Priya Varrier On Supreme Court Verdict: Hope My Wink Video Now Touches Heights, I Am So Relieved
The 18-year old Wink Girl, Priya Varrier is on cloud nine. And why not? The Supreme Court has waved off the FIR filed against her. Read on for her EXCLUSIVE INTERVIEW with SpotboyE.com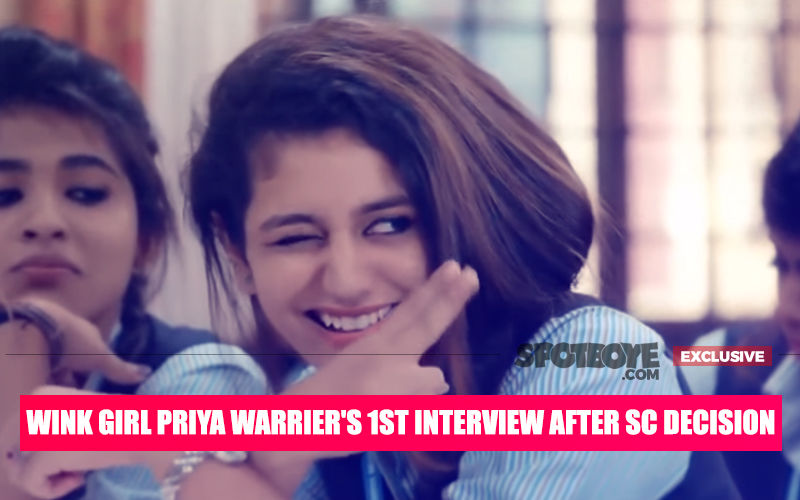 The Supreme Court today has squashed the FIR filed against the 18-year-old Priya Prakash Varrier. Her wink histrionics are a part of a song in her Malayalam movie Oru Adaar Love. Certain Muslim groups were offended because this wink video song had the mention of Prophet Mohammad's wife, they felt that their religious sentiments had been hurt. This afternoon we had a chat with Priya.

Priya told SpotboyE.com that she and her family respect the SC decision and they are extremely relieved. She did not deny that they had spent some sleepless nights when the FIR was lodged. Priya also revealed that she has a strong inclination to work in Hindi movies. She has not yet met any filmmaker, but we won't be surprised if she shifts to Mumbai bag and baggage to realise her dreams.

How are you feeling after the Supreme Court verdict?
I am very happy and relieved.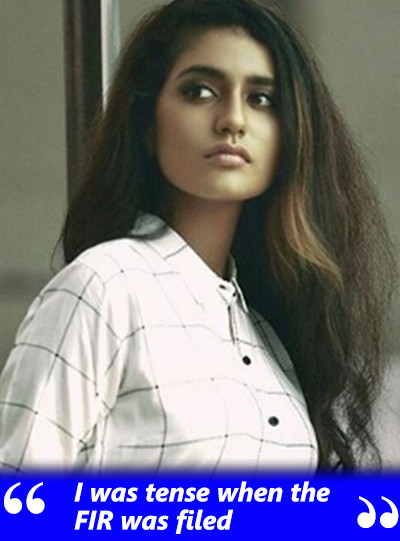 Were you worried?
Yes. To be honest, I was tense when it happened (the FIR was filed) but not anymore.

Did you receive any threatening messages or obscene calls while the case was on?
Nope.

Your wink video has been a rage. Does the SC verdict make it more popular?
I hope it goes to heights.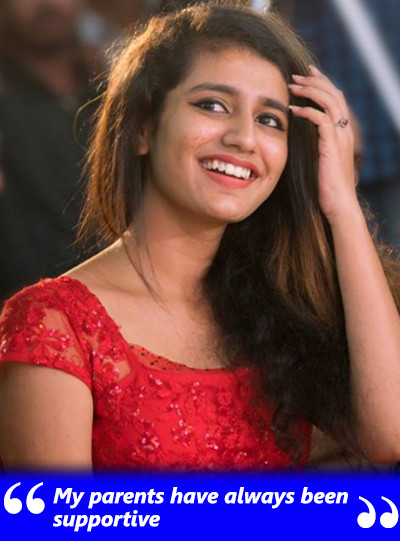 Did your parents ever say during this FIR thing that you shouldn't have done the wink video?
No, they have always been supportive.
Is Bollywood your destination?
Yes.

You might have to shift to Mumbai for that?
Well, no decision taken shifting yet. Lekin haan, I want to do Bollywood films.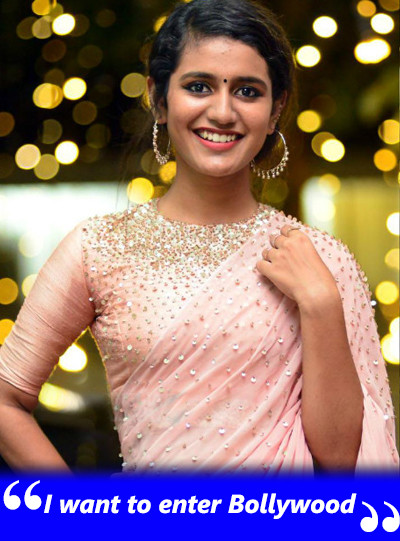 Do your friends tell you in parties etc that 'wink karke dikhao'?
(Laughs) Yeah, it used to happen a lot before, but not much now.

Any more wink videos in the offing?
(Laughs) Nope.