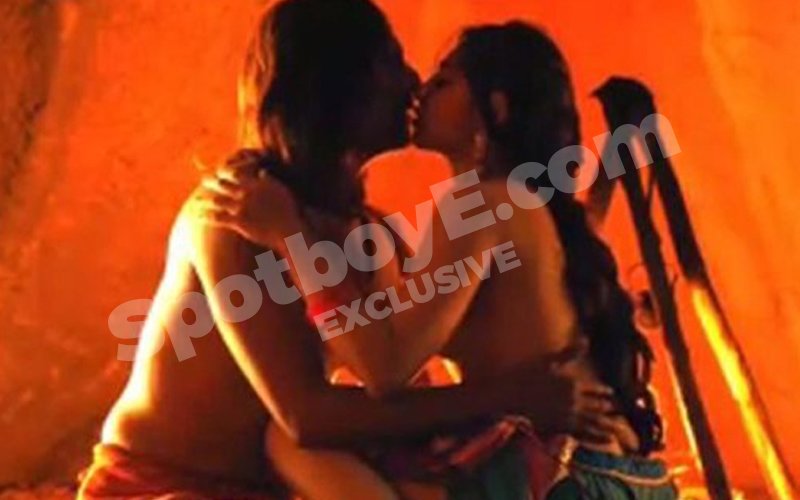 Adil Hussain is an Indian stage, television and film actor from the state of Assam, who works in mainstream Bollywood as well as art house cinema. He has worked in International Film like The Reluctant Fundamentalist and Life of Pi (both 2012).He has acted in English, Hindi, Assamese, Bengali, Tamil, Marathi, Malayalam and French films. Excerpts from our conversation with him:

Was your sex scene with Radhika Apte a part of the script in Parched? Or, was it decided impromptu?
It was always a part of the script. It was rehearsed as well.



Its' reported that you were angry that people were calling it as Radhika's scene and not your's?
I was definitely not angry. I just wanted to know if it is being said like that simply because Radhika is more famous than me? Or, is it because it matters only when women do it and not when men do it? Nobody gives a damn to the women market. Is it the patriarchal mindset at work? Is the man not equally involved in the scene?

Was it easy for you to shoot the scene in question?
It's never going to be easy for most Indians to shoot sex scenes like this one. Most of us grew up not talking about sex and sexuality. I was no exception. But as an actor, it is important to break those boundaries. If I can exhibit tenderness, violence and anger aspects of human behaviour, why shouldn't I be equally free about sexuality when I'm doing it for art? (pauses).

Go on...
I had to work hard to not let my deep conditioning about sexuality come in the way.




Was Radhika comfortable?
This question should be addressed to her.

Did you and Radhika have a chat before shooting the intimate sequence so that you'll get comfortable with each other?
Yes, of course.

Did you'll speak with each other after the scene got leaked on the Internet?
We did speak, but we are not worried. Trust me, we are absolutely okay. And it shouldn't be termed as a 'leak' because the film has run in cinema halls in the US and Germany. It is just that I am against sensationalism that comes with all this; it tends to do a lot of disservice.

The interview will be incomplete without asking you if the CBFC (Central Board of Film Certification) here would allow a film like Parched to see the light of day...
Lately, I read that our government has agreed to bring in Certification and do away with Censorship- and it will come up in the winter session of the Parliament, so I think that's a healthy sign. Besides, how can we forget Anurag Kashyap's Udta Punjab victory over the CBFC? That's a big feather in the industry's cap, isn't it? People should have the choice to choose and not be deprived of what they want to see.The change should have happened 15 years ago, but good that it is happening at least now.


Even if we do away with Censorship, do you think that our actors would readily take up the bold stuff Radhika and you did?
No idea because every human needs to be aware of the obstacles he/she faces, his/her final decision will depend upon his/her personality. It depends on what kind of an actor you want to be. Some actors are even shy to turn tender and violent. So you see, it's very personal and subjective. Besides, different actors have different goals. Some actors want to do films which people watch and forget about. Some actors want to do films which mirror society. Some actors want to do films which deal with complicated issues. All said and done, consciously or subconsciously, actors brand themselves.

Where did you shoot the scene?
Diu.

How long did it take to complete it?
One night.

Image Source: PalmSpringsFilmFest & facebook/adilhussain1800721