Radhika: I've often accepted roles rejected by other actresses and gotten lucky
Ahead of the release of Phobia, the dusky girl opens up on how she enjoys performance-driven roles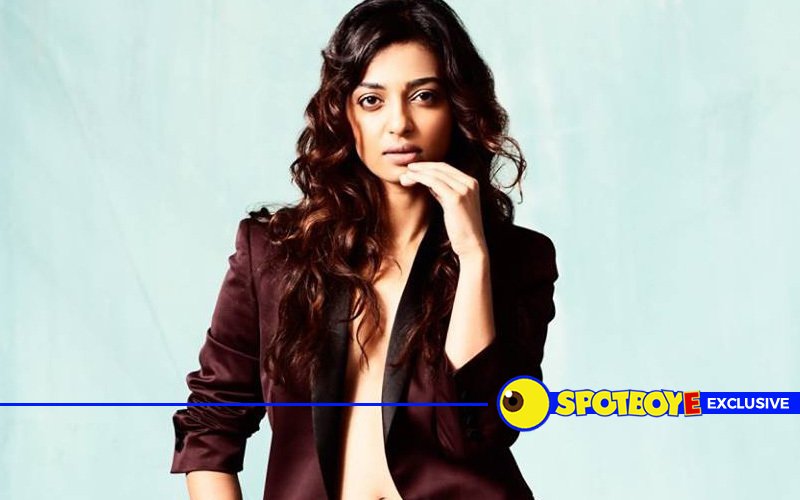 Without any brouhaha about her acting chops, Radhika Apte has slowly become the go-to girl for filmmakers looking to cast a dusky Indian beauty. Her performances have all been nuanced. Over scoops of chocolate ice-cream, she slips in a quick chat with SpotboyE about Phobia, not differentiating between masala and art films, and more. Excerpts:

You play Mahek, a girl suffering from agoraphobia (fear of open spaces) in the film. What did you do to get into Mahek's shoes?
I read a lot and spoke to many people. I watched some incredible Youtube videos as a part of my preparation. Actually, I've known a lot of people who've had panic attacks. That came handy too. My friend, who is a psychologist, was always around to clear my doubts. I think Pawan (Kirpalani, the director), the editor and I discussed a lot of cases and symptoms, and decided to highlight certain things that fit well with the script.




Have you ever had any panic attacks?
I've experienced it 2 or 3 times. The body goes crazy. The stress level shoots up and you don't see a reason for that to happen. My father is a neurosurgeon and mom is an anaesthetist. So they explained the medical side to me. The symptoms are so many, and very often we don't realise the reason and the way they act upon us. Fortunately, when I had a recent panic attack, I had someone with me.

The trailer of Phobia reminds one of Urmila Matondkar's Bhoot.
Phobia is a different film. The premise is not Bhoot at all. And before you get there, it's neither a copy of any Korean, Japanese or any other film (smiles).




Close on the heels of Phobia came Kabali's trailer. Playing Rajinikanth's wife must not have been easy...
The trailer hit 5 million views in 24 hours. It was incredible working with Rajini sir. He's a very humble down-to-earth guy. On the first day of shoot, he was standing outside my van to welcome me on set. That itself made the journey ahead very smooth.

What do you look for in a script?
An offer depends on too many factors – director, set-up, story, role, all of it. Come to think of it, I've been lucky with roles. So often, I have accepted the roles rejected by other actresses. And today, people think I get lucky with acting-driven roles.




Would you do an out-and-out commercial masala movie?
I would if the script impresses me. I've done it in Marathi in Lai Bhaari! For me, I don't like the segregation between masala and arty films. There are just good and bad films. Period.

What do your parents think of your career choices?
My parents are busy doctors. So, whenever they happen to see some of my work, they just say, "Good, good." But they are so supportive of me. Without their backing, I wouldn't be here!

What's next after Phobia?
I am starting a film with Phantom Films in June with Patrick (Graham) as the director.



Image Source: youtube/erosnow & facebook/Radhika-Apte