Rajkummar Rao: I Was Thrown Out Of Many Films Because A Star Wanted To Do It
After the critically acclaimed Trapped, Rajkummar Rao will flex his comic muscle in Behen Hogi Teri. In an interview, the indie darling speaks of his tough journey to the top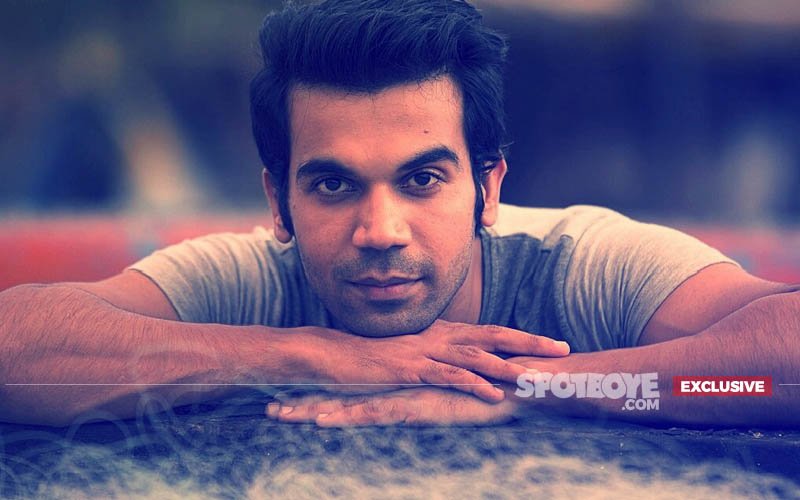 2017 is proving to be a busy year for Rajkummar Rao. The actor was last seen in the existentialist thriller Trapped. And now he will be seen opposite Shruti Haasan in the comedy Behen Hogi Teri.

The romantic comedy is quite different from the fare usually served by Rajkummar Rao, who over the years has become an indie darling.

SpotboyE.com caught up with Rajkummar for a tete-a-tete and he spoke candidly about being bro-zoned in life, nepotism in the film industry and of course, the Hansal Mehta-Kangana Ranaut- Apurva Asrani controversy. Excerpts:

Tell us about Behen Hogi Teri?
Behen Hogi Teri is a first-of-its-kind film. It talks about getting bro-zoned. We have always heard of being friend-zoned but this is very unique. It's a hard core family entertainer, with a good story and lots of really relatable characters.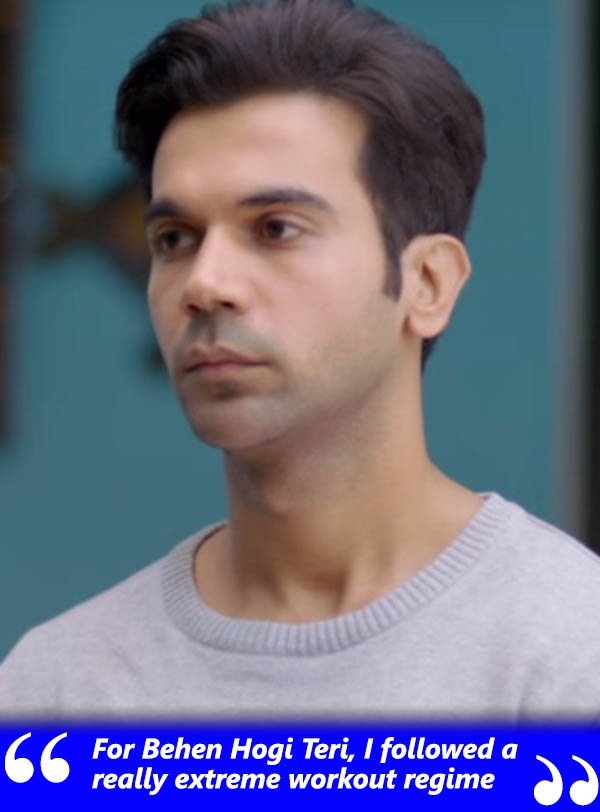 Rajkummar Rao A Still From Movie Behen Hogi Teri

Have you ever been bro-zoned in real life?
No. Luckily as of now, I haven't been. But I know a lot of boys who have been, and there are so many who keep getting bro-zoned everyday across the world.

You often pick offbeat films while Behen Hogi Teri seems like a commercial movie. Do you love masala films as much as you like independent projects?
Well, you know Behen Hogi Teri is not a brainless, masala, commercial movie. I have been offered those in the past, but somehow they didn't match my sensibilities. I didn't feel excited about them. But when I heard the script of Behen Hogi Teri, I thought the characters were very real and relatable. I have heard, known and seen people like in the movie, in my real life. That way I could just connect with the story.

Which film would you choose between Shahid or Behen Hogi Teri?
(Laughs) I am not getting diplomatic but as an actor I love doing both the genres. I really can't keep doing just one kind of films and not explore the other side of it. So I try not to limit myself in just one genre.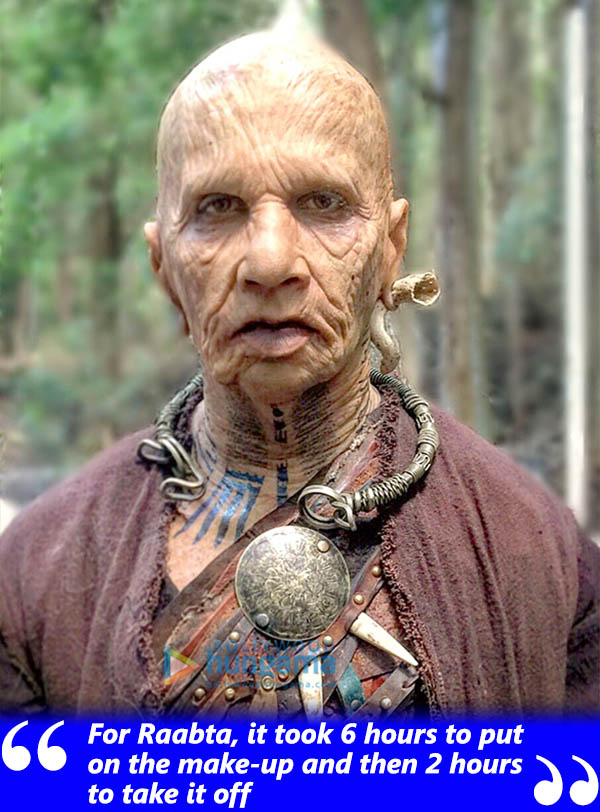 Rajkummar Rao A Still From Movie Raabta

You went for an extreme diet for Trapped. Did you do anything special for Behen Hogi Teri?
Well, I did need to be in a certain shape, and physically I had to look a certain way. In most of my other films, I have never really bothered about how I look and have always thought about how my character is behaving. But this being a more massy film, I had to take care of myself. For Behen Hogi Teri, I followed this really extreme workout regime.

Talking about other films, you are doing an interesting role in Raabta. What made you say yes to the role of a 324-year old?
Well, Dino (Dinesh Vijan) is a good friend. He called me up one day and told me that he wanted me to do a guest appearance in his directorial debut. Then he told me about the part, and showed me some reference looks, and I got excited. He just needed 3-4 days of my life, and this was something that I didn't know whether I would ever be able to do. So I said yes to it. And then we started to shoot in Mauritius. It needed a lot of patience from my side to sit on that chair, for my make-up for almost 6 hours everyday, and then it took 2 hours to take it off. But with the kind of reaction I have got, it's kind of overwhelming.

The release of Behen Hogi Teri has been postponed to June 9. So you will have two of your films releasing on the same day - Behen Hogi Teri and Raabta. Is that a lose-lose situation?
Now that both the films are coming together, it's a co-incidence. I am happy for both the films. I wouldn't actually call Raabta my film. I am just doing a guest appearance. Even Deepika (Padukone) is. We all are there in the film for our good friend Dino (Dinesh Vijan).

So will you be rooting for Behen Hogi Teri over Raabta on June 9?
Well yeah. But my good wishes will be with both the films, and I hope that they both do extremely well. But yes, I have more responsibility towards my film, Behen Hogi Teri, and it means much more to me than Raabta.

You have so many releases this year. Were you on a movie signing spree?
Actually I was shooting the whole of last year, but only Aligarh released, which ironically I had completed the year before. And I really need to do one film at a time. I can't do two films together. I do one film, and then take a couple of weeks off, and then come back to the sets of another film. It's just a mere co-incidence that these films are coming together this year.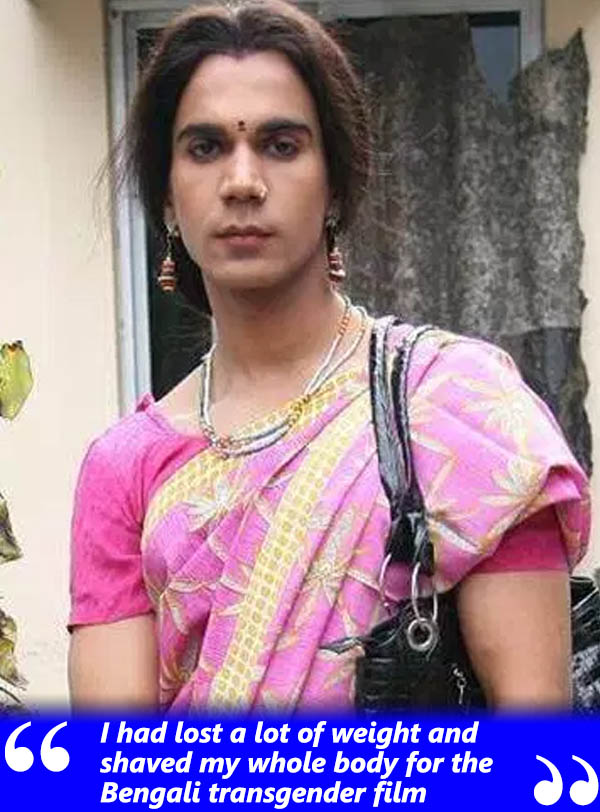 Rajkummar Rao A Still From Movie Transgender

Then there is the Bengali film where you play a transgender. What was that experience like?
That film unfortunately is not coming out now or anytime in the future. These guys couldn't finish it. We just shot for 15 odd days, and something happened between the producers and they had to shut the project down. And I felt quite bad for that. I had lost a lot of weight for it, and even shaved off my whole body for it.

What about the web series on Netaji Subhash Chandra Bose. How did that come by?
I am very excited about it. We have already started shooting for it in Kolkata. I have just come back now to promote Behen Hogi Teri. I am in a certain look for the film, which I can't reveal, and that's why I am seen sporting hats wherever I go. I started my career with Ekta (Kapoor) with Love Sex & Dhoka and Ragini MMS, and we met sometime back and were thinking of working together for something. Then the Bose web-series came up at the same time and I was damn excited to work on it. To add to it, we also got Hansal Mehta as a creative producer for the project.

You are an outsider in the film industry. Do you think nepotism exists in Bollywood?
See, I have faced situations where I was thrown out of a film because somebody influential wanted to do it. So it has happened to me. Having said that, I don't have a problem with people favouring actors, as long as I get to see talent onscreen. I am a big fan of Ranbir Kapoor, he has made a mark for himself. So as long as I see talented people onscreen, who are worthy of being there, I am very happy. I don't have a problem at all. It's a huge and open industry.Tomorrow if my kids want to become actors, I would make sure that they are properly trained and they really take it seriously and don't take it for granted that just because their father is an actor. That's the only thing, I don't have an issue with anything else.

You are talking about your kids. Do we see marriage on the cards?
No (Laughs). It was just a hypothetical situation. I am not getting married anytime soon.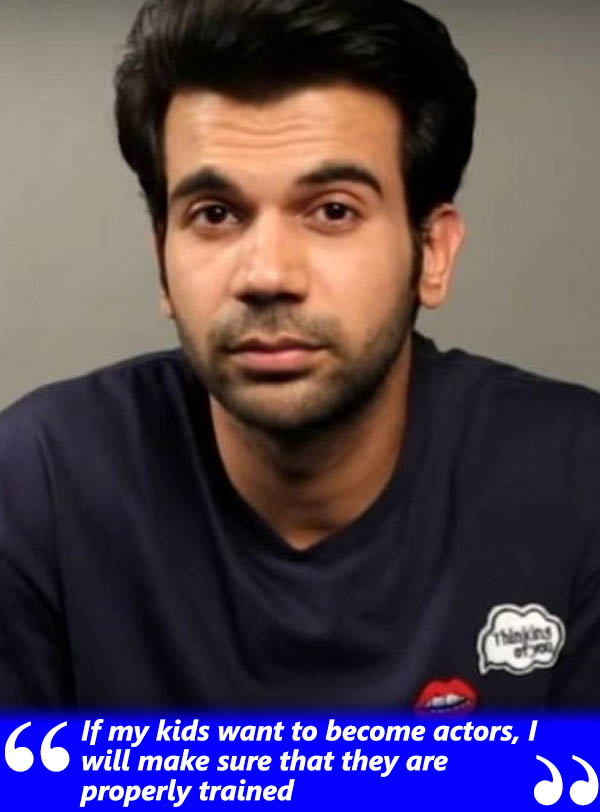 Rajkummar Rao

Apurva Asrani has been accused of stealing the writer credit from Sameer Gautam in Shahid. As someone privy to the inner workings of that film, how true is that allegation?
Yes, it was written by Sameer. Apurva changed the edit pattern, and that changed the screenplay. Sameer did get the writer's credit for the film. Apurva was given the screenplay credits.

Also, Apurva Asrani called Hansal Mehta 'spineless'. You consider the filmmaker your mentor. How would you retort to Apurva's accusation?
I don't agree to that statement. I don't think he is spineless at all. He (Hansal Mehta) could have kept making the kind of films he was making, but he took a sabbatical of 4 years, and came back to tell stories that he believed in, and to give a voice to people who were voiceless. I am with him (Hansal) always. I believe in the kind of films he makes. I think Apurva is hurt, of course. But I think they both will just talk and sort it out

What other films do you have on your plate now?
(Laughs) Bareilly Ki Barfi, Newton, Omerta, 5 Weddings with Nargis Fakhri, Shaadi Mein Zaroor Aana with Kriti Kharbanda and, of course, Bose - the web series. I am currently focused on giving it my best.


Image Source: twitter/RajkummarRao