Rajkummar Rao & Kriti Kharbanda On Pay Disparity, Hina Khan's 'Bulging' Comment & Clash With Irrfan Khan
Shaadi Mein Zaroor Aana hits theatres today. Here's a quick chat with the lead cast of the film, Rajkummar Rao & Kriti Kharbanda where the actors have spoken about their career, pay disparities in the industry and more...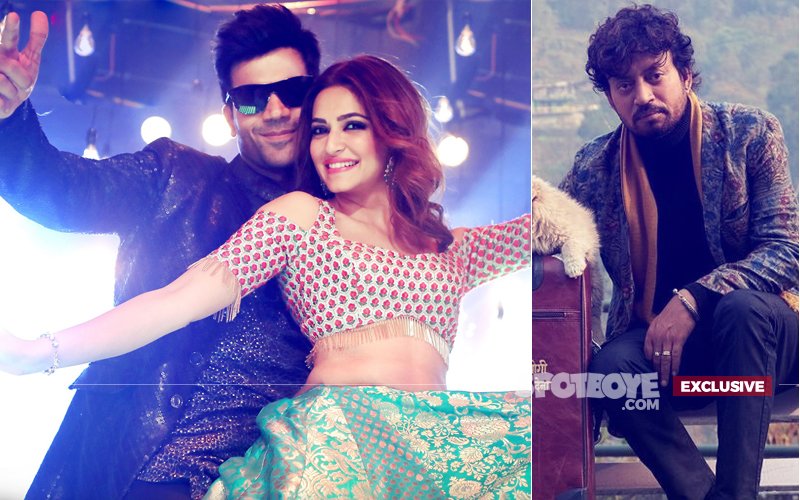 The term 'Shaadi Mein Zaroor Aana' is something that we hear more than often in India. And today, a film titled on the same hits theatres.
We caught up with the lead actors of the film- Rajkummar Rao and Kriti Kharbanda to talk about the film and more.

Excerpts from the conversation:
Rajkummar, nowadays, lot of films are based on small towns and interestingly they have done well. Shaadi Mein Zaroor Aana is also one of those. What do you think is the reason behind this?
Rajkummar
: I think they are very relatable. People connect to these characters and 80% of them live in small towns. They believe in these characters. We are not selling dreams in these films. We are trying to portrait a reality. Probably you are seeing yourself, or your friend or your neighbour in that character. The believability and connectivity in these characters is much more.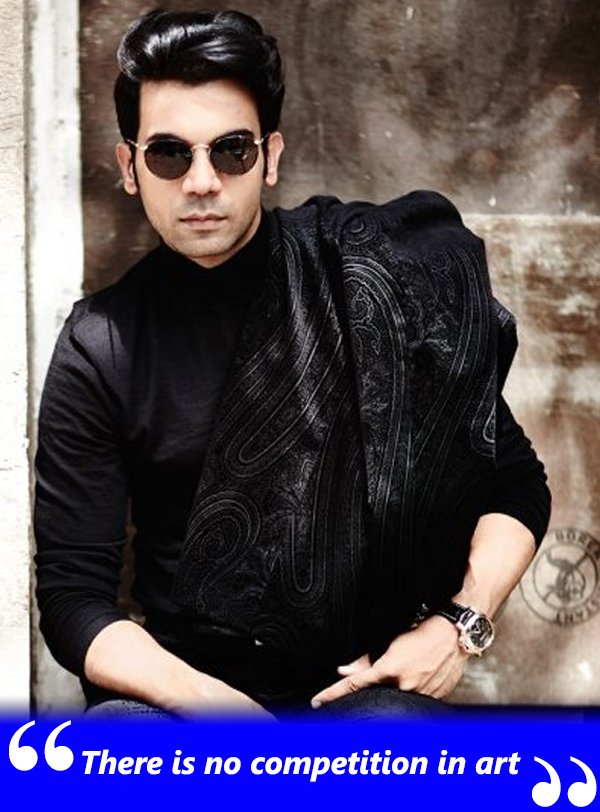 So, what is the film all about?
Rajkummar: It's a film about 2 people Sattu and Aarti and their families. It's set in small towns like Kanpur, Allahabad and Lucknow where life is mundane. You study, then work, meet your perspective bride or groom and get married. So, the story goes that Aarti runs away on her wedding day for some reason and then she meets Sattu after 5 years. They have been in love and shared something very beautiful 5 years ago but now they are at different junctions in life. What happens next is the story.
Kriti: People say the reason behind running away could be that Sattu is not that supportive. But the truth is that Sattu is very supportive and forward. In their first meeting, Sattu mentions ke 'Hume aapke naukri karne se koi aapatti nahi hain.' So, that's not the reason, it's something else. It is a major conflict and that what makes it more interesting.
Rajkummar, coming to your last release, Newton which is India's official Oscar nomination- has life changed after such a feat?
Rajkummar
: Yes, Newton is India's official entry, but we still have to be nominated in the top 5. I am very happy. Newton is a film very close to my heart and we all made it with a lot of sincerity. It's a really honest film. To add to it, it's a box-office success too. It feels great when you work hard and people appreciate it.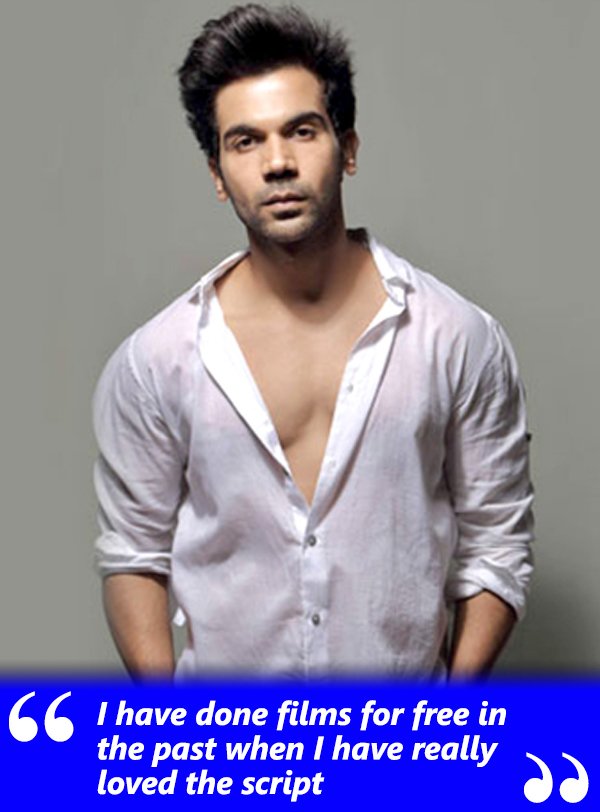 Kriti, this is your 3rd Hindi film. If a film does not do well at the box-office, does it affect the kind of offers you get?
Kriti: Of course. I feel like at least for me, post Raaz Reboot and Guest Iin London, fortunately I have got good scripts.
Once you have a hit or once you have a show reel, you have something to present. It's easier for people to develop faith in you. When your film does not do well and most of them have not watched it, you can't really blame a director for not approaching you. He does not even know what you are capable of. That's why it's important to at least have 1 hit so people start noticing you. I think it's a cycle.
Also, people say that with each flop your remuneration also gets slashed? How true is it?
Kriti: They offer you what they think you deserve. Now, it's up to you. If you think you deserve more say no. It's as simple as that. I am here to make money also. It's my bread and butter. But the truth is I want to do good films as well. Sirf paise ke liye karneka kya fayda?
Sometimes you get a great script but the producer feels that you can't bring an opening they want or you don't bring credibility as a star but then you do bring credibility as an actor to the film.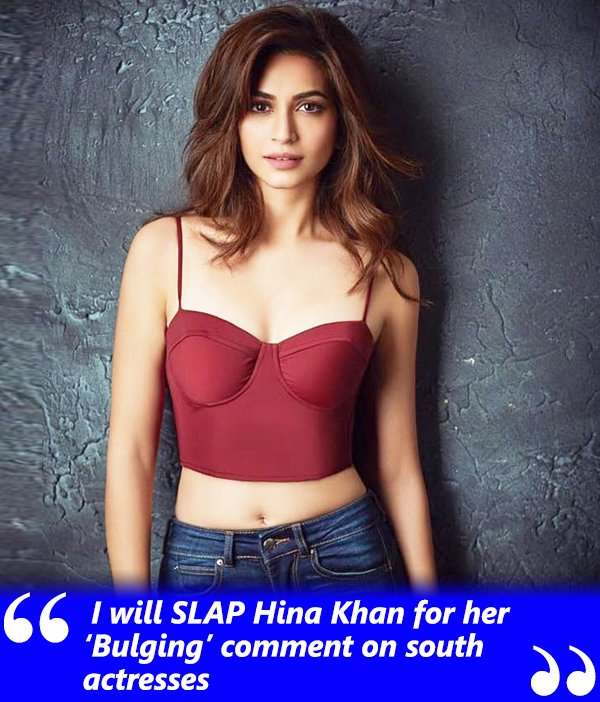 So, there is a way of approaching the situation when a producer says this is my budget, can't do better than this. Can you make it work? We think you are a good actor then maybe you can do the film. Then there are producers who say, "Aare bhaut badi picture hain, free main kar lo." Then you don't feel like working or doing that film. You may think it's good for you but it's the matter of respect.
Do you believe that "Pay Disparity" exists in Bollywood?
Rajkummar: It's very natural. It has to exist. You can't have equality in that perspective. I know the kind of money my film will make and Salman Khan's film will make, is different. So, I know the kind of money I will get and he will get will be different too.
In the first place, why do you have to compare? Are you here only for money? First ask yourself and take it from there. I am not here only for money, so it does not matter to me. As long as I am getting films I want to do and they are running well, I am okay about it.
Kriti
: You will be paid by the producer as much as he thinks you deserve. He is here to make money too and if he does not make money from 1 film, he cannot make the next. He will be out of job. Money is something that you will earn over a period of time. Quality is not about money, it is about respect.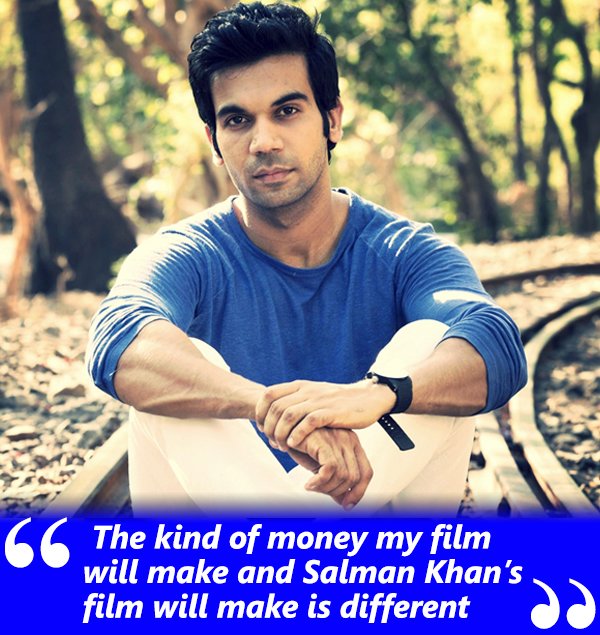 If you really love the script, would you do a film for free?
Rajkummar
: I have done it in my past. Really less money or zero money, I have done it.
Kriti, a few days back there was a huge controversy on Big Boss, where a contestant said that actresses from south are asked to put on weight and they are said to be 'bulging'. You have worked in the south. Have you faced or known someone who has faced such a challenge or is it completely untrue?
The actress you are referring to is Hina Khan. I had great respect for Hina before that. She is a very big name on television. That is not how you talk about people. You can look at me, I have been an actress down south (and I am not weighty). There is no need to (say such things on national television). It's rather unfortunate that an actor is talking like that, and an actor of that caliber is talking like that.
I am very mad (at her). I am very angry (at her). I do not support that statement. And the south industry - be it Tamannaah, be it Kajal Aggarwal, be it Samantha Ruth Prabhu, be it anybody - our weight is our issue, if we want to gain weight we gain weight. Koi suli pe nahi chadha raha appko that you have to do it (No one is going to hang us to death for that). No one has ever asked me to do it. I know for a fact that no one has ever been asked to do it. I was asked to gain some weight for Shaadi Mein Zaroor Aana. The director Ratna Sinha told me that she didn't want the character to look like a girl who hits the gym regularly. She wanted the character to look like a nice, bubbly young girl. So what now am supposed to hold that against Ratna mam? I am sorry but I am getting really pissed off (talking about this matter).
I am very angry. That's not how you talk about an industry. It's all about characters you play. Even Rajkummar Rao put on so much weight for his character in Bose. So what? We are all playing characters. I am sorry I am going to say this out loud, if someone asked her to put on weight, they probably needed it for the character. How so you know? What do you mean 'bulging, bulging' do thappad khayegi udhar hi (she will slapped then and there itself from me).
Shaadi Mein Zaroor Aana is facing Irrfan Khan's Qarib Qarib Singlle at the box-office. What is your take on the clash?
Rajkummar: These are 2 very different films and clashes always happen. There are just 52 Fridays and we make 300-400 films, so it is bound to happen and you cannot control it. I have seen the trailer and really liked it. But these are 2 different films and they will find their audiences. There is no competition in art.

Image Source: instagram/rajkummarrao & instagram/ishabhansali