The time is right to catch up with Rakesh Roshan whose Kaabil is up for release on January 25. Excerpts from the conversation which took place at his Andheri office:

What took you so long to come back with a film after Krishh 3? What was going on in your mind during this period?
I was hearing subjects from various people. At the same time I was working on a script where Hrithik plays a triple role. But I couldn't crack the climax of the film. I called Hollywood writers to discuss it with them. They sat with me for 3 months, but we were not able to crack it still. During this period, Sanjay Gupta came to me and narrated the outline of a story. And I said, let's make THIS film! That's when I left the triple role story behind and started working on Kaabil.

But were you fine with Sanjay Gupta, as his recent track record has not been very impressive at the box-office?
We should see the talent in that man. Sometimes things don't work out, it's okay. I am a very big fan of Gupta's technical knowledge. In fact, I feel he is a technical wizard. Sanjay shoots his films very well. So when we sat down to discuss the script, he understood my point of view rather well. He immediately understood how exactly I want to narrate his story. So I could feel that he was on the same platform as I.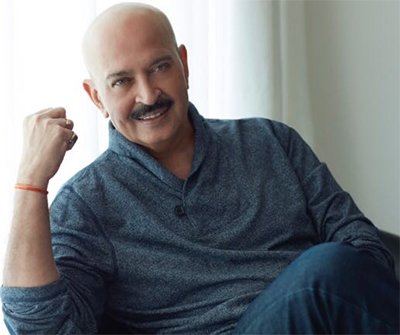 Hrithik immediately said yes to Gupta's idea?
In fact, Hrithik heard the storyline before I did. He then called me to say that I should hear Sanjay's story. He didn't tell me much about it- just said I won't tell you anything about it, you hear it from him. So when Sanjay came to my office, I asked him to explain the story in one line. It was my kind of story as it is based on emotions and I firmly believe that anything which has emotions always works.

It's a tough role for Hrithik yet again...
I always choose a subject where I can challenge Hrithik and myself. Right from the beginning, I gave him a double role in his debut film Kaho Naa... Pyaar Hai, then he payed the role of a mentally challenged kid in Koi...Mil Gaya and then I made him a superhero in Krrish- he superseded in all of them. Apart from the fact that he is my son, I know that he is a brilliant actor and will add a lot of value to the film.

So how did he prepare for the blind man's role?
I think Hrithik is a better person to answer that. All I know is that I was blown away when I saw the first shot of the film right here (pointing towards his editing room). For that matter, even Yami Gautam has surprised me.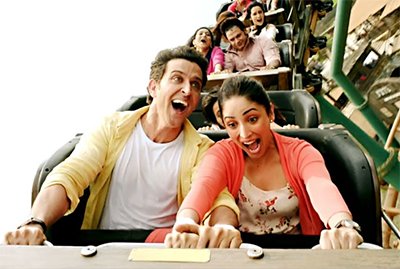 Image Source: youtube/filmkraft
Talking about Yami, we heard that you wanted an established actress for her role and then you changed your mind? You guys met Kareena Kapoor...
I was not in favour of casting an established actress. It was my team who wanted to cast an established heroine who might not be a very big star but a good actress who has done substantial work, as Yami's was a difficult role to play- toh ek manjhi hui actress chahte the woh.

Luckily I happened to see one of Yami's films and I immediately called her to meet me. The moment she walked into my cabin, I knew she is my heroine of Kaabil! Yami has a girl-next-door face, uske chehre par honesty dikhti hai. I gave her some dialogues and said, 'Practice this and I'll send a camera.' She rehearsed and did a fine job. I still have that audition tape, which I eventually showed to Hrithik and Sanjay- and they both liked it very much.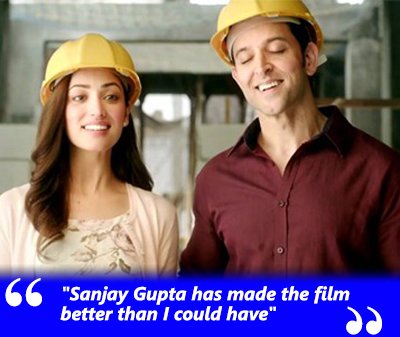 Image Source: youtube/filmkraft

What was Hrithik's opinion about Yami? Was he fine with you for casting a new girl in the film?
All that Hrithik told me was, 'Papa your judgement is always right, so I leave this to you.'

Rajesh Roshan, your brother, has composed the music for Kaabil, but we don't see him composing music for others...
It's his bad luck. He is one of the most talented music directors we have in the industry. If he can compose good music for me, he can compose for others too. Today, competition is very tough- and he doesn't believe in pampering producers or ringing them up to ask for work.

Frankly, he has always been a very quiet person. When we sit together, I inspire him, Sanjay inspires him, we discuss the script and narrate dialogues to him...and then he gets into the skin of the film to compose the right music.

So is it that you had to inspire him to write...
You have to inspire the entire unit- cameraman, art director or technicians. Even when a lyricist comes to write a single song, I narrate the whole script to him as he needs to understand the characters.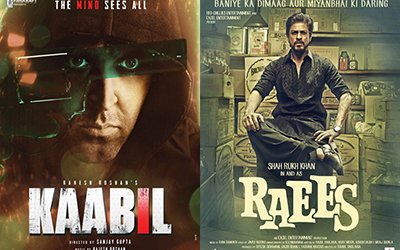 Image Source: twitter/filmkraft & iasrk

Were there days when you differed with Sanjay Gupta after you saw certain shots?
Never, he has done a splendid job. At times when I felt that a certain actor's expression was not captured aptly, I would tell him to re-shoot, which he gladly did. He would usually call me up from the sets when he wanted to change a few lines- and most of the times I agreed to his suggestion. Sometimes when I felt that the change would hamper the continuity, I would ask him not to and he would accept my advice simply.

Did you give Sanjay Gupta a free hand with the budget?
Sanjay wanted to complete the film in 45 days. But I told him to take 90 days and make a good film. I was in no hurry and had no budget constraints. I told him to eat from the platter, and not the katori. I didn't want to make any compromises because I am making the film under my banner and it's my son's film. I asked for his complete involvement and also told him not to take up any other film during the making of Kaabil, and he happily agreed.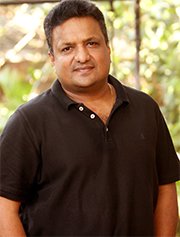 Image Source: alchetron

Weren't you tempted to direct the film? You seem quite involved in the production...
Not really. When I interacted with Sanjay, I thought he will do a good job. He has made the film better than I could have. When I see the shots and compare it to how we had originally written them, you won't believe it but Sanjay has enhanced those scenes onscreen by ten folds.

How did the casting go further- Rohit and Ronit Roy?
It was Sanjay's idea to casting Rohit and Ronit as they play brothers in the film as well. I liked his suggestion and told him to go ahead.

You included Urvashi Rautela's number in the film...
I didn't include the song now. It was always a part of the script.

But why Saara Zamana from Yaarana? Is it your favourite track or any other reason?
We had planned a different song but Sanjay suggested that why not recreate Saara Zamana as Rajesh Roshan himself had composed the song. I said try it out and Rajesh, along with music composers Gaurav and Roshni, recreated the number. When I heard the song, I knew it will be an instant hit.

How did you think of casting Urvashi for the song?
While I workout in the morning in my gym, I always put on a music channel. So one day, while working out I saw her in the song- Daddy Mummy and from that moment I thought if I get a chance and if there is a song or role in a film, I'll cast her.

So what happens to the triple role film whose climax you couldn't crack?
After Kaabil releases, I'll work on it along with Krishh 4. Sometimes your thoughts get stuck and you need to leave an idea aside. This happened with me during Krrish 3. I wrote the script of Krrish 3 twice and kept it aside for some time and started working on something else. Suddenly I got a fresh idea and that worked for the film. So, sometimes you need to detach in life and get back later rejuvenated.

So which film will you go with first- Krishh 4 or the triple role one?
Although I have the concept ready for Krishh 4, still it will take me 1-1.5 years to start Krishh 4 as it requires a lof preparation. I'll have to animate the entire film and see how it looks. We will have to borrow a lot of visual effects and since we don't have a big budget, we will have to use every penny wisely and not squander money.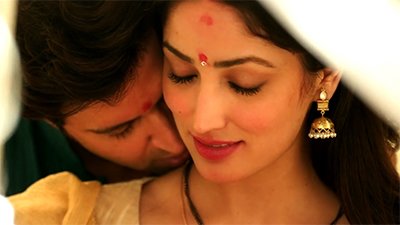 Image Source: youtube/filmkraft

So, are you saying that you will go with the triple role first?
Maybe. Or, it could be another film that comes my way just like Kaabil did.

How confident are you about Kaabil at this point?
I am proud that I have made Kaabil and I have a strong intuition that it will do very well. How well- that is my destiny.

Netflix has come charging at you that Kaabil is inspired by Daredevil...
I read such reports, but I didn't get any legal notice from Netflix. They (Netflix) later denied the rumours (that they were planning to sue the makers of Kaabil) and said that they are going to get to the root of the problem and figure out the source of the rumour.

Sanjay (Gupta, the director) also didn't get a legal notice, right?
No. How can he get a legal notice when I am the producer of the film?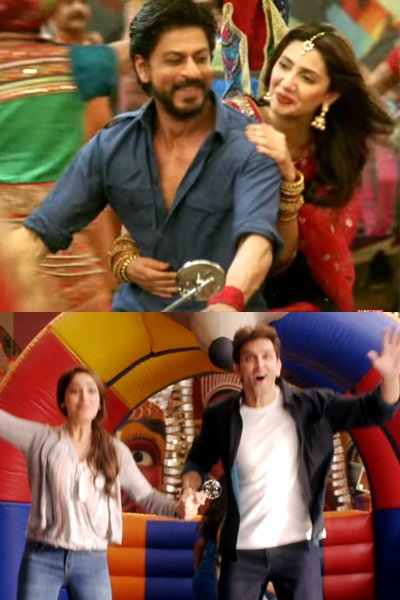 Image Source: youtube/filmkraft
How worried are you considering Kaabil is clashing with Shah Rukh's Raees?
I am relaxed because I feel that you will get what's in your destiny. But one thing I know about myself is that if someone else had announced his/her release date before I did, I wouldn't have come out with my film on the same day. We have to be professional. I picked up the date in February this year when I was going to start the film and I had finished the film sometime in August. I could have come out with the film in October, November or December--- but looking at this year's calendar I found that a number of films were lined up in the those months and January was free. So I picked up January 26 to not disturb anybody else's release date. It's not fair to do that, but somehow it has happened (shrugs). Now, we will see what happens.

What was your reaction when Shah Rukh first announced that Raees will release on the same day as Kaabil?
Anybody will get disturbed. I was too. If it would have happened to him, even he would have got disturbed. I told him we both will lose money.

He came to meet you regarding the clash...
But he didn't understand. I don't know why. I told him that I am hearing good reports about your film, it can do a business of Rs 300 crore. I also told him that his contemporaries are Salman and Aamir who are making Rs 300 crores (each) with their films; compete with them, not Hrithik. Hrithik is junior to him.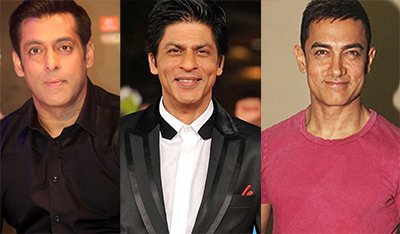 Image Source: newstodayonline/meida

What did he say then?
In front of me, he agreed to what I was saying. He said, 'Yes sir, yes sir'. But he didn't change the release date of Raees and is now coming out on the same day as Kaabil. I wish him good luck.
Both of us together will make Rs 300 crore. That's the good part.

Also, two films coming together on the same day will result in a fight over screens...
Naturally. Everything will be divided, so business will also be divided.

Anil Thadani (distributor) is blackmailing single screens to release Raees else he won't deliver Baahubali 2 to them...
I don't know who is blackmailing whom. Could be. I was always prepared to release the film on January 26, so I have my plans in place.

Hrithik has gone on a holiday, we have finished all the work. My first copy will come out on January 10, 2017, the film's music is out, and promotions are also on. So, I am relaxed.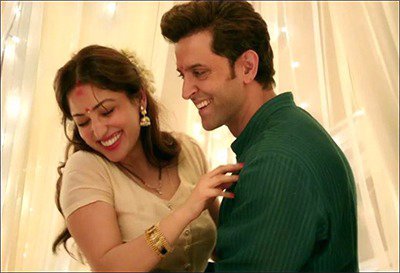 Image Source: youtube/filmkraft

How has Hrithik taken it?
He is on a holiday (HR returns to Mumbai tonight) and that itself shows how he has taken it. The whole family – my wife, daughter, Hrithik and his sons – have gone with him.

When Hrithik went to Shah Rukh's party in Mannat, one thought that the matter would be resolved
Hrithik doesn't have malice in him. The best part about him is that he trusts everybody and wants to be trusted as well. That's why you will see honesty on his face.

Do you tell him to be a bit more street-smart?
No. He should be what he is. You can't change somebody's personality. One should only work hard and with complete honesty. Leave the rest to God. When I made Kaho Naa... Pyaar Hai, after that 8 of his films flopped and then just month before the release of Koi...Mil Gaya, Main Prem Ki Diwani Hoon didn't work at the box-office.

I was quiet because I have seen a lot of failure in my life. So, I went to talk to him, but before I could say anything, he said, 'Papa, I know what you are going to say. Don't worry, we will make it in Koi... Mil Gaya'.

How did you cope with your failures as an actor during your time?
Sometimes, it's all about destiny. There were times when my films would work---- but I wouldn't get work. Eventually I became a producer and made Aap Ke Deewane (1980), Kaamchor (1982) among others. Kaamchor had a great run. It completed 50 weeks in theatres, but I didn't go a step further and Jaya Prada (his co-star in Kaamchor) went on to become an A-list actress. Phir maine socha ki shayyad meri kismat mein nahin hai as an actor aage badhna. So I decided to stop acting and took up direction.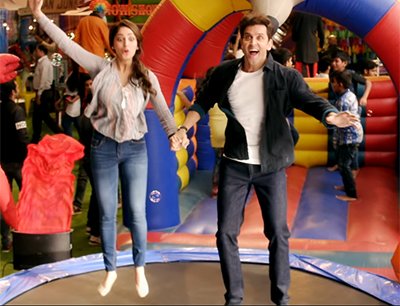 Image Source: youtube/filmkraft

And?
I loved direction since the beginning. I used to closely watch the directors while I was shooting. Also, I am a movie buff. I still go to see a film in a theatre every Friday.

You didn't go into a shell when your films didn't work?
I didn't go into a shell, in fact I became a fighter. God showed me a new path, showered me with blessings and I never looked back.

What about Hrithik? How does he react when his films don't click?
When he saw the trial of Mohenjo Daro, he came and told me that it's not going to work.

And then?
Then he is fine. Once you know that it is not going to work, you are less affected. When I saw Main Prem Ki Diwani Hoon (MPKD) 10 days before it hit theatres, Hrithik was shooting in Ladakh for Lakshya. I called him up to say that MPKD wouldn't work at the box-office.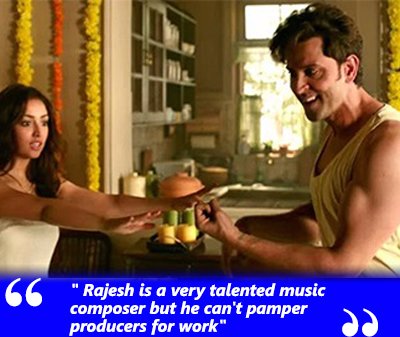 Image Source: youtube/filmkraft

Which, according to you, is your best film?
It's difficult to pinpoint. I have made different kinds of films...

I know, but what's the first film that comes to mind when you close your eyes?
I can't think of one when I close my eyes. I first made Khudgarz (1987)- a story of two friends, then I went on to make Khoon Bhari Maang (1988), Kishen Kanhaiya (1990), King Uncle (1993), Karan Arjun (1995), Koyla (1997), and Kaho Naa...Pyaar Hai (2000). I never followed a pattern. So I can't choose my best. I always took subjects which gave me sleepless nights.

You didn't take the easy way out...
No. However, I make my films in a manner that they work in Jhumri Telaiya as well as in Los Angeles.

A film which you think you could've made better or perhaps not made it at all?
An artiste has to put a full stop somewhere, otherwise he/she can keep going. There is always scope for improvement, but you can't sleep with that film in your head all the time. You have to release it and move ahead.

How much, as a producer, are you involved in explaining the various aspects of filmmaking -- fee structure, the collapsing film studios -- to Hrithik?
I ask him to stay away from such things; take your price and work only as an actor. An actor should not get involved in a producer's profit.

But isn't that the right route today? Its' said that a big star should take responsibility of the film and not take a one-shot payment.
No one takes one-shot payment.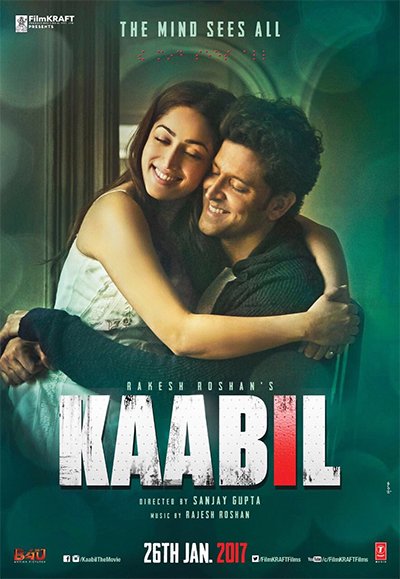 Image Source: twitter/filmkraft

I mean a lump sum, but which is again huge for producers to shell it out...
Even if it is huge, the producer is making much more than that by selling the film to the distributors based on his lead actor's status. So, the distributor recovers/gains money. So why should the actor in question be unsafe?

Winding up. Give us 3 reasons why we should watch Kaabil...
The biggest USP of Kaabil is how a blind man finds out the 3 men who troubled his wife and how he takes revenge. Secondly, it's a very romantic and emotional film. Thirdly, the music is great (smiles).
They say the best things in life are free! India's favourite music channels 9XM, 9X Jalwa, 9X Jhakaas, 9X Tashan, 9XO are available Free-To-Air. Make a request for these channels from your Cable, DTH or HITS operator.