Ranveer Singh: Wasn't Easy To Play Khilji; I Am Not Greedy, Ambitious & Manipulative
Ranveer Singh has impressed with his Khilji avatar in Padmaavat. The time is right to talk to him. SpotboyE.com caught up with him for an EXCLUSIVE INTERVIEW, last night. SEE THE VIDEO BELOW AS WELL...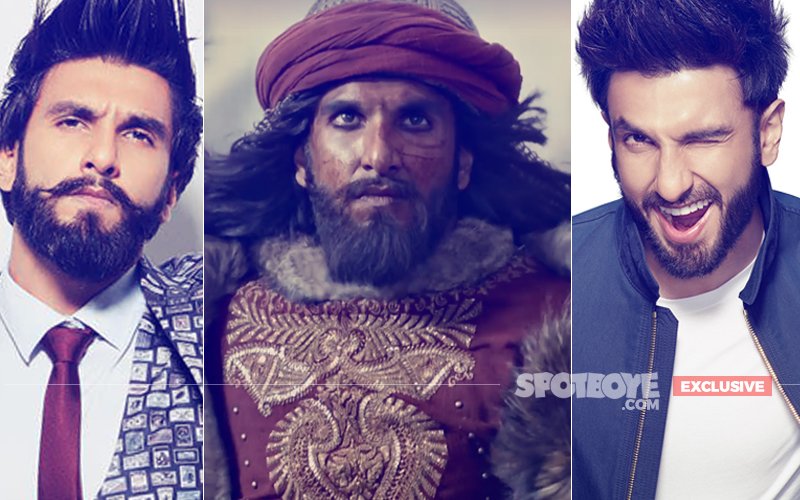 It's just 30 minutes to before the clock strikes midnight. Ranveer hasn't slept for the last 24 hours and he is shooting for Zoya Akhtar's Gully Boy at 6 am!

SpotboyE.com met up with the Padmaavat star on Friday night.

Excerpts from the conversation that followed:



First, let's hear about your preparation for the Khilji role in Padmaavat...
I went and stayed away from my family. I put myself up at my other place in Goregaon. A lot of homework had to be done. I knew it was not going to be easy.

Frankly, I could not relate to the character initially. Khilji is so manipulative, ambitious and greedy- that is so unlike me. So, it was clear that there was no part of me that I could use.

But I am glad that I put in that effort. It helped me to build a foundation which I could take to the set that Mr Bhansali could use and play with.

I would add that my prep period for Khilji was as exciting as the shoot. Bahut kuch karna tha- voice, gait and above all conviction.

Mr Bhansali then added so much to it that it was to be seen to believed. He was so hands-on this time, unlike in Bajirao when he was hands-off.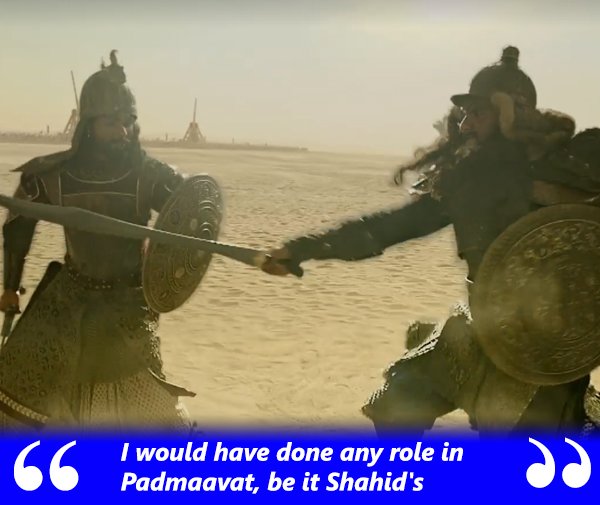 What do you exactly mean by hands-on and hands-off?
In Bajirao, I sort of created the character, even on the set I would do what my homework dictated

This time out, I only laid the foundation and allowed everything else to come from Mr Bhansali. So, he was equally the creator of Khilji as I was. It was a very fulfilling process.

Over to the shoot...
Well, we had a few delays and the shoot kept getting pushed. My portions were all shot in the end. So I had to go from dance to emotion to action- all back-to-back. It was extremely exhausting and I thought that I would breakdown. Normally in Mr Bhansali's film, there is a gap of 3 days after every 6-8 days- lekin is picture mein aisa nahi hua. I ended up shooting 40 days continuously (pauses).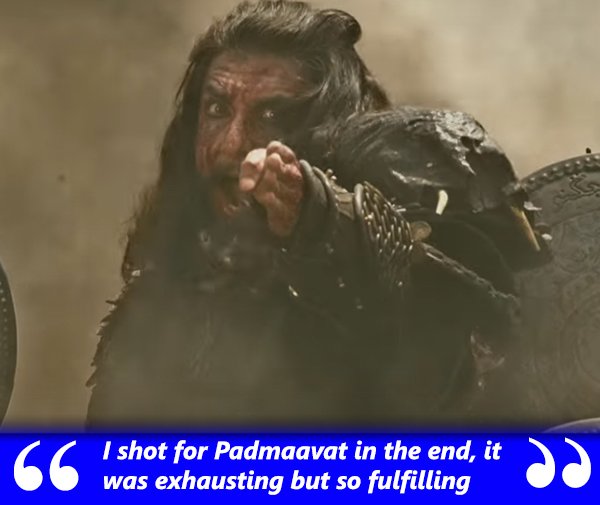 Please continue...
I had to dig deeper into my character. That was simply the need of the hour. At one point I thought that my mind was going blank and my body would break. I really don't know what kept me going but I think it was the entire SLB team who had worked harder than me and were still not giving up.

You are extremely energetic. You deep-dive into so many things. You are jumping, running, et al, almost all the time. Don't you get tired?
Yes, my energy levels are very high--- but nothing can be high enough to help you match a SLB film shoot. It is exhausting and draining, physically and mentally.

Newer actors on his film find that their systems get shocks.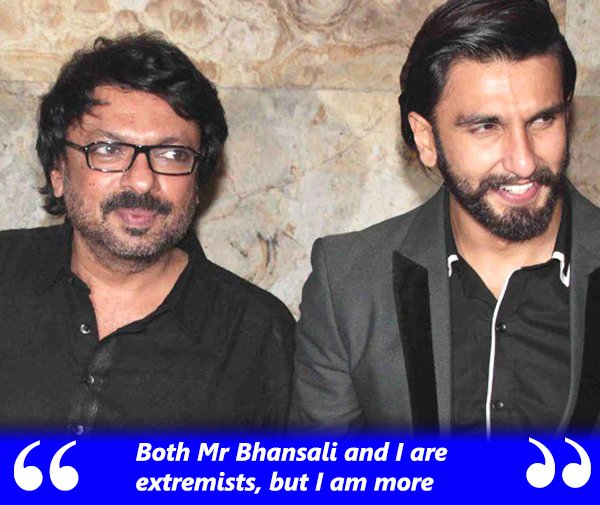 Has SLB changed?
Well, it's like 3 different directors on 3 different films. The first one, Ram Leela, was romance. I the second one, he gave me a lot of free-hand because I think he was very happy with the character of Bajirao I had created; as I said earlier, he had a very hands-off approach with me during Bajirao.

Coming to Padmaavat. Initially, in fact right from my first meeting with him on the Khilji character, I knew that Mr Bhansali has a certain vision of which is different from mine. I knew I had to get onto his page.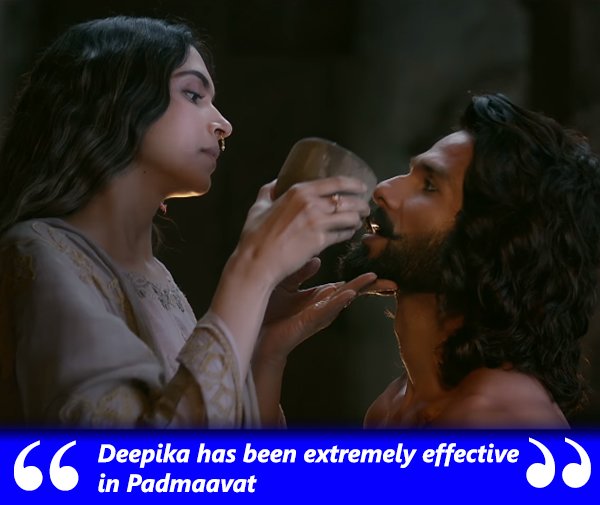 Were you the first one on board, or was it Deepika or Shahid?
I am not sure how it went, but I was apprehensive while taking up this role. As I told you,, it was so unlike the real Ranveer. It is a very dark character I have played early in my career. I took the risk, but I took it for Mr Bhansali- the man who has shaped me as an actor, the man who has given me two of my biggest hits and now hopefully Padmaavat will be the third.

Would you have done Shahid's role?
Hmmm... I would have done any role for Mr Bhansali. It's a privilege to be a part of his movies. My mentor Aditya Chopra has told me that 'landing a role in Bhansali's film is an acquisition for an actor'. The growth that you experience as an actor with him is altogether a new level. There is nobody quite like him as an actor's director.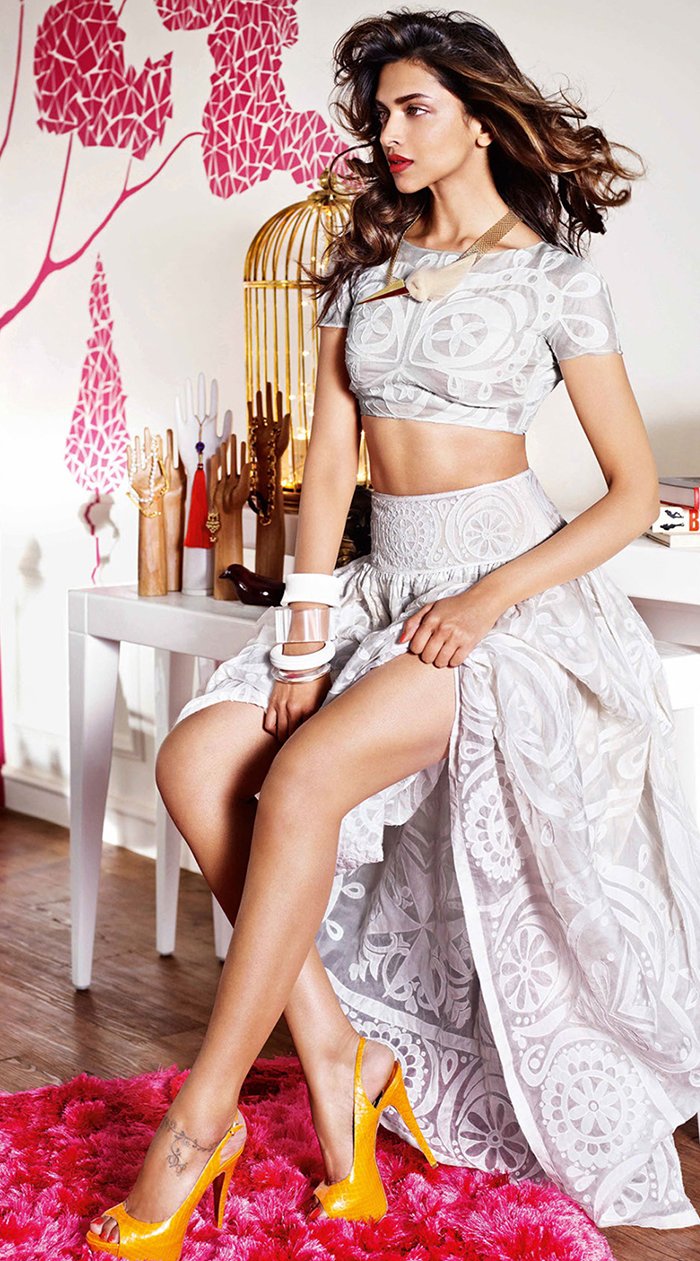 Deepika Padukone Poses For A Photo Shoot

I called up Deepika after seeing the film, and would you agree that she had a very difficult role as she had to emote mainly through her eyes?
I think she has been extremely effective. I am very happy with the entire cast in Padmaavat. I am thrilled that Jim Sorab is getting so many compliments. He was my suggestion to Mr Bhansali, and I must say that he nailed it with his performance. I really enjoyed working with Jim.

Do you think your character should have been a little more menacing?
Hmmm... Mr Bhansali has to curb my enthusiasm. I am an extremist and do hi-risque acting. Mr Bhansali has to temper that tendency of mine and mould it. Actually, he is an extremist himself- but I think I am more.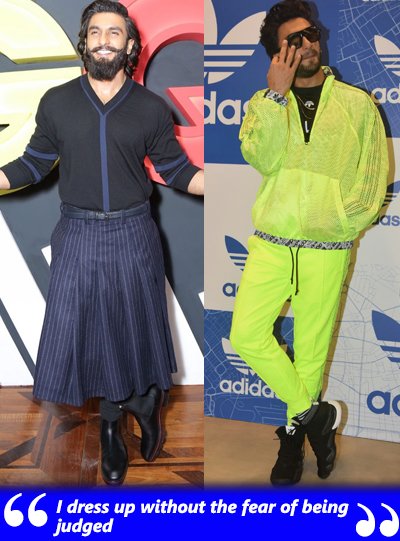 You are an extremist in dressing-up too. Your quirky ways of dressing don't seem to end. What is all that about?
Something stands out and I get noticed. When I wear something usual and common, It doesn't get noticed. So yeah, I do dress up a bit differently. It all depends on my mood. Surely, I don't dress up in the so-called quirky or eccentric manner, every day.

But I express myself yeah, and I express without fearing that I would be judged.

Do you think the music of Padmaavat could have been better?
I loved my song Khalli Bali. I cried when I heard Ek Dil Ek Jaan. I liked the music, personally.

Expecting awards for Padmaavat?
Once I have done my work, I don't think about the returns in terms of awards. Karam kiye ja, phal ki aasha mat kar. I imbibe from that age-old saying.

To work with a director like Mr Bhansali three times in a row is a big prize by itself. Everything besides this would be sone pe suhaaga.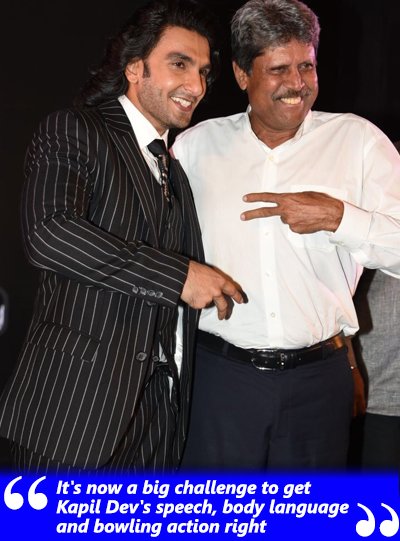 You have clearly become his favourite. 4th film with him in pipeline?
I hope so.

With almost every film, you have gone ahead. Have you raised your market price?
I haven't sat with my team after Padmaavat, not that money is a concern for me. My team members concerned with finances will look into it. Honestly, I don't do films for money. I do them because I love acting.

Exciting year this 2018 for you?
Exciting, no doubt. On one hand, I am doing Zoya akhtar's Gully Boy- and then I go straight to the other end of the spectrum to face the camera for Rohit Shetty's Simbba.

I always wished to champion the cause of hip-hop scene and Gully Boy has given me that opportunity.

And then of course, I have Kabir Khan's film on World Cup '83. Cricket was not like how it is in India today before that victory. There are several anecdotes around that sport history- like the team had alread booked tickets to return to India from England after the first round. They were even told: Arre baba, why are you guys even trying?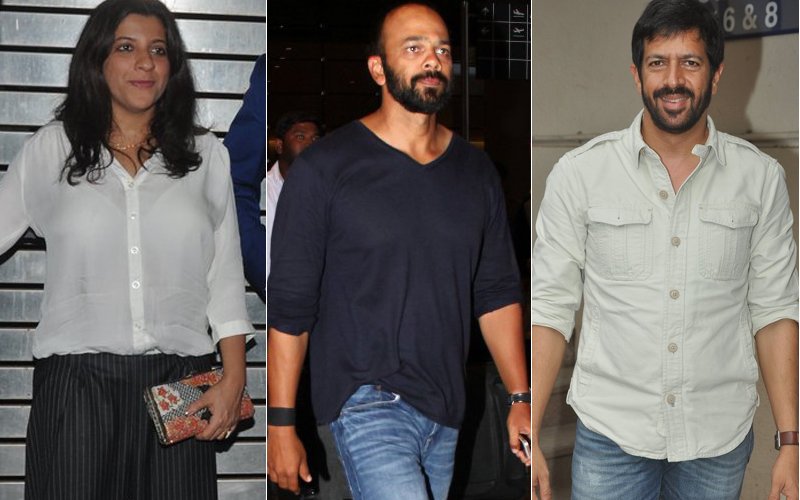 Zoya Akhtar, Rohit Shetty And Kabir Khan

I met Kapil Dev. He is a wonderful, warm human being. It's now a big challenge to get his speech, body language and bowling action right.

I was telling Madhu Mantena (producer of World Cup '83 film) that we are lucky to have been the chosen one to tell this glorious story of Indian cricket.

As for Rohit, we both have grown up seeing masala films and we both just love them. I have worked very hard and created my luck that today, that I am going to be a part of Rohit's forthcoming film.


Image Source: instagram/ranveersingh, Manav Manglani, twitter/filmpadmaavat & youtube/viacom18motionpictures