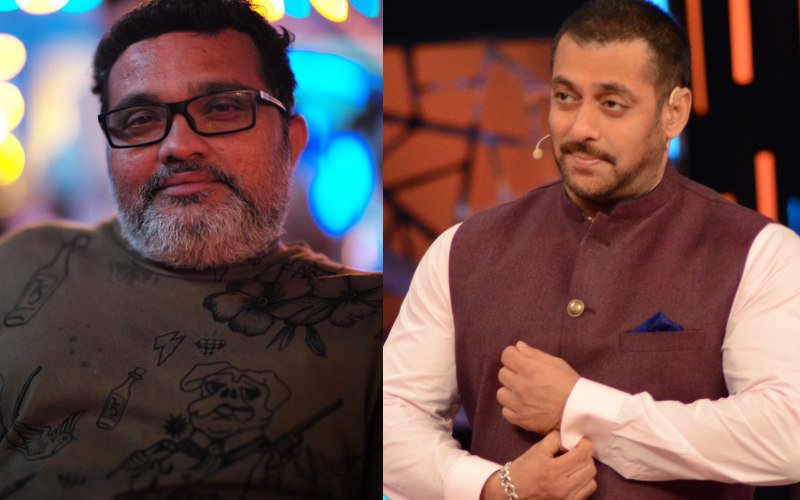 Having proved his mettle in Marathi movies – he has directed films such as Natarang, Balak Palak, Timepass among others -- Ravi Jadhav is finally making the transition to Bollywood. His first Hindi film, Banjo, starring Riteish Deshmukh and Nargis Fakhri hits theatres tomorrow and he couldn't be more elated. We caught up with the National Film Award winning director ahead of the film's release. Excerpts from the interview:

How did you come up with the idea of the making a film on the Banjo culture in Mumbai?
The rockstar culture is very prominent in India. Everyone knows who they are, however, few across the country are aware of this instrument called Banjo. In Mumbai, every lane and every society has a Banjo band that comes alive during the Ganpati festivities. Unlike other musicians, they don't get the desired recognition and respect from the crowd even though the aggression and attitude in a Banjo Band is similar to that of any rock band. Via this movie I want to tell these Banjo players that if they want they can also come up with their own music.



Image source: twitter/Riteishd

The story seems to be that of an underdog who manages to reach out to the masses. We have seen films with similar plot line before. What makes Banjo stand out?
The story is very basic. It's a journey from the stomach to the heart. It's a very small thing to say, but has a deep philosophy attached to it. Many musicians perform just to earn money, however there are few who play just for their heart's content. I believe, the day musicians begin playing music for their heart and will not have to worry about the money aspect of it; they will come out with the best in them. Banjo is a story of one such Banjo band from Mumbai. Their street music leaves a mark in the global scenario.

Rockstars have been around for quite some time, but you chose to make a film on the subject this year, that too after directing 4-5 films. Why didn't do this earlier?
I wrote this film long back -- in 2010. I had spoken to Riteish Deshmukh about it as well, but he was busy with other films and I was occupied with Marathi movies. Once all things fell in place, we decided to make this film.



Image source: twitter/Riteishd

You began your career with Marathi films. Why not make this film in Marathi also considering the fact that Banjo bands are more prevalent in Maharashtra?
It's a story about all musicians. Street music exists in every state, and not just here. This story is meant to inspire street artistes and give them the confidence that they can also make it big in life. When people at Eros went through the script, they felt that it should be made in Hindi, and thereby reach a wider audience.

You have collaborated with Riteish before as well. Was he your obvious choice? Or did you have any one else in mind before him?
Riteish was always my hero for this story. I needed someone who would not have to fake the accent, the lingo, and the nuances of a Mumbai guy from the slums. Riteish fit the bill perfectly. Also, he is currently the biggest superstar in Marathi movies. He was excited about this project right from the time I had narrated a simple one line story to him.

Banjo's song Ganpati Bappa Morya became a huge hit and was played in several pandals in the city during Ganesh Chaturthi. Why not release the film during the festive season?
Yes, the song has become huge. However, we were aware that Ganesh Chaturthi is an elaborate affair and people are busy bringing Bappa to their houses. So, we decided not to release during this time. Now, with Bappa's blessings we are coming out with it a week after.



Image source: twitter/Riteishd

You also are going to make a biopic on Chhatrapati Shivaji with Riteish. Any insights into that film you could give us?
I can't talk about the film right now because it is a very big project and we are at a very initial stage. We will delve into the subject later.



Image source: twitter/Riteishd

Now that Salman Khan is also going to be a part of the film, any chances it will be a made in Hindi too?
It might be a bilingual movie. We don't want to make a biopic just for the sake of it. Shivaji maharaj is at par with God for people in Maharashtra and we don't want to take anything lightly when it comes to his movie. The film is going to be made on a grand scale with a huge budget, unlike anything I have worked on before. So if all goes well, and the budget permits, we might turn the movie into a bilingual.

What will be Salman's character?
Riteish will be playing the title character in the movie, but don't worry, Salman part isn't just a cameo. His character is pivotal to the plot of the movie.
Thumbnail Image source: twitter/Riteishd and Manav Manglani