REVEALED: What Happens To Clothes When Deepika Padukone Gets Into Them?
Deepika Padukone is unarguably one of the most beautiful heroines to have entered Bollywood. She literally makes heads turn. Since this afternoon, her look in the upcoming Padmavati has been the Talk of Town. Rimple Narula, who along with Harpreet, has dressed her up in this Bhansali film, talks EXCLUSIVE to SpotboyE.com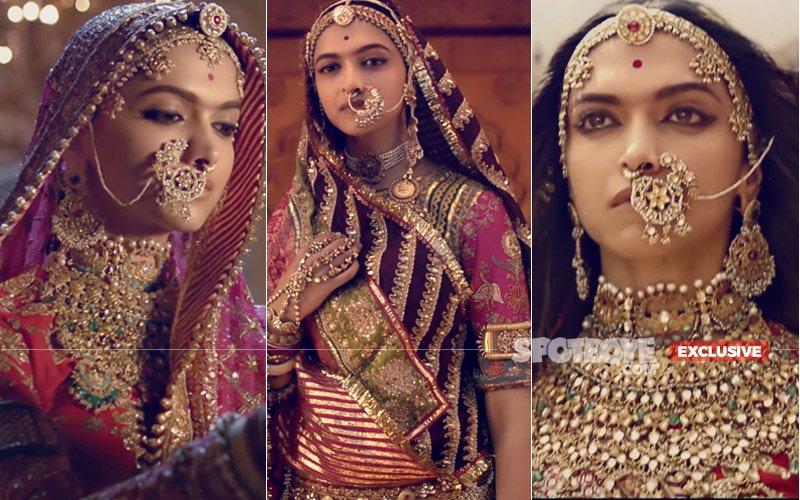 The trailer of Padmavati has been the talking point ever since it was released. Here's SpotboyE.com in conversation with Rimple

Excerpts:

How did Padmavati happen to Harpreet and you?
I would say that we have been lucky to have got an opportunity to have worked with someone like Bhansali sir. No amount of praise will suffice for his skill and eye for detail. Let me tell you how we first met him for Padmavati.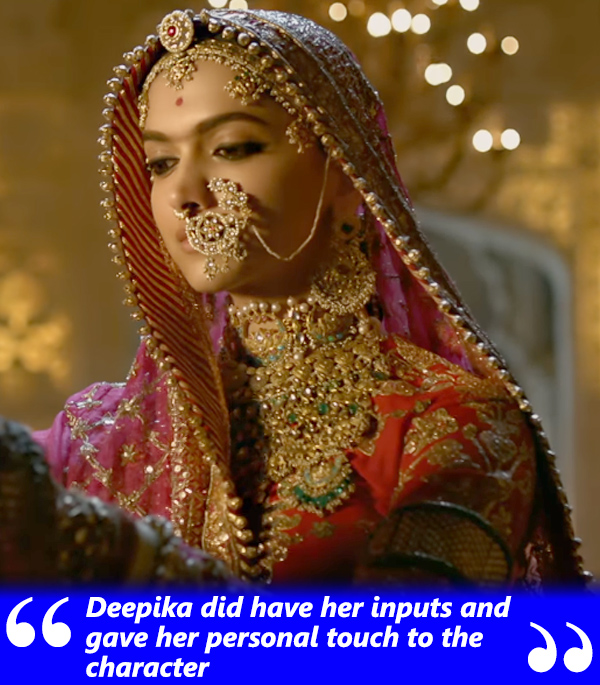 Please...
We got a call from his office but we knew before, that he was working on Padmavati. So, we had done our homework before we met him.

We have been collectors of antique fabrics, especially from free markets.

So yeah, we gave him a small presentation. It turned out good and we connected at the first meeting itself.

Was one presentation enough to satisfy SLB; he is a perfectionist?
The camaraderie was great. We had fast understood what he was looking for. We did make a few more presentation, but it was all smooth.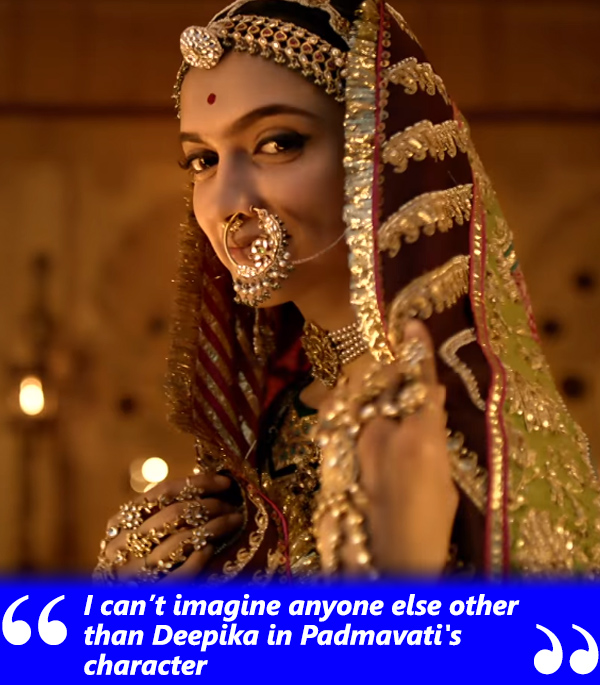 What was SLB's brief to you?
He told us that the costumes have to gel very well with Deepika Padukone's transition from Sri Lankan princess to Rajput Queen.

And?
We kept the colors in mind that would suit a Rajput Queen- say, red, pink, rani and of course, green. The sombre scenes of course will see Deepika in earthy colors.

How was it working with Deepika?
She is awesome, maybe she had heard of us before Padmavati or not but she was very kind to us, extremely sweet and thoroughly professional. It has been a pleasure to work with her.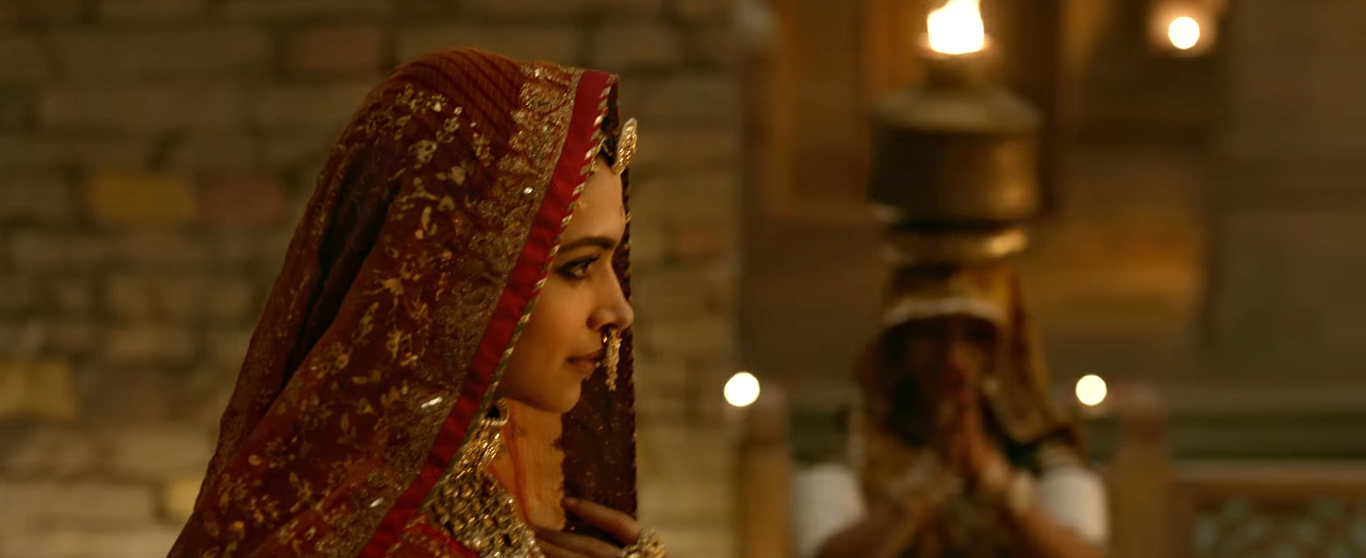 Deepika Padukone In Padmavati

Did she say 'aisa chahiye, waisa chahiye'?
The main brief was from Bhansali sir, but he took everyone's viewpoints before drawing the final sketch. So, we used to have a lot of healthy discussions before moving ahead.

Yes, Deepika did have her inputs and gave her personal touch to the character, but it was all in accordance with what Bhansali sir wanted. Besides, she had worked with him twice before Padmavati (Ram Leela, Bajirao Mastani) and so she too knew Bhansali sir's taste and requirement.

So basically, whatever you see is the outcome of teamwork.

Was there any costume that was very difficult to make for Deepika's Padmavati character?
The biggest challenge for us was to meet Bhansali sir's vision and expectations.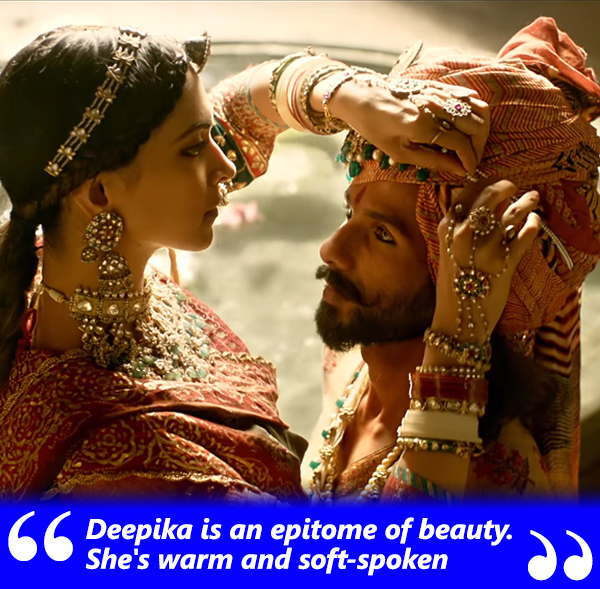 Hmmm... were there instances when you had to discard a few costumes after they were wholly ready?
Ab yeh toh hota hi rehta hai na? (laughs). It's a learning experience. Also, some costumes are tweaked. Part of the game.

Costumes made for Deepika must be heavy. How long did she take to get ready?
Over an hour, maybe an hour-and-half for sure, at times 2 hours. Time toh lagta tha I won't deny, because Rajput Queen's costumes are of a particular nature. Add to this the make-up coupled with jewelry, which is unarguably a tall order.

But I must tell you that the costumes Deepika has worn in Padmavati are not heavy. Un dino mein itna heavy koi nahin pehenta tha.

I remember the 30 kg ghagra she wore for Bajirao Mastani...
We had learnt a lesson from there that it is very difficult to shoot with such heavy-duty outfits, especially when it comes to dance sequences. I can't compare my costumes to those from any other film, but I tried my best to keep it as light as I could.

And then, Deepika also had a back injury during the shoot?
Well yes, she did. But she never let it come in the way of the shoot.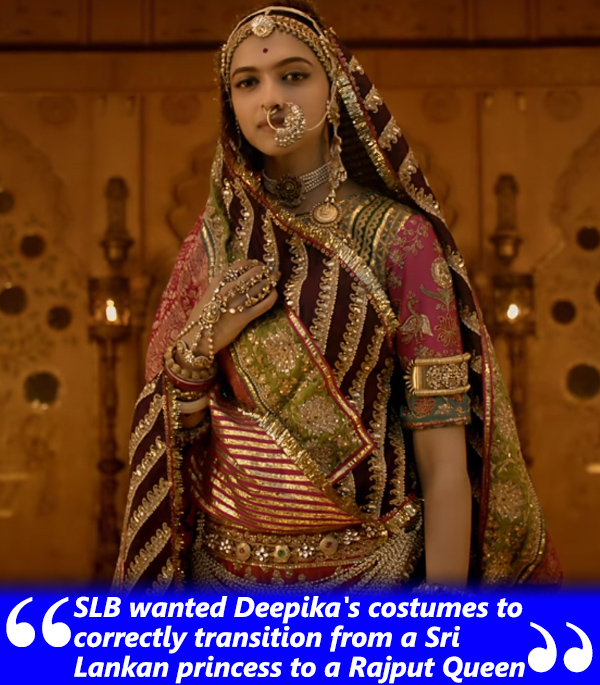 Parting shot?
Deepika is an epitome of beauty. She is an extremely warm person, very soft-spoken- and these qualities add to her beauty. She treats you very nicely. It has been a wonderful experience working with her.

She gets into clothes and... (pauses)

They all start looking graceful and beautiful?
Absolutely.

I cannot imagine anyone else in Padmavati's character.


Image Source: youtube/vaicom18motionpictures