Rhea Chakraborty Had A 'Hostile Vibe' On Sets Of Jalebi, Says Kajol Tyagi; Calls Her Latest Video On Sushant An Attempt To Seek Sympathy
Kajol Tyagi had shot for Jalebi before a brand new director was brought on board to helm the movie. She speaks about her working relationship with Rhea and lots more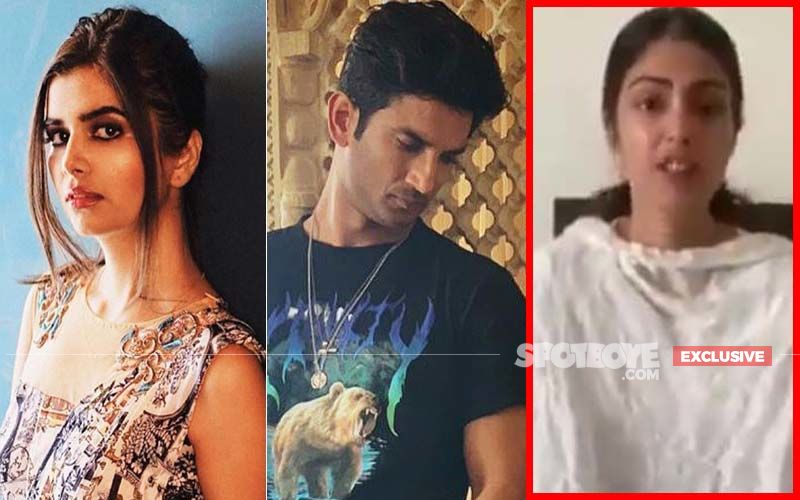 What made you comment on Rhea's video?
The video of Rhea which I saw on social media was very unreal. I am sure she must also be dealing with a lot of problems. But as a partner, she didn't seem real.
Were you also friends with Sushant Singh Rajput?
I didn't know Sushant but my very close friends Krissann Barretto and Sanaya Pithawala were well connected to him. They used to hang out with him a lot while I was shooting for my web series Puncch Beat in Dehradun.
How did they become friendly with Sushant?
That time Sushant was staying with Siddharth Gupta who is Vikas Guppta's younger brother. And that's how I guess they all became friends. He was very welcoming towards friends of friends is what I have heard. But when I came back to the city, I realised that they all are not in touch.
And what was the reason behind?
When I tried to find out the reason I got to know he had disconnected with everyone and his phone number had also changed. When I asked Sanaya and Krissann what happened, and why they weren't hanging out with 'bade log' (Sushant), they said he is dating someone and I guess she doesn't like us. So, yaa ever since Rhea entered, these people were not in touch with him.
You were also part of Rhea's film Jalebi?
Jalebi was initially shot half way through and during that time I shot for like 8-9 days and I had actually auditioned for the film because the initial director Vishal Mahadkar knew me as I had done a film with him titled 3AM. In Jalebi he wanted me to do the role of Varun Mitra's sister and while auditioning he realised that I can play that married sardarni character really well. For that I shot also for more than a week and during those days I saw Rhea around. That time the first three days we had conversations and then my hi's and hello's were ignored by her. When you work with her you can feel that hostile vibe. I remember coming back to my room and discussing her energy with my roommate.
Why didn't you complete Jalebi then?
It went for a reshoot with a different director and meanwhile I had started shooting for something else so dates were clashing. And I am glad that I wasn't part of it after all it is not in a good light anyway.
People are being harsh on Rhea, blaming her…
I don't want to blame her for anything. But the video was really heartbreaking because after so many days you are coming out for the love for your life. And in that also you are asking for sympathy. Then discussing why he committed suicide. So I feel I judged her right that time.
Many are debating about what really went wrong…
I have no say if it's a suicide or murder but at that same time whatever theories have come out just don't add up anymore. Recent news reports say that Siddharth Pithani was the only one who saw him hanging. There are no pictures, nothing and since that day he wasn't replying is again weird. I just hope the truth comes out now, as by now what we are getting to hear is either Chinese whispers or people are trying to distract. If he has done suicide a valid reason should come out and if it's other way then culprits should be known. At least his family deserves all these answers.
Image Source: instagram/kajoled/sushantsinghrajput