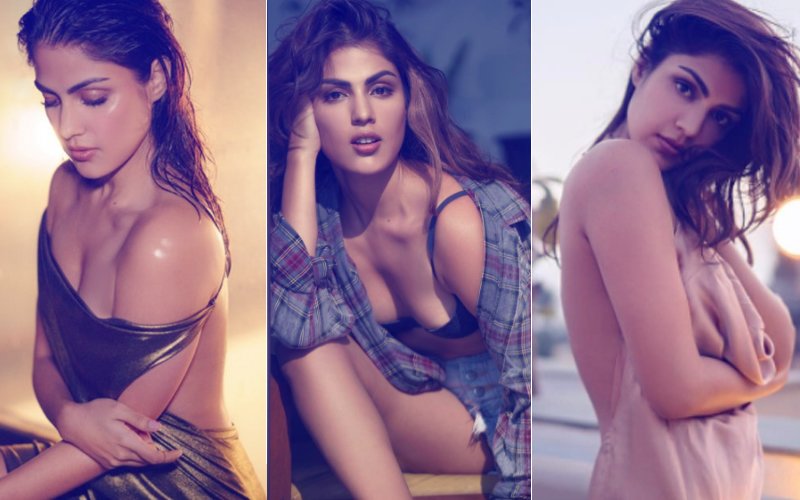 Rhea begins by saying, "Yay, I am excited that all my movies are coming out in one go!" Excerpts from the conversation that followed:

Tell me about your roles in Half Girlfriend, Bank Chor and Dobaara.
For Half Girlfriend, Mohit called me for a part opposite Arjun Kapoor. I went and I thought I have never done this before – NRI girl, born and raised in New York, different mindset etc, plus I was dying to work with Mohit. And then I got to shoot in New York and Cape Town, which wasn't a bad deal either! So, I jumped at it.

For Bank Chor, I play an entertainment journalist. And I portray how an entertainment journalist can have valid opinions on valid issues and wants people to take her seriously. And I end up in front of a bank robbery and the story unfolds there! It's a fun film, YRF is a home ground for me. It's a family comedy. Plus, there's something more to the film than just comedy.

And you look really hot in the title song of Bank Chor....
Yay! That was the idea... (laughs)

And for Dobaara, Saqib and Huma are friends. It's a role of a lawyer. It's a different horror film because these days all horror films have a sex angle to it but this doesn't, Dobaara will actually scare you!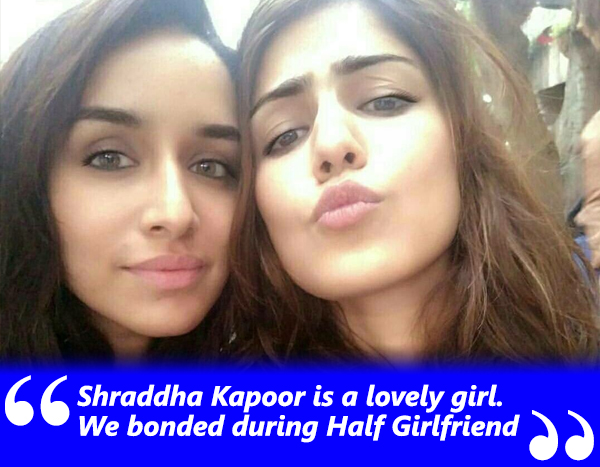 Image Source: moomblr


What about your passion of VJing?
I haven't done VJing ever since I did my first film. I couldn't do it because doing a film takes up your entire year, so I didn't have time for that because as much as I love VJing, acting is challenging for me and I wanted to focus on that. I enjoy acting more than VJing.
Do you think women are objectified in an item number and you will be categorised too?

It really depends on what kind of song, lyrics and the way it is portraying women. If it has a misogynistic or an anti-feminist kind of an approach, I wouldn't do an item song like that. Just because there is glitz and glamour and girls are dressed hot, doesn't mean it's an item song. I don't understand the word 'item number'. For example, Chikni Chameli made sense in the Agneepath because these kind of things exist around us in small towns. That is different than something forcefully done for selling sex in a film.
Who's your favourite glamorous diva?

Katrina Kaif in Chikni Chameli.
You are breaking Internet with your hot pictures and #CuteNoMore is going viral. What's the story behind this transformation?

There's nothing actually. I was chilling with my friends and just went on the terrace and clicked pictures. And the shots came out to be hotter than I expected and I was surprised 'Oh damn, I can look hot!'. It's not that I didn't believe that I am not hot but everyone relates to me as a cute person (which I don't have an issue with, I love it) but every girl should be everything – sexy, cute, hot! I didn't expect people to go crazy, and I am quite happy with it.
What was your parents' reaction when they saw the pictures?

My mother was not initially excited about the pictures. I saw 6-7 missed calls from her and she said, "What are these pictures you have put up? What are you wearing? You are not wearing many clothes. Delete them. What will people say?" I tried to convince her on the phone and she didn't listen. Cut two, I come back home and she told me, "I like your pictures, very classily done." (laughs). This transformation in her happened because an old friend of hers called her up and said: 'Wow! Rhea is looking so stunning. Proud of her."
My brother is still like... "You know 'this is nice, but what you are wearing is very short." (laughs)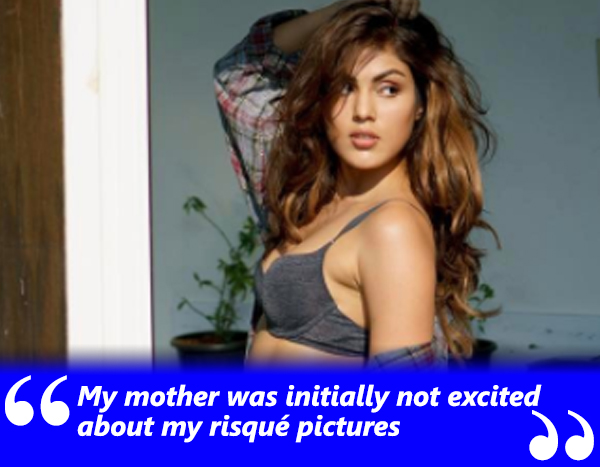 Image Source: instagram/rhea_chakraborty


Social media is full of trolls as we all know, did you receive any criticism?
Quite honestly, the comments are often rude, shady and cheap but that would be just one or two in my case. And I don't want to go on a war with them and say 'get lost' etc. Why to give them attention? I just let it go. You have to ignore these people because they thrive on this, and it's sad. You have to be not bothered and not care. I understand it's irritating and once in a while you have to put them in their place if it gets to a point where it is unbearable. People need to stop telling women what the f**k they need to do. It's my choice. If it's so against your mentality, why are you interested in seeing my picture?! These people are bored out of their heads and they have no work.
Do you at any point feel that you will be typecasted as 'a girl who can only do hot photo shoots'!?

People do understand. The world has changed and no one is backward! People want to move forward and leave this stigma behind...
Any tips for girls who want to look sexy and not cute?

One should feel sexy to be sexy, love yourself and your body. Girls look best without makeup, so be pretty. Less is more I feel.
You are turning 25 this July, what are your plans?

I feel old! I am going through quarter life crisis I feel (laughs). I am thinking I will take my friends and go out of the country for a holiday or even better if I am shooting on a set.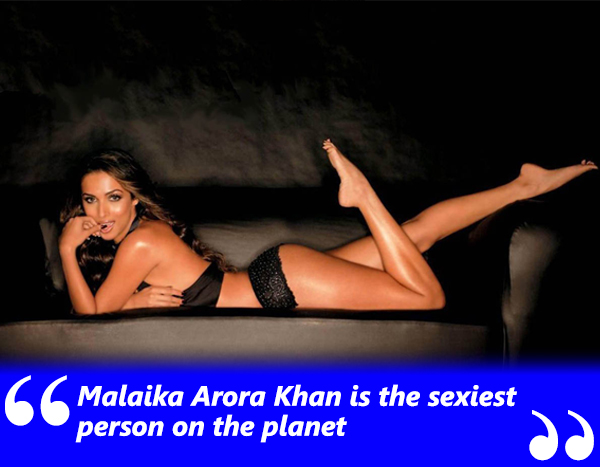 Image Source: vishwagujrat


Who inspires you in terms of fashion?
Malaika Arora Khan is by far the sexiest person on this planet! We go to the same gym and yoga class, she is annoyingly hot! Even a normal crop top and skirt looks ridiculously sexy on her.
There were reports that you are dating Harshvardhan Kapoor...

Arey, it's a joke, it's so not true. Harsh is a dear friend. And whenever we read such rumours we text each other "LOL. Look what's happening." Rumours are rumours, people want to talk.
Have you found love?

Wow! That's a very deep question. No, but I am hoping I find it soon. I do sometimes think I have found love but it isn't usually the right case. I hope true love comes by soon.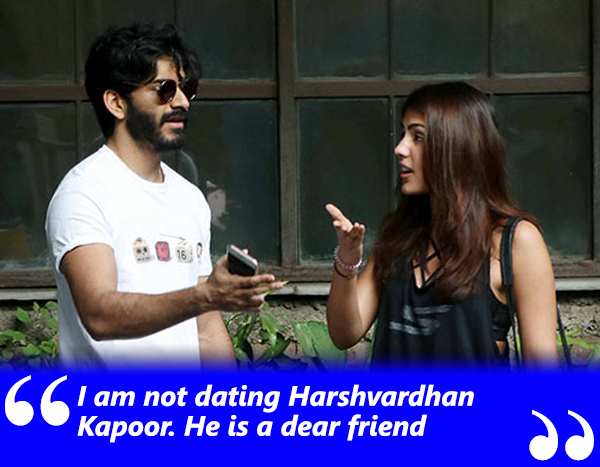 Image Source: zenyonline


Any pranks Riteish Deshmukh, Vivek Oberoi, Arjun Kapoor or Saqib Saleem played on you while shooting?
We didn't have much time to play pranks because we had to shoot quickly, but there are some conversations and stories which are hilarious. With Saqib, we keep pulling each other's leg. He calls me 'Salina' and I call him 'Justin' and he says, 'I'm going to lip sync for you'. And Arjun is the wittiest person I know! He is always making everybody laugh. He's a ladies man, he looks after us more than playing pranks on us. He's a thorough gentleman.
Were there any cat fights with Shraddha Kapoor?

No. She's a lovely girl and we have bonded over this film. We had a lot of fun together – dancing on the streets of New York, lunches and dinner together, hiking and shopping together! It's a bond for life. Two actresses can be friends.
Are you a feminist?

Yes. I genuinely believe that some people are irritated with the term Feminism as some of them have propagated it wrongly. Being a feminist means not expecting people do to things for you and doing it yourself. It's about equality and not about demeaning men.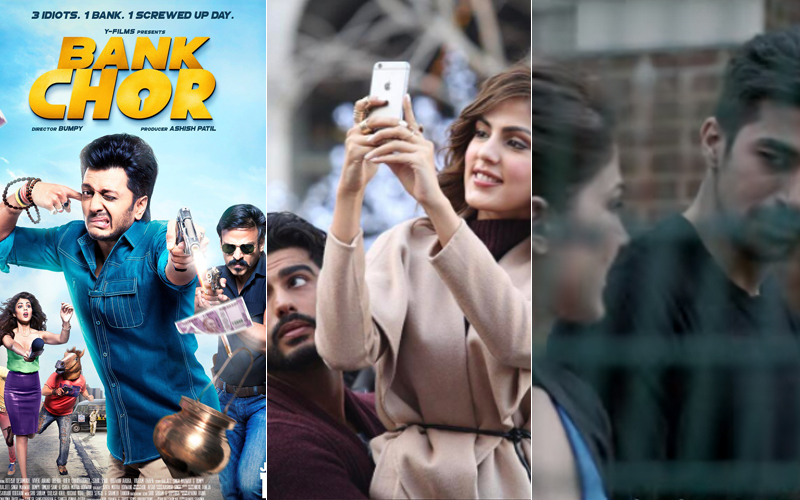 Thumbnail Image Source: instagram/rhea_chakraborty