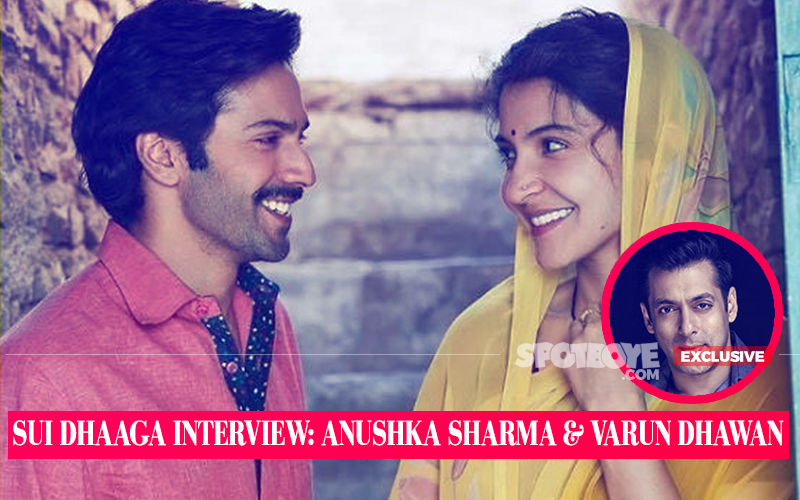 Anushka Sharma and Varun Dhawan's Sui Dhaaga is all set to hit theatres this Friday. The film, an ode to the entrepreneurial spirit of the youth representing the local and cultural artisans of the country, has been making the right noises ever since it went on floors.

We caught up with the two stars recently and their crackling chemistry is hard to miss. During the conversation, we got talking about their careers and how the 100 crore club has become a 'hype' of sorts. Ask them whether they blame social media for it and Anushka says, "I blame it on awareness." Varun, on the other hand, states, "I blame it on the film industry – us. Ye numbers daalta kaun hai? Hum. This Salman (Khan) bhai had told me long ago ki jo ye numbers daal rahe hain, ye hum hi daal rahe hain. Sometimes hum actors hi bolte hain ki yaar ye daalo – it boosts our egos. It has happened to me also. When my film has done really well, I have gotten excited and felt that people should know. Somewhere, it's the film industry that has encouraged this."


Anushka nods in agreement and further states that the stars have created a perception in people's minds about these "clubs" and the media further pushes it. The lead pair also emphasises that the basis of judging all films cannot be the same. They say that each film is made with a certain intent keeping a certain kind of audience in mind, and one cannot expect them to the same kind of business at the box-office.