Sandip Ssingh On Sushant Singh Rajput's Fans' Outrage, Celebs Being Unfollowed And He Being A Victim Of Nepotism- Watch Video
Here's another interview of Sandip Ssingh where the producer talks about the anger Sushant Singh Rajput's fans are displaying, number of assumptions being made related to the actor and more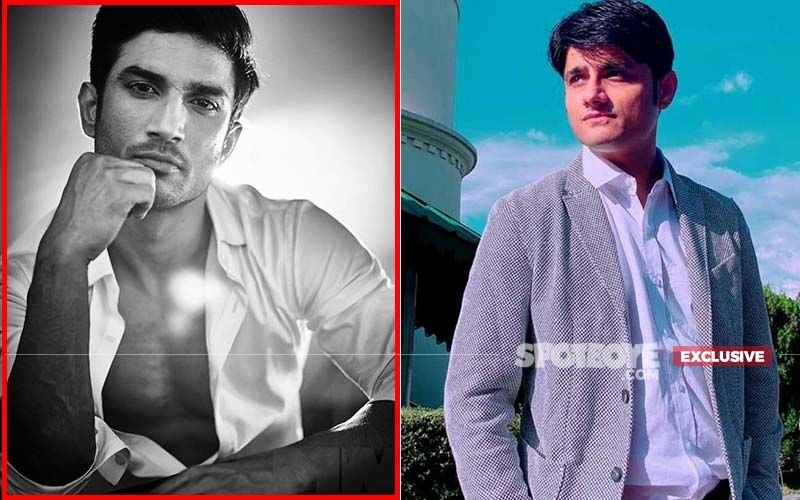 Excerpts from the conversation:
Sushant Singh Rajput's funeral was attended by very few people from Bollywood...
We are forgetting that people are at home. It's lockdown period and Coronavirus is at its peak. Everybody wanted to come but couldn't. Look at what happened to Irrfan's funeral. What happened at Rishi Kapoor- the legend's funeral and it will be continued this way because the rules have to be followed. So, why do we have to blame the industry for everything? Industry ke log aise hain? Let's give time to them. Everybody is going through an emotional phase.
After Sushant's death, there is a rage among his fans, some have also filed police complaints against producers...
People are saying that log morcha nikal rahe hain gusse mein but woh gusse mein nahi hai, woh unke emotions hai. I don't understand why we have to make mudda of everything? Nepotism exists in every country, in every field and department. But why is it a topic of discussion only in the film industry? It is definitely there in the industry and I am a victim of it too. But one should not forget that Sushant has done two big films with Yash Raj. He has done films with Sajida Nadiadwala, also Dharma. Ekta Kapoor had launched him. I feel Sushant was a blessed child.
But nepotism debate is at its peak. Fans have also unfollowed celebs to show their support to Sushant Singh Rajput...
So many people in the industry are heartbroken. Their confidence is coming down because of these reactions. We need filmmakers and good producers. We need good directors, let us not point fingers at anybody without knowing the facts. That's what my request is. The industry needs to come together to understand and stand by each other. We do somehow but kahin na kahin har insaan gossip aur bitching mein lag jata hai, main bhi lag jata hoon. Because somehow we enjoy that. But we can't take it seriously. Some things have to be forgotten and moved on.
What according to you was the reason for Sushant to take such a drastic step?
Did he, his family or anybody who was close to him say that while leaving us he left a note that I am going because of these reasons? So, we are victims of assumptions. We are killing ourselves because of our own thoughts and we need to change that. I would say let's wait for the right time. Let the police complete the investigation. Just think what the family must be going through.
Image Source: instagram/sushantsinghrajput/officialsandipssingh