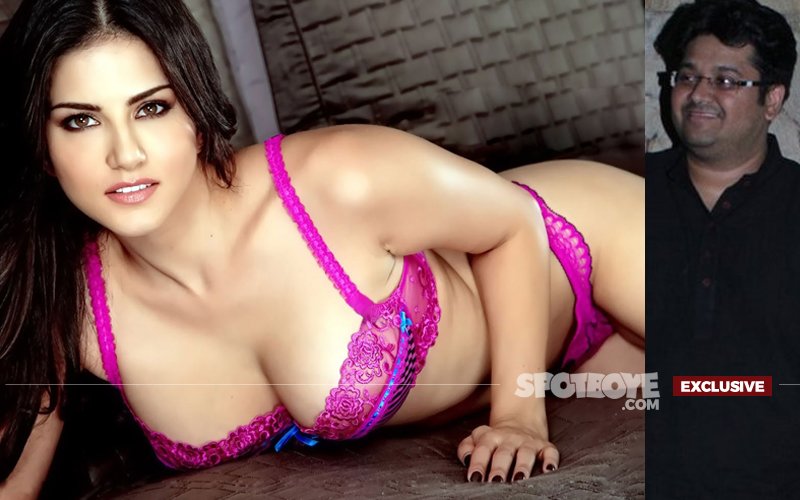 Confessions galore, and we love them. So do you, but some of you cringe when the truth is put in front of your nose or screamed into your ears. Why? Think about that, and meanwhile read what Milap Zaveri's bitter truth pill has in store:

Mastizaade tanked, and you went into a shell...
That's right. After Grand Masti did Rs 100 crore at the box-office, many film-makers wanted to make sex comedies. Sunny Leone was always in the news and I signed her up for Mastizaade. However, the film got stuck at the Censor Board and a lot of time passed by. By that time, I think the sex comedy genre had busted.
So, Mastizaade tanked. But there was something more than just the fact that it didn't do well at the ticket windows, which started to bother me.
Image Source: saharasamay

Which was?
I got a lot of strong backlash for that film. And trust me, it was a very difficult period for me to sail through. Somehow, I managed,
My wife stood by me thick and thin; she told by me that I could a lot better. She kept reminding me of Shootout At Wadala, Kaante and Villain which I had written.
Then, I got to work with Rohit Shetty and Ranveer Singh for an ad. That brought me back into circulation.
And then?
I started toying with the idea of making a thriller. But everyone I met wanted me to direct a comedy. They said that I had developed an image which preceded me very strongly. When I reminded them of the thrillers I have written, they would say 'Haan, haan, lekin writing alag baat hai aur direction alag baat hai'. It became such an uphill task.
Raakh happened over a casual conversation. I was lounging with my friend Prachi Thadani (ex EP with Sajid Nadiadwala and Sanjay Gupta). Shaad Randhawa was also around, and they both said that 'if no one is allowing you to make a feature film why don't you just go ahead and bring out a short film'.
Image Source: instagram/raakhofficial
And how did the idea of Raakh hit you?
It hit me in a cinema hall, when I was taking my popcorn back to my seat. I was seeing The New Tarzan and the whole idea just fell into place soon after the interval.
Shaad agreed immediately, ditto for Vir Das who also suffers from being branded as a comedian. After Mastizaade, Vir and I used to joke that he won't let me stand in the radius of 10 km near him.
What about Richa Chaddha?
She was very gracious to have accepted a short role in my short film. I am grateful to her. I would like to extend this vote of thanks to all my cast and crew who sweated iy out for me despite knowing that the monies was not going to be great.
Did you feel at any point during your low phase that the industry might close its doors on you?
Not as a writer, but as a director yes. People had written me off and given up on me as a director. Kumar Mangat and Pritish Nandy signed me for a film but the wheels didn't move rapidly. The time had come when I needed to do something for myself, something so radically different that I get noticed again.
Did you feel awkward at home during your low phase, especially because of the sex-laden films you had been involved with?
Look, my close friends and relatives know that the real Milap is not the celluloid Milap. That genre was running and I ran with it, but yes I ended up going overboard with it. Coming back to your question, my close ones would never make fun of me.
Image Source: aisakya


Why did sex comedies go bust?
The censors came down very heavily on this genre. Secondly, many filmmakers jumped into the fray- you know the herd mentality- and killed it by overdoing it. The entire shock value of the content in such films got diluted. In my case with Mastizaade, we tried talking to Balaji to not release Kya Kool Hain Hum so close to our film- and incidentally I myself had written KKHH3- but to no avail. It is likely that we both would have done better otherwise.
Do you think that the Sunny Leone bubble has burst?
I disagree. Sunny is a good actress who will bounce back. She just needs a good role. People still like her. You know what? If people like you in Bollywood, their fondness never goes away; it is just that they tend to get bored sometimes if you repeat yourself a bit too much.
It is not very difficult to bounce back in Bollywood. Remember Saif Ali Khan was written off before Dil Chahta Hai happened? Remember that obituaries had been written on Aayushmann Khuranna after Hawaizaade bombed but soon Dum Lagake Haisha brought him back in the reckoining?
What's next after Raakh?
I am looking forward to dramatic thrillers and hope that Raakh opens the doors for me.
Image Source: Manav ManglaniThumbnail Image Source: Manav Manglani & baggout