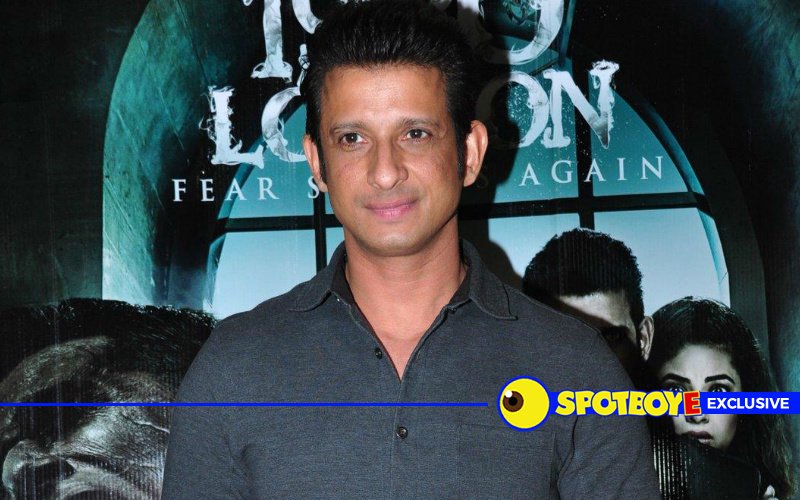 Sharman Joshi has been appreciated for his comedies over the years, but he is now breaking out of the mould and attempting other genres. While his gamble with erotic thriller Hate Story 3 paid off, the actor is now trying his hand at horror with 1920 London. Sharman opens up about the film and much more. Excerpts:

After doing mainly comedies, you've switched to intense roles with Hate Story 3 and 1920 London. Is it a conscious decision?
These two films happened to come back to back. Both of them came to me at a time when I was looking out for interesting scripts. Vikram Bhatt (story writer of 1920 London) called me up and said, "I'll be making the third part in the 1920 franchise. I don't know whether you would be interested in the same or not, because actors generally shy away from horror films." But I was very confident. I wanted to be part of a successful film franchise. Once I heard the narration, I instantly said yes. And as an actor, I consciously don't want to do films in the genre where I have already proved myself. I find it very boring when someone tells me that audiences love my comic timing and therefore, I should continue doing comedy.



Image Source: twitter/TheSharmanJoshi

1920 London saw several delays. What exactly happened?
We began shooting about two years back and the film was almost complete within six months. When Vikram and his team sat down to edit, they wanted to do a patch work of some more scenes. Post that, there occurred a financial crisis at ASA Productions and they shut shop. Then there was a restructuring of the finances within Reliance, who were previously just the presenters. Then, Reliance (producers) tied up with Phantom (financers). It was only after all these things worked out that the remaining scenes were shot.



Image Source: twitter/vinodchoprafilms

As an actor, do you feel discouraged when such delays happen?
It's very unfortunate when such things happen despite having a big backing such as Reliance. But you have to understand that it's not in your control.

Looking back on your career, most of your solo-hero films haven't worked at the box-office.
(Cuts in) I have done very less solo-hero films. Ferrari Ki Sawari was a solo-hero film and it did well. After that, I did Gang Of Ghosts and War Chhod Na Yaar. Both were ensemble cast films and both bombed badly at the box-office. But it's okay. You win some, you lose some.



Image Source: youtube/Venusmovies

So do you think you can carry a solo-hero film on your shoulders today?
I can. It's a question of everything falling into place. Actually, I don't think it matters whether it's an ensemble film, a two-hero film or a solo film. It's always the film in totality that works with the audience.



Image Source: unomatch

Do you think sometimes small films suffer because they aren't promoted on a grand scale?
See, every film justifies a certain budget. We should work according to that budget only. Doing publicity worth Rs 20 crore for a film like 1920 London is not practical. I need to be that famous among the audience to justify a huge promotional budget. Until I become that big a name, I have to be satisfied with what has been decided by the makers.



Image Source: kyaboss

What's in the pipeline after 1920 London?
Wajah Tum Ho, produced by T-Series, will be my next film. It's the first time I am playing the role of a cop. After that, I have the sequel to Tom Dick And Harry.


Thumbnail Image Source: matineestars