Shashi Kapoor's Son Kunal Speaks About His Father
I reproduce this article with a very heavy heart, which I did in MUMBAI MIRROR on November 9, 2013. We have lost a treasure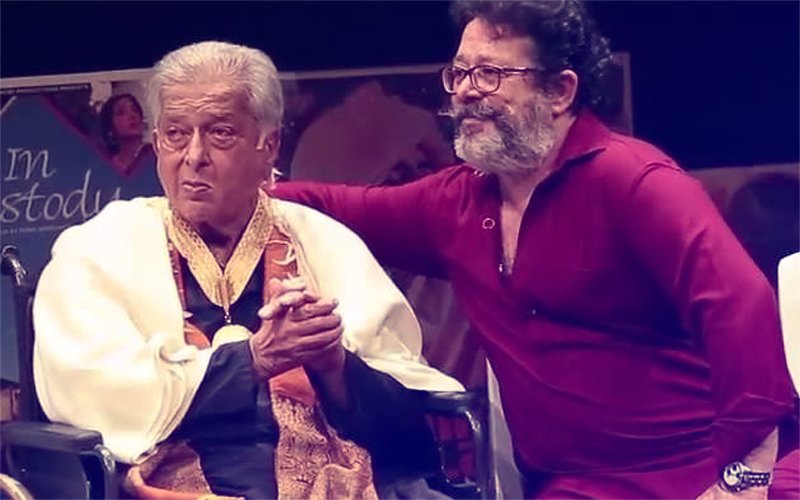 Shashi Kapoor is the latest member of the Kapoor clan to be added to the Walk, whose other residents include his father (late) Prithviraj Kapoor, older brother (late) Raj Kapoor, nephew Rishi Kapoor and grand nieces Karisma and Kareena.

Kunal is proud of his father's stardom but has rarely been open to interviews on him. But Mirror finally caught up with him yesterday at Prithvi Theatre, the institution founded and nurtured by the Kapoors. "It's a cool idea to acknowledge artistes who have contributed substantially to the film industry. It will be naive not to include Shashi Kapoor, in fact it will be downright daft," said Kunal.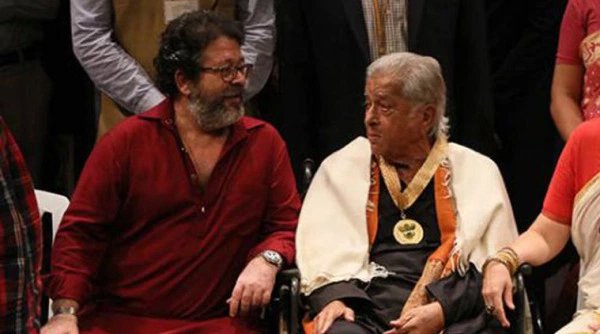 Kunal Kapoor And Shashi Kapoor

He went on to discuss his father, his early days in cinema and his current state of health. Shashi Kapoor has featured in memorable roles in films like Deewaar, Kabhie Kabhie, Namak Halaal and Kaala Patthar. But Kunal maintains that Jab Jab Phool Khile was his best work. "My dad was a very good actor who did not look at acting in terms of stardom. And then came the 70s when cinema was commercialised and it was all about stardom and money then. That is why my father turned producer. He was dissatisfied with the work he was doing and decided to make better films."

And Shashi Kapoor made the erotic period drama Utsav, which went over budget and left a huge dent in his pocket. "All the films he made went over budget. He never said 'No' to his directors. Did that mean that we got up in the morning and shouted at him? No, it was his money."

After Utsav, Shashi Kapoor slowed down. "It wasn't financially viable to keep making movies. Those beautiful films- 36 Chowringhee Lane, Junoon, Vijeta- were all ahead of their time. If they had released today they would have fared much better thanks to the multiplex culture. Does a good actor necessarily have to be a good businessman?"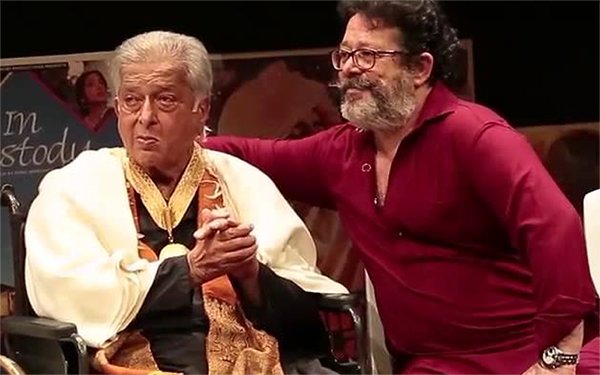 Kunal Kapoor And Shashi Kapoor

What came as a big blow to Shashi Kapoor was his wife Jennifer Kendal's death in 1984. Says Kunal, "My mom and dad were very close. He was 18 when he first met her. There are few people who experience genuine love and those who do, don't recover."

Talking about his father's health for the first time, Kunal says, "He has had a lot of medical complications. He had a bypass, a couple of strokes, he is on dialysis, he has been through a lot. We have a good nursing staff. He is being well looked after."

Has Shashi Kapoor been informed that some of his colleagues have passed away, including Pran, Rajesh Khanna and Yash Chopra? Kunal nods in the affirmative, without explaining further. But unlike his contemporaries, Shashi Kapoor has never hung onto his glory days. "We don't have any trophies on shelves unlike other actors, err stars. I don't know where they are. They were of no importance to my parents."

Watch Jalwa Specials
The Greatest Hits Of Legendary Romantic Star Shashi Kapoor (18/3/1938- 4/12/2017) 8 Pm Onward.

Image Source: Youtube/Spotboye