SHWETA TIWARI: Family HATED Arpita's Boyfriend Pankaj, I Had Seen Him BEATING Her
Arpita Tiwari's sister, Shewta gets justifiably ballistic about her sister's untimely death. She talks about her boyfriend, Pankaj Jadhav, his associate Amit and insists that her sister was murdered after a sexual assault attempt...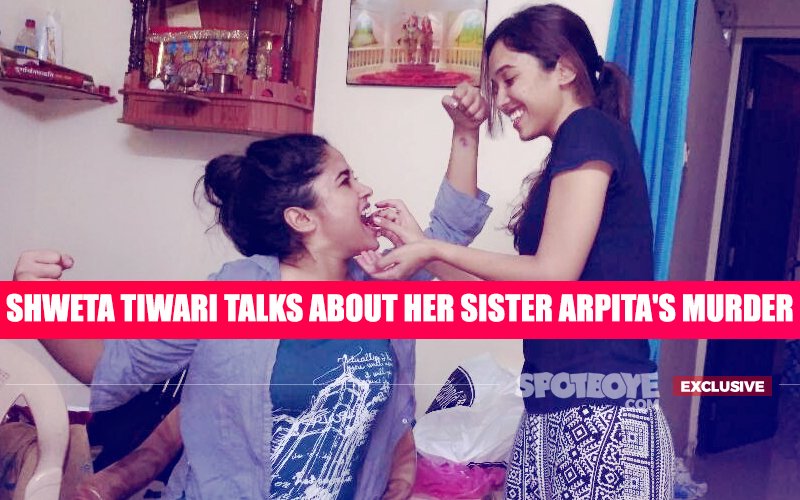 On Sunday, December 10, starlet and compere Arpita Tiwari died under mysterious circumstances. We had earlier brought to you out chat with composer and Arpita's friend Lucky Sharma. Yesterday, we spoke to Arpita's sister Shweta.

Here are the excerpts from that chat:

Had Arpita kept the family in the loop about her relationship with Pankaj Jadhav? Kya hai aur kahan tak pahuncha hai?
They were going on since the past 6-7 years. Kahan tak pahuncha hai, you can very well see where it has ended.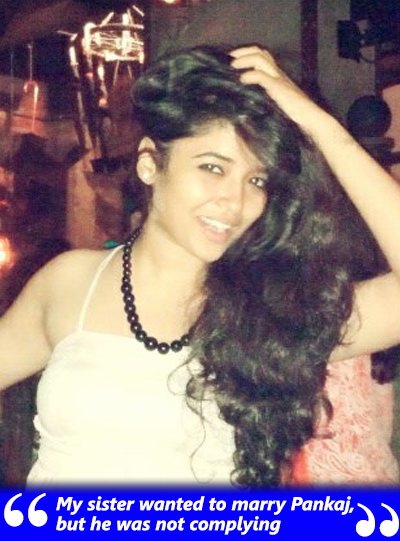 Did Arpita tell you'll that she is fed up of Pankaj?
It's difficult to say such things to your immediate family. But yeah, I am getting to hear all such stuff from her friends. She wanted to settle down with him but he didn't want to marry her- and they fought over that a lot. She wanted her future with him but he wasn't complying.

Was the family okay with Pankaj?
Arpita had chosen him, but nobody in the family liked him.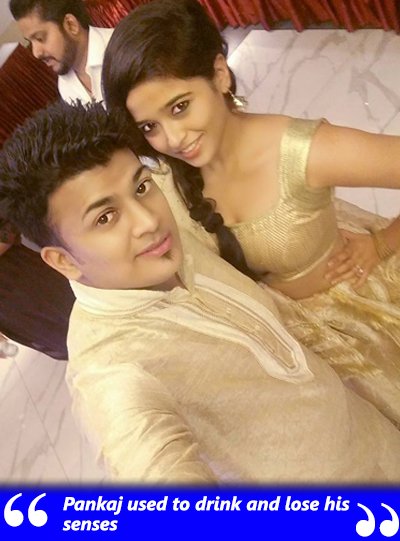 Any particular reason for disliking Pankaj?
He was jobless. And, I had even seen him hitting Arpita. Who would want his/her sister to get married to such a guy? He was so aggressive. He used to drink and lose his senses.

Did your family know about Arpita's affair with Pankaj?
Yes, but the family didn't like him.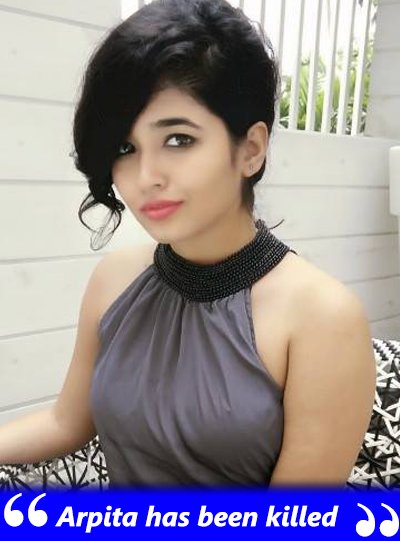 You too never liked Pankaj. Did you ever make your sister sit down and explained it to her that Pankaj was not the right guy?
Of course, I did. Her friends are telling me that she wanted to end her relationship with Pankaj, but he was still latkofying her.

Have you seen the Facebook chat which amply suggests that the group (Pankaj, Amit & Co) had plans to meet on Sunday?
Yes, but I think the police are not going by that.

What is your gut feeling about what must have happened to Arpita?
(Her voice rising in anger) Gut feeling? I know for a fact that she was killed.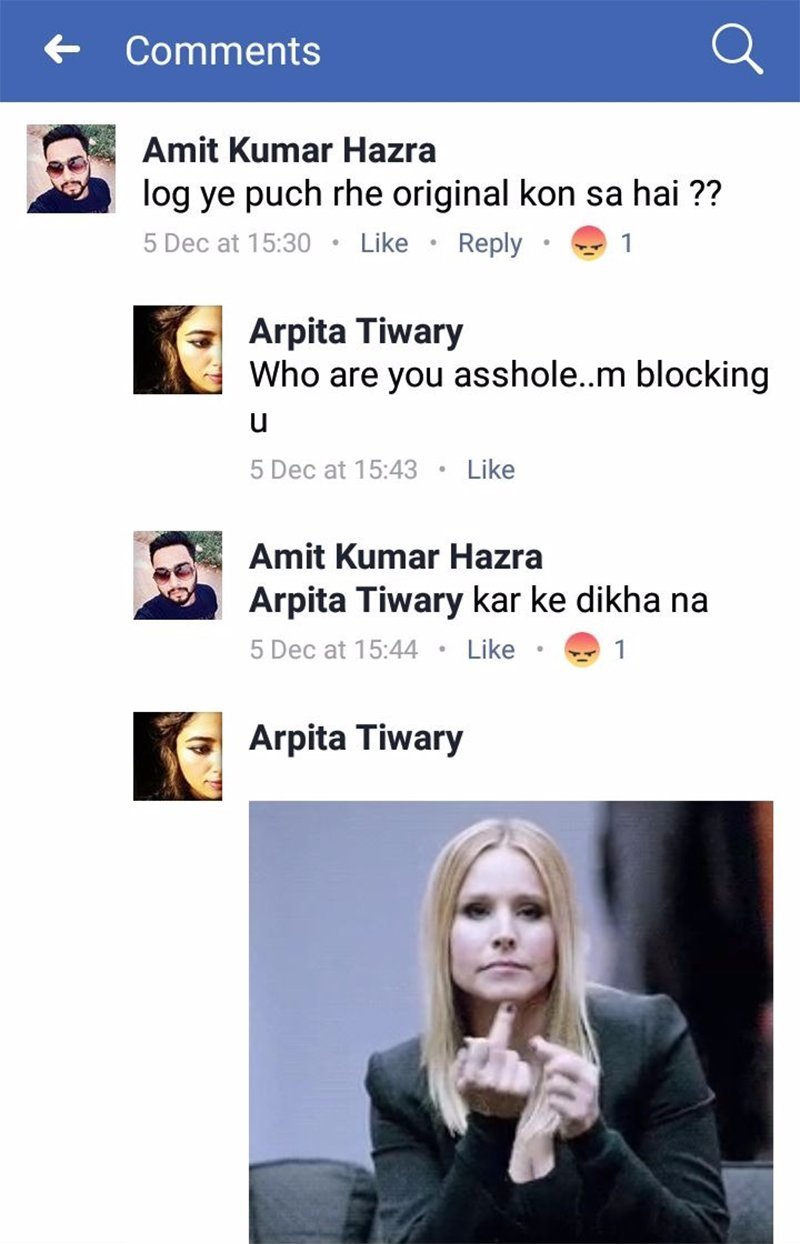 Arpita Tiwari's Facebook Post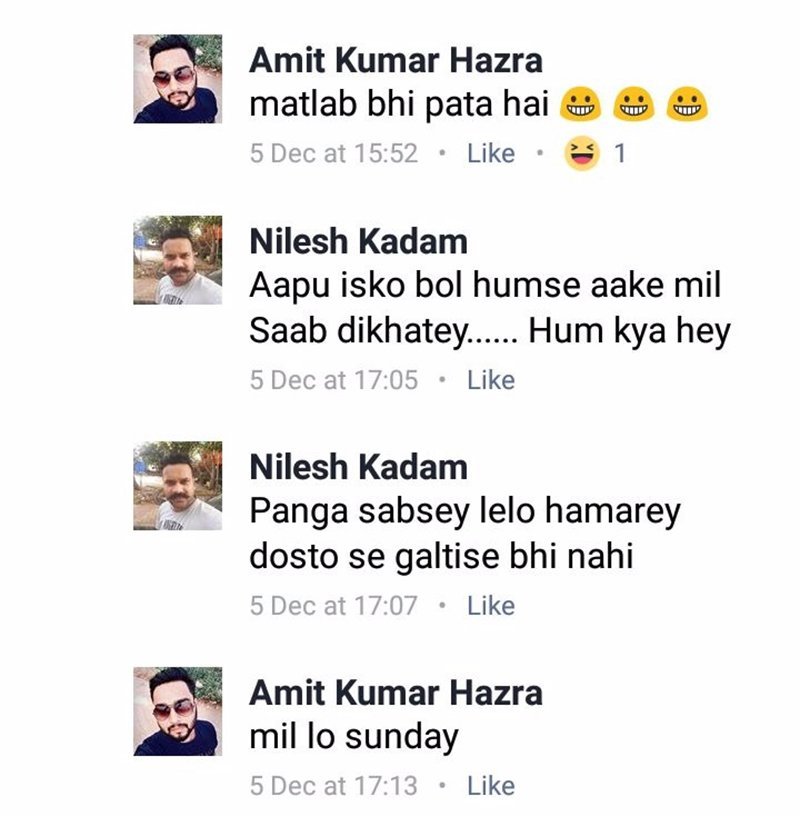 Arpita Tiwari Being Threatened On Facebook

And the crime scene was the bathroom, right?
Absolutely. If you see the bathroom, you will instantly agree with me. The window was exactly the way it was before the incident with shampoo bottles arranged neatly. Also, the pot is at a distance from the window, making it nearly impossible for anyone to slip out of that decently heighted window.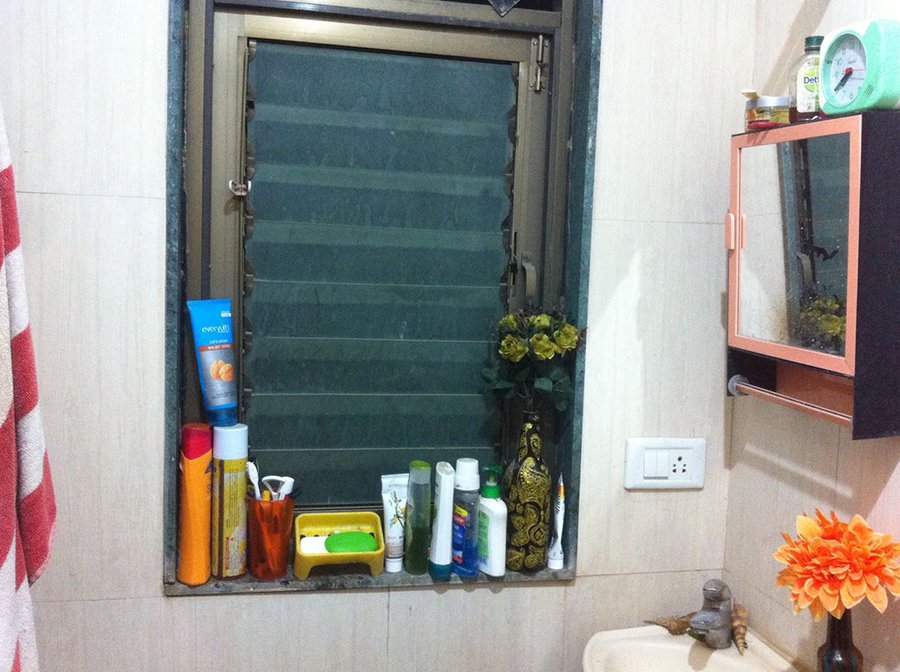 The Bathroom From Where Arpita Tiwary Allegedly Jumped

There were 5 guys- Pankaj, Amit, Sarman, Manish & Krishna (servant)- there and they definitely know something which they are not telling--- or then, they have done it together. They were staying there, how can they say they don't know what happened?

You believe there was a sexual assault?
Yes.

We are waiting for a few reports including the visceral one. We shall soon have more findings. We expect the truth to prevail.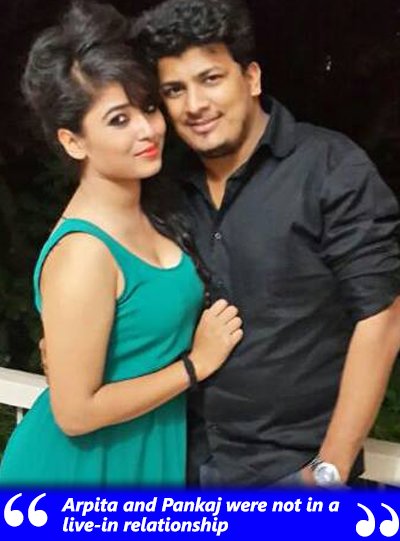 Was Arpita living-in with Pankaj?
They used to go out together. But no, she was not living-in with him. She stayed in her own house in Mira Road.


Image Source: facebook/arpitatiwari & facebook/pnkjjadhav