Sonam Kapoor: I Am Very Nervous To Go Up The Stage To Receive The National Award
In an exclusive interview, with SpotboyE.com Sonam Kapoor reveals her last-minute jitters as well as her outfit pick just as she heads out to receive the National Award for Neerja, which won her a Special Mention from the jury and also bagged the Best Feature Film trophy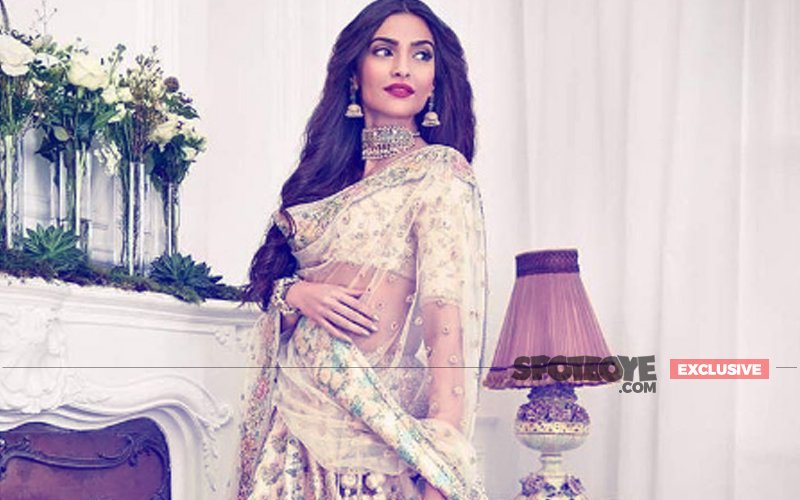 How were the rehearsals for the National Awards?
The rehearsals were fantastic and I was so happy to be there and now the big day is here and I am very happy because my parents will be there to see me accept the National Award.

I heard your parents will be there any time now?
Yes, I am already in Delhi and they will be joining me at the ceremony and all three of us will be leaving together.

Are you feeling nervous for the big moment?
I was so nervous yesterday (Laughs) But I am very happy and excited today.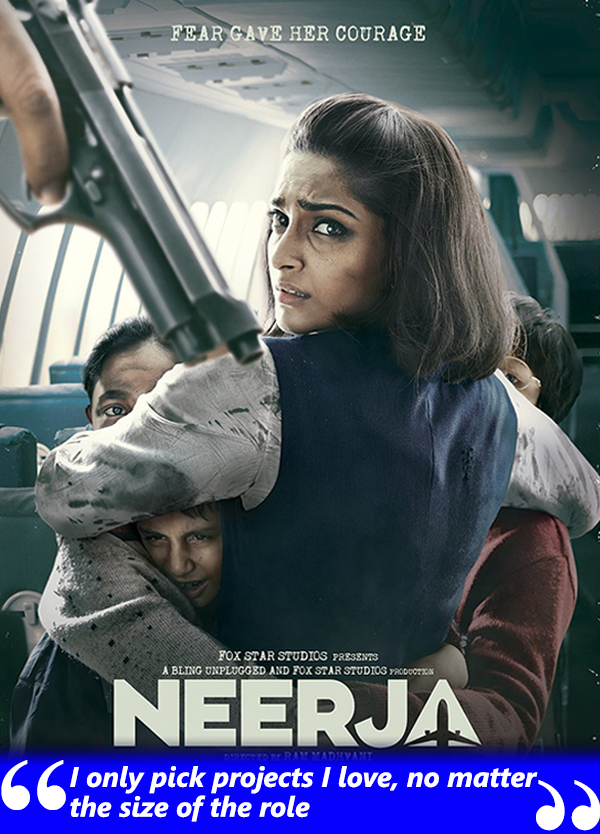 Image Source: twitter/sonamakapoor

Did you expect to win the National award, you had won many awards last year?
There were no expectations, honestly. SpotboyE.com gave me the SpotboyE Salaam, that was very exciting as well.

You looked very surprised in the picture you posted with Akshay Kumar...
Yeah, honestly I was really surprised.

Did your parents or Harsh give you a special gift after the win?
No, no. For me being part of a film like Neerja was gift enough and if I get better work after this will be enough for me. And my parents, they are my gift. They have always been supportive and positive.

What was the best compliment you received about the win?
The biggest compliment came from my father, he told me, 'You won because you deserved it'. I was questioning myself whether I deserved it. And then Amitabh Bachchan, Amitji, was the first to message me congratulations. He too told me that I deserved it. And obviously, Shabani ji and Anupam uncle, all these industry stalwarts, messaged me and called me. Vidya, Rani, all these people I admire and look upto, all their compliments meant the world. My directors, Rakyesh Omprakash Mehra, Sanjay Leela Bhansali, they all called me. I didn't know that so many people would be happy for me. All of them being happy for me is the biggest compliment.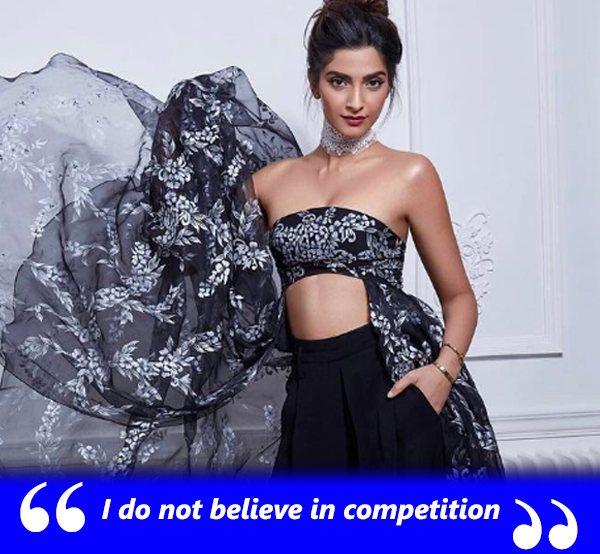 Image Source: instagram/sonamkapoor

Are Harsh and Rhea not coming to see you receive the award?
No, only two passes per person (Laughs).

Does the National Award increase your responsibility to pick meatier roles and not just do a film, because as a favour to a friend etc?
I have never done that. I only pick projects I love, no matter the size of the role. Be it a small role in a film like Bhaag Milkha Bhaag or a role like Neerja. Winning all these awards is just a validation that I am making the correct choices.

Do you make the choices on your own or does your dad Anil Kapoor or your sister Rhea weigh in?
I make them on my own. I take a lot of advice from my father because he has been in the industry for so long and he is a very wise man. Otherwise nobody interferes at all.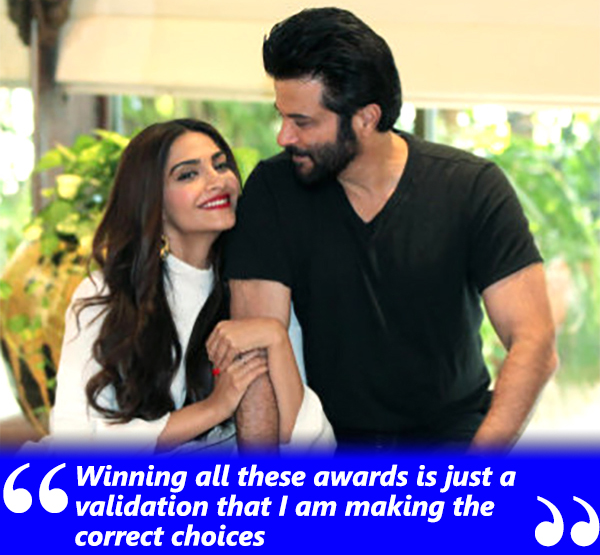 Image Source: india

You have been on that stage before, you accepted an award on your father's behalf. Do you have any memories of that moment?
My father's first production Gandhi My Father won the National Award and he was very, very, proud of it. Unfortunately, he could not make it because he was in South Africa shooting for a film. Now, it is a matter of great pride that his daughter is on the same stage, winning the award on her own accord.

The competition was especially tough last year with Taapsee Pannu in Pink and Alia Bhatt in Udta Punjab and you trumped them all...
I do not believe in competition, I believe that everyone should get the recognition they deserve.

Big question, what will you be wearing for the occasion?
I am wearing a saree that Anamika (Anamika Khanna) has made for me. It's green, my favourite colour.


Thumbnail Image Source: instagram/sabyasachiofficial