Sonam UNPLUGGED On Menstrual Hygiene, Growing-Up Years, Ridiculous Beliefs, Akshay, Ranbir...
In a frank interview, Sonam Kapoor talks periods, myths, evolution of Akshay Kumar and her reunion with Ranbir Kapoor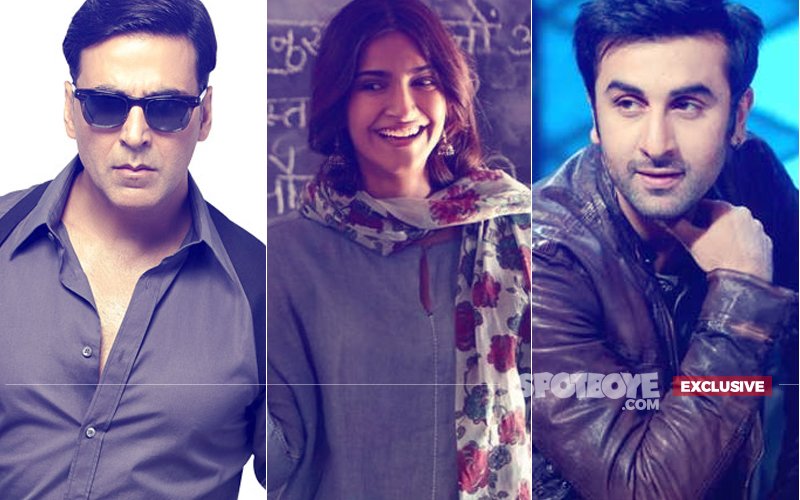 Sonam Kapoor is racing ahead in her career. Things have looked extremely bright for her after her fantastic performance in Neerja. The actress is currently shooting Ek Ladki Ko Dekha To Aisa Laga in Punjab. It is unlikely that she will be in Mumbai before Feb 9- the date set for her next film Pad Man to hit theatres.

SpotboyE.com spoke to Sonam over the phone, this morning.

Excerpts from the conversation:

How Did Pad Man happen to you?
I was offered this film 2 months after Neerja released. Balki (Pad Man director and co-producer) sir called me when I was in the US. He said that he would email a script to me if I was interested. I read the script and loved it. i loved the concept, the story is extremely compelling. Balki has written it very beautifully, it's entertaining to the core with immense depth.

Working with Balki sir has been a joy. He is a very pure man, he wants to make films which should say something, say, send out some message. Plus, he has a great knack of making different films. I wanted to work with him since a long time.

Considering Pad Man's subject of sanitary pads, did you take long to say 'yes' to it?
Not at all. I was never apprehensive of doing Pad Man.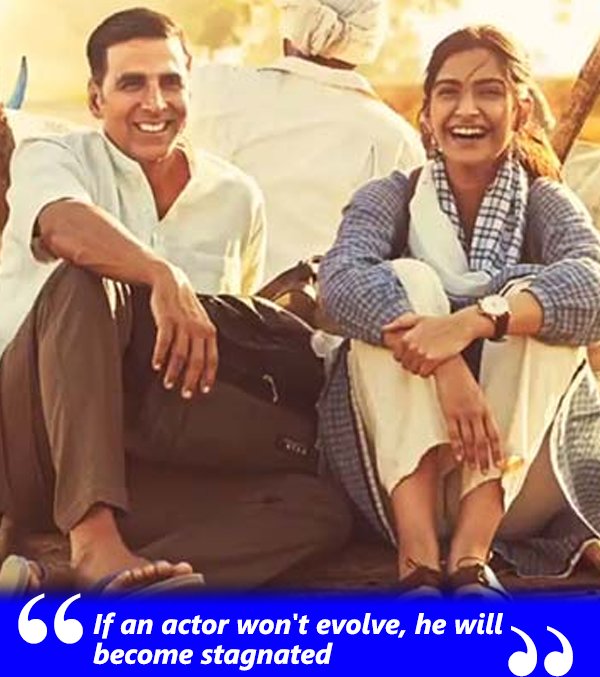 How was it working with Akshay Kumar?
He is such a talented and hardworking actor. What is more important is how beautifully he has evolved with time. if you don't evolve, you will become stagnated.

Co-producer of Padman--- KriArj Entertainment--- Prernaa Arora and Arjun N Kapoor?
Absolutely wonderful.

Since the subject of Pad Man is a woman-centric one, did you offer inputs or was it the script all the way?
A film is always a collaboration. But the entire information came from Balki sir and Muruganantham (on whose life the film is based). A lot of research has been done and a lot of energy has been spent in putting this film together, and trust me, not even for a minute you will lose interest while viewing it.

You took a small break after Neerja...
Yes I did, but that's not the reason why you will see me on screen (in Pad Man) after 2 years. Actually, I had signed quite a few of my upcoming films earlier- it is just that they all are releasing this year.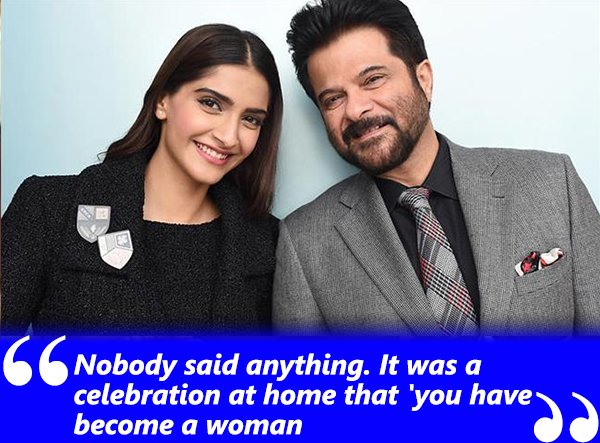 Over to the subject of sanitary pads and those ridiculous myths associated with it...
Don't even ask. Instead of progressing, we are regressing. We are living in very bad times.

Film celebs and those from other spheres of life are talking so much of nonsense on social media.

Only Aamir Khan, Akshay Kumar, Twinkle Khanna, Balki sir, Soorajji (Barjatya), Shashank (Ghosh) and few others sound sensible. These people look at the society and particularly women in such a liberal way.

Why are we regressing? How do you deal with this bane, say when you are trolled?
We were always regressive, it's just that now it's showing and multiplying, woh kya hai na ek platform mil gaya hai to show your emotions. Pehle logon mein sharam hoti thi ki main aisa behave nahin karunga, main aisa nahin bolunga--- leking aaj? Aaj toh people are getting into big fights over trivial matters.

I know you since a long time and I know that you have been a very progressive thinker. How do you deal with the situation when a story written by you meets with a negative response?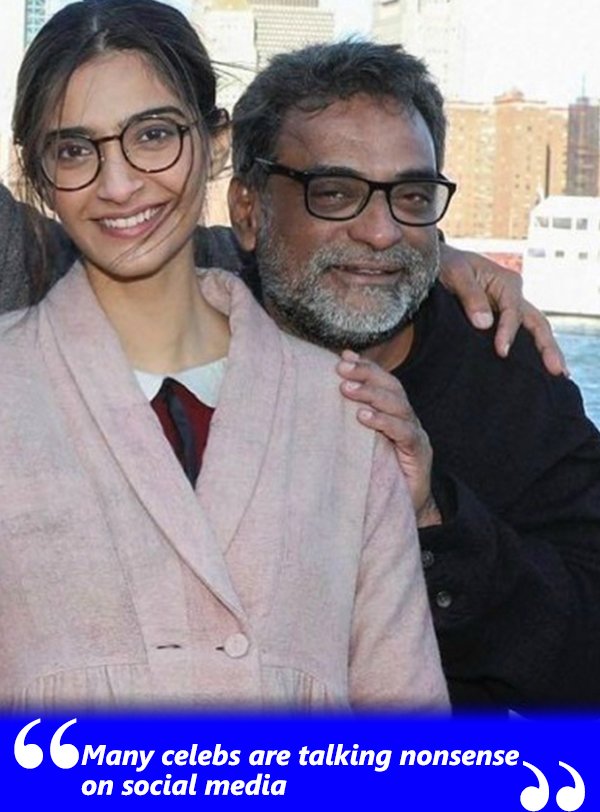 Honestly, I haven't got trolled yet. I am not as famous as you..
That doesn't answer my question.

Ok, here goes: I have always written without any fear. And, I have written a story only if it is true.
And what about an opinion column?

That's only if it's backed with conviction...
Hmmm...

So, back to the sanitary pads. How was it at your place in your growing up years?
In my house, everything is too progressive. Kisine kuch nahin bola. It was a celebration that you have become a woman.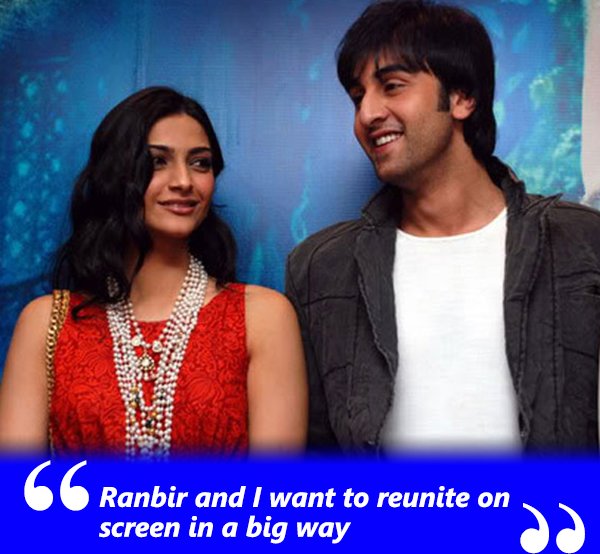 Akshay Kumar made a statement at the Zee Cine Awards few days ago, that 82 per cent women in India don't use sanitary pads...
Damn scary, that number. Consider our population of 1.6 billion, say if we consider that roughly 50 per cent of that is women, imagine the number of women who are deprived of menstrual hygiene!

And these women use sawdust, ash, and dirty blouses during periods. Those blouses are not even washed...

No soaps for them...
Soaps? No water for them! If at all they get water, it's naale ka pani. And then, many of them die due to serious infections caused by menstrual unhygiene.

Your take on the way they are treated during their menstrual cycles?
Ridiculous. Many of them are not even allowed in the house, leave aside kitchen. Tell me, how do they go to the toilet?

Plus jo sadiyoon se chalta aa raha hai, there is no objection raised against that.

This is where Pad Man comes in (pauses).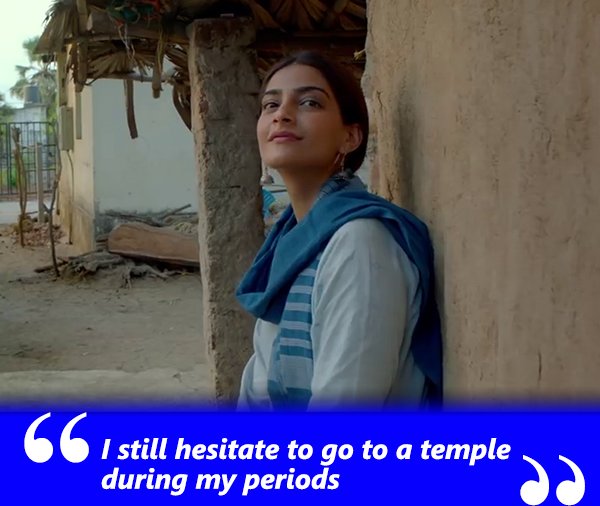 Go on...
I am so educated but till now if have to go to a temple during my periods, I hesitate. I rethink: Kya main kuch galat kar rahi hoon?

Moreover, during their periods, women tend to become mentally weak. Our society has induced so many demons in their head.

We treat women in periods as if they are untouchables. Uff, if there were no periods, there would have been no children- and nobody would have existed.

And we all want children, see the irony!
Yeah.

Let's talk about your other forthcoming films...
Actually I had signed all of them long back- be it the Sanjjay Dutt biopic/ Vierre De Wedding/ Ek Ladki Ko Dekha Toh Aisa Laga- but incidentally all of them are releasing this year.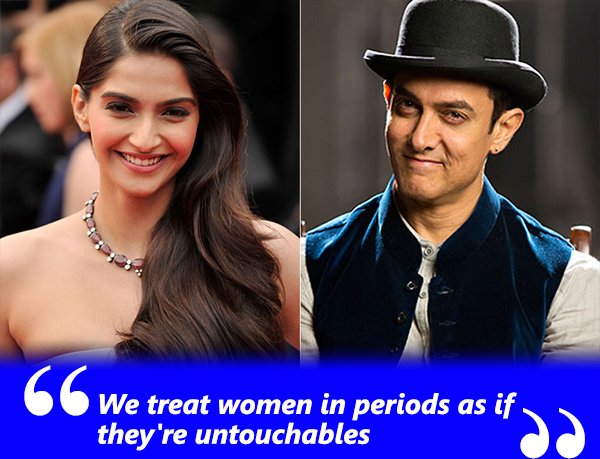 You are working with Ranbir Kapoor (in the Sanjay Dutt biopic) after 11 years. You'll debuted together in 2007 in Bhansali's Saawariya...
It is amazing. Ranbir and I work very well together. Both of us have a certain way of working; we both do films which centre around us- and maybe that's why we haven't done much work together. But we have planned to look for something where we both can reunite on screen in a big way.

In the Sanjay Dutt biopic, I have a beautiful role that takes the story ahead, that's all I can say about it at this point of time as I have signed a NDA (Non-Disclosure Agreement) with VVC (Vidhu Vinod Chopra) and Raju Hirani. Let me add that Hirani sir is making a brilliant film.

Vierre De wedding is a tale of four modern women, extremely gripping story.

And then, I have Ek Ladki Ko Dekha Toh Aisa Laga (ELKDTAL. Again VVC and again NDA!

Intimidated sharing screen space with your dad (Anil Kapoor) in ELKDTAL?
Not at all, he is a very sweet man.



Image Source: Instagram/ sonamkapoor/aamirkhan