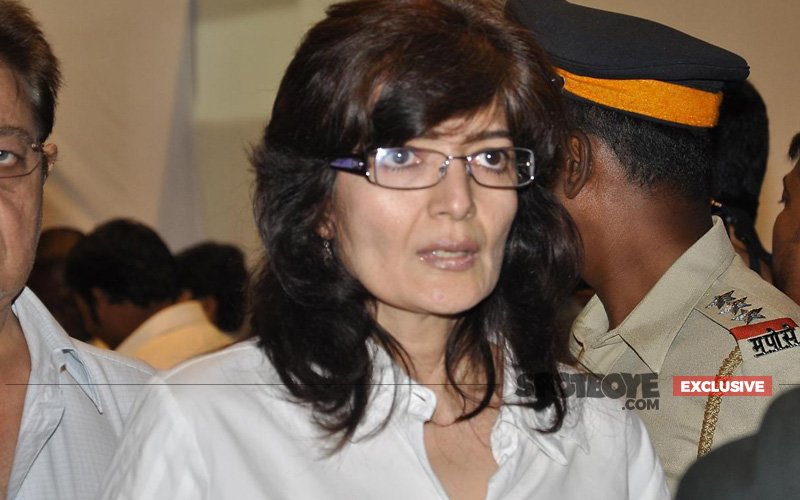 SpotboyE.com told you yesterday how yesteryear actress
Sonu Walia is being bombarded with sex videos
on her mobile phone by an unidentified man who calls him her fan! We got in touch with the actress to know more details about the case.
We were the first to report about this unfortunate incident last night would you like to add something to it?

It's very hard to believe that it's happened to me because earlier when the messages came, I thought it's just another fan. It started with hi, hello and then it went on to jokes, but when it got a little too much I fired him. I categorically told him to stop sending me messages. He ceased for sometime but then out of the blue I got this dirty video and I was shocked. It was ridiculous and that's when I thought I need to put my foot down and do something about it. He is a dirty man.
Messages too had slowly got dirtier after the hi, hello stuff...

Yes.
Who is this person?

I don't want to talk about it as it's under investigation and the police has asked me not to talk about it. All I know is that he is from Pune. I'll let the police do their work. I am just too shocked at the moment. I can't believe someone has the guts to do something like this in today's day and age. I am grateful to God that I have a voice and I can talk to people. What about the ones who don't talk, they feel they are helpless and have to put up with it? That's something no woman should go though. Anyway, I decided to cone out on this and fight for my dignity.
Did you ever speak to him over the phone?

No, never! It was only text, and then of course the obscene video.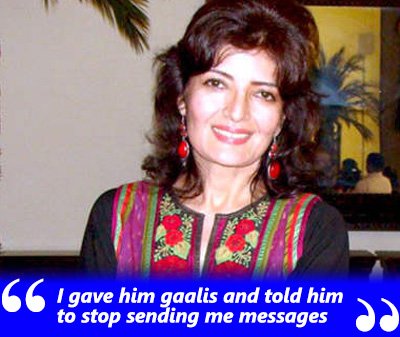 Im
age Source: punjabigram
Did the Pune guy identify himself as your fan?
That's what I assumed initially. But when it started getting obscene and dirty, I also gave him gaalis and told him to stop it. But obviously it wasn't enough, that's why he had the guts to send me the video.
How long has this been going on?

Past 10 months! But it was not dirty initially because of which I didn't suspect it. But past 5 months it got dirty. He used to send a message in 15 days, then disappear and then another message. When I said I don't appreciate this, he would send nice messages which confused me. That's what happens. These people play games when they have dirty minds and ulterior motives, they don't get on with it initially so that you don't suspect them.
Did your family advise you to file a complaint, or was it your decision?

It was a collective decision. I would give my brother-in-law the credit for this as he suggested we file a complaint about it. Frankly, I didn't want him to know. I wasn't going to be open about this initially. He just heard me while I was telling my mother about it. How do you tell these things to your elders? You can tell your mother and father but not everyone.
What about your husband's reaction?

He is no more...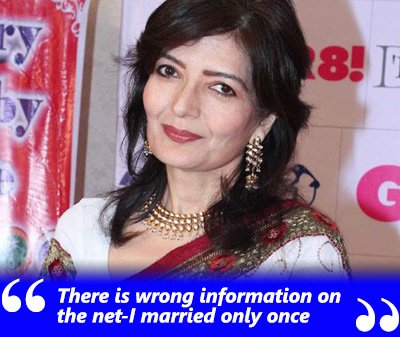 Image Source: bharatstudent

I am sorry, but didn't you remarry? There is news on the internet that your first husband was Surya Singh and then you married Pratap Singh?
There's an error on the net. My husband's name was Pratap Singh and he added Surya later. People got confused about it. I haven't bothered to clarify anything on that front. I married just once.
Internet also says you have a daughter. People want to know about you, you're a recognized star of your time, why don't you clarify?

That's kind of you but there is a lot of wrong information about me on the internet. I am not going to talk about my life at this moment, or give any clarifications about it. Let me be silent on that.
We hope the offender is put behind bars...

I hope so too.

Thumbnail Image Source: chiloka