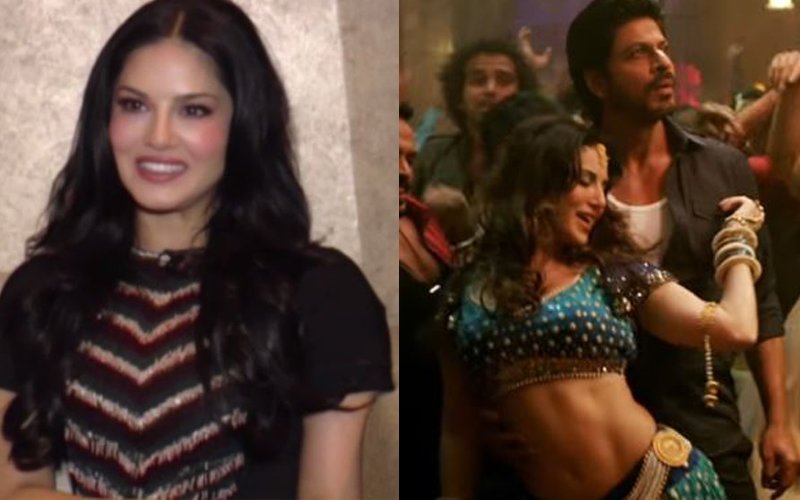 Your browser does not support the video tag.
The makers of Raees dropped the much-hyped number Laila Main Laila yesterday and Sunny Leone's sizzling act in the song managed to live up to the expectations. In an interview, Sunny opened up about the experience of shooting for the song and her equation with Shah Rukh Khan.

The song Laila Main Laila From Raees is slowly climbing the popularity charts. What's the feedback you have been getting?
I am very excited. It's a huge opportunity. I am thankful to Shah Rukh Khan for approaching me for the number. It wasn't even a question if I would say yes or no. The song is an iconic and loved by millions.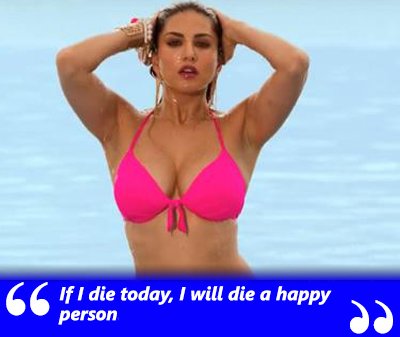 What was your initial reaction when you received an offer to perform Laila Main Laila?
I was in disbelief because I couldn't believe that the makers called me. In all seriousness, my expectations in life are not very high, but an opportunity like this was a dream come true.

How did you react when Shah Rukh Khan's wife, Gauri Khan, showered compliments on you after she saw the song?
I had met Mrs Khan during Diwali and remember asking SRK and her about what they think of the song. Shah Rukh instantly said that he loved it and she too appreciated it. It was a big compliment for me because when a woman compliments you, you take it in a different way because she is also seeing it from the outside. I was very happy that she said something so nice.

What's your take on the trailer of Raees?
I loved the trailer and am looking forward to watching this film. When I was talking to Daniel (Weber, her husband) about Raees's trailer, he said that the buzz and the interest level for the film is very high. He (Daniel) doesn't understand Hindi but he too loved the trailer, which is a good thing.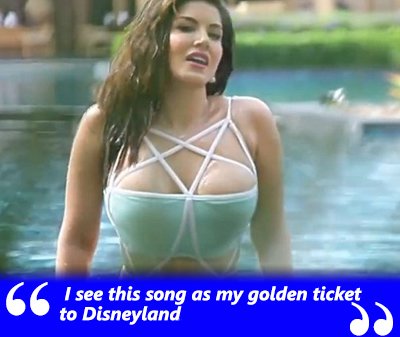 Your song is full of energy and is pretty infectious. How did you manage to bring in so much energy to the song?
I see this song as my golden ticket to Disneyland. So I made sure I give this song as much as I could not only for the film, Shah Rukh, Excel (Entertainment) or the story, but because it was the most moment for me and I wanted to give it my all.

How was the experience of working with Shah Rukh Khan?
It was an amazing experience. I had him on a pedestal, but when I worked and spoke to him, he went above that. When you meet them in person; you understand why are they at a certain level.

Are you happy with the way your career has shaped up in 2016?
2016 has been full of ups and downs. But that's life. However, this year was special because (finally) my brother got married. Since the time I came to India, I harboured the guilt of not being able to support my brother emotionally since our parents are no more. But when he met his now wife last year during Diwali, it was nice to know that he has found someone. The wedding was a small one in America. I love India but somehow didn't want a big, fat Indian wedding because I wanted to do things my way.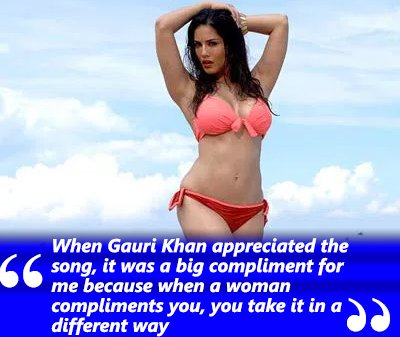 In the future, can we expect you paired opposite Shah Rukh Khan in a romantic film?
Of course. Any actor would love such an opportunity. At the moment I am elated that I got to do a song with him. If I die today, I will die a happy person.

Here Is Sunny Leone As Laila In Raees: