Sushant Singh Rajput On His Passionate Kiss With Kriti Sanon, Break-Up With Ankita Lokhande, 'Arrogance', Paani & Raabta
The M S Dhoni: The Untold Story star is excited about Raabta which releases on Friday, June 9. In a very frank and forthright manner, Sushant minced no words in tackling our questions when we caught up with him a few days ago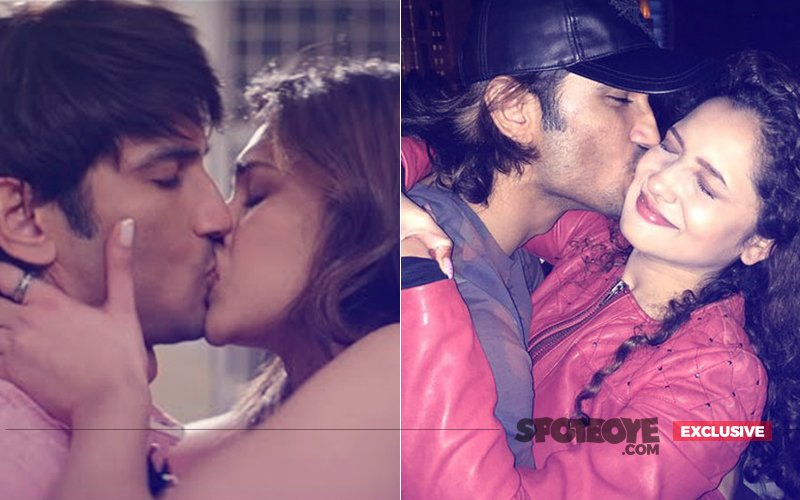 Sushant Singh Rajput
's Raabta is up for release. It's his next after M S Dhoni: The Untold Story, and hence it's an acid test for him. However, Sushant is not thinking much about it. He is confident and knows what it takes to have a long innings in Bollywood.
SpotboyE.com met up with the rising star over hot cups of coffee, and he was in a very talkative mood. Read on to believe that.
Excerpts from the interview:

Let's hear it from scratch. How did it all begin for you?

I am the youngest in my family. I have 4 sisters. I was pampered a lot. But when I went out, I was never given the same attention. And I didn't know how to deal with it.

Interesting, go on...

I became very quiet and shy in life. I wondered what I should do for people to acknowledge me. Someone suggested that I should become an engineer. And then suddenly one day, I lost my mom.

Cardiac arrest?

No, brain haemorrhage

Big setback...

Certainly, and I became quieter.

Any anger started developing in you?

Not anger, but it was just a survival mechanism to get some psychological security.
And then?

I started focussing on academics again.
And then, I joined Shiamak Dawar's classes alongside. I started performing on stage. Suddenly, one day, Shiamaik came up tom me and said: You are not a very good dancer but you must try theatre. I went ahead to join Barry John.
Today, I think like a dancer when I act. I can make sense of things through only rythm.
Dancing in the background and acting on stage made me realise that this is the place I should stay in. It was being someone and being understood.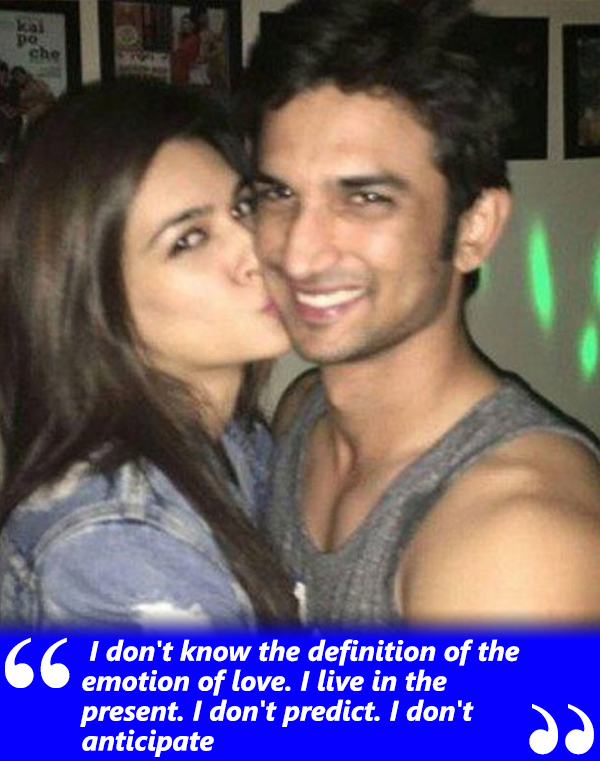 Resistance from friends and relatives? Did anybody say 'kya bewakoofi kar rahe ho'?

(Smiles) Well, they were concerned no doubt. But I had thrown the chabi into the sea. In my head, I was a superstar. So, I sat and taked to them. I explained to them the happiness that I will experience if and when I am acknowledged and consequently have money. Finally, they understood my passion (heaves a sigh of relief.

Do you feel validated today?

Validation happened long ago. This, is in fact, what I want to gently tell all those who think that I should go mad by now. I was validated soon after I did Pavitra Rista on TV.

What happened after Pavitra Rishta?

Earlier I was an introvert, and I told you about that. As I said, I was looking for acknowledgment. But all said and done, nobody knew me. Pavitra Rista changed my life. I was walking on the roads and everybody knew me. It was a big high, it was an exhilarting feeling.

That could have gone into your head. Also, you were praised a lot in your debut film Kai Po Che...

When I act, I forget eveything. So, there was no way that could have happened. So, at the end of the day, that in turn helped me to get used to the adulation i was getting.

And then came Detective Byomkesh Bakshy...

But wait, I quit Pavitra Rishta after doing it for 2 years.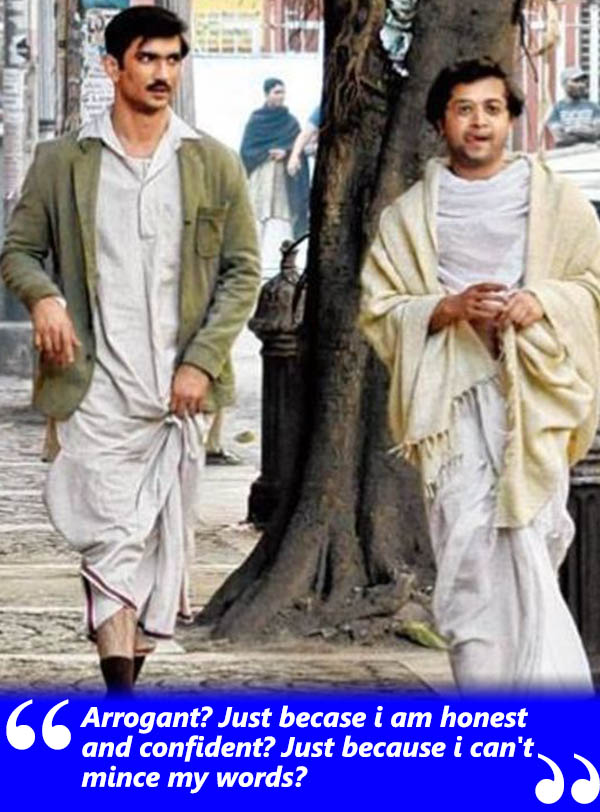 Why?

I was doing the same thing again and again. Everybody told me that I should not be impulsive as it is the No. 1 show. I was told that most actors except Shah Rukh Khan have not had a smooth transition from films to TV. But I listened to my heart.
Then, I decided to lose some weight. I invested money as I wanted to better the craft. Those were the days when I was sharing a single room-kitchen with 6 boys.I was very excited and optimistic of chasing my dream.

Coming back to Detective Byomkesh Bakshy, it didn't do well...

That's right. It didn't make money. Some people found it not entertaining, while some said it was not engaging. Still, nobody said that I had disappoointed in the film.
Okay so coming to your question about Detective Byomkesh Bakshy, I was disappointed for the first 3 days that it had flopped. But I was fine on the following Monday.
Disappointments happen. I invested nearly a year in Paani and it didn't happen. After Detective Byomkesh Bakshy failed, nothing happened for me for nearly one-and-half year.

You said 'No' to Gattu's (Abhishek Kapoor) film because of Paani...

Yes, in fact, I said 'No' to 12 films because of Paani. Of those 12, I wanted to do 5.

Which were those five?

(Smiles) I don't want to name them (pauses). The story of Paani was very good and it should have been told, it was not just about water or Romeo-Juliet. I won't say that i regret those 10 months of the time I spent on Paani; I learnt a lot from Shekhar Kapur.

What did you do when Shekhar Kapur told you for the first time that Paani was not happening?

(Smiles) I slept for 3 days.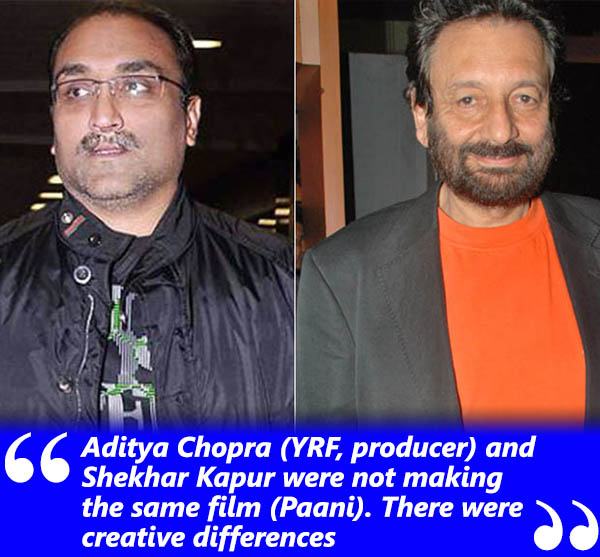 What reason did Shekhar Kapur give you for Paani not going on floors?

There was a conflct. Aditya Chopra (YRF, producer) and
Shekhar Kapur
were not making the same film. There were creative differences. If it was a 50-crore film maybe someone would have gone ahead with it, but it was a 100-crore film. Why would anybody invest in someone who did not guarantee the ringing of cash registers then?

And then came M S Dhoni: The Untold Story that not only set the cash registers ringing but also changed your life?

Yes, but believe me I said 'No' to 2 films which I was offered soon after M S Dhoni: The Untold Story. And i declined them because I felt that I was asked t play characters which had nothing that I couldn't do in them. So, there was no motivation, no excitement for me to take them up.
So, of course I didn't earn a penny in those when I could have upped my fee by milions for them.
This again tells me something about myself: I am not running after money.
So, till now after M S Dhoni: The Untold Story, there has been no change in income. In fact, there has been a loss as I refused those 2 films.
Lekin phir bhi, people say that I have become starry and arrogant.

Hmmm...

I remember I didn't do a YRF film even before Shuddh Desi romance (again produced by YRF) happened to me. I told Adi (Aditya Chopra) after the narration that 'I didn't get it but I was too seduced to say yes as it is a Yash Raj project'. And when I didn't do the film, he appreciated my honesty and offered me Shuddh Desi Romance two months after that.
If I had refused a YRF film today saying that I am not doing it because 'I am not getting it', it would have been misconstrued as arrogance.

So why is it being said that you are starry and arrogant?

People see things in the way they want to see. Arrogant? Just becase i am honest and confident? Just because i can't mince my words? If I don't know, I say that I don't know.
Going over to the press conference where it was felt that I was arrogant in saying' 'I dion't know' (the conference where he was asked to talk about Kulbhushan Jadhav), I wouldn't have spoken on nepotism too if I had no knowledge about the subject.

Your views on nepotism?

Nepotism exists evetyehere, but it just makes me strive better. The problem happens if you stop talent from coming in; the industry would collapse then.
But nepotism does stop talent from coming in. Places are occupied by undeserving candidates...
Which is why I am making a website that would bridge the aspiring actors and the filmmakers who are waiting for dates from stars.
What's the name of that website?

Not decided, but it could be ignoreddecibels.com. It would also bring the filmmakers closer to the writers.
You feel for the writers. What's your opinion about the recent Kangana Ranaut-Apoorva Asrani controversy?

I read about it. If it is true, it is rather unfortunate. I am a theatre person and for me, a writer is very important.
Have you worked with actors who interfere in the writing?

I have been lucky to have worked with stars who only add to the scenes, like Rajkummar Rao for one (in Kai Po Che).
Expectations are high and all eyes are on you in Raabta, because your last film M S Dhoni: The Untold Story was a big hit...

There is a growth in my performance. I don't know what will happen to the film, it would be impossible to predict its box-office fate. But one thing is certain- nobody will question my sincerity and conviction.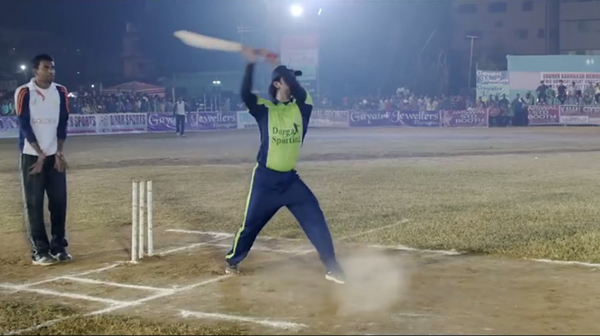 Sushant Singh Rajput In A Still From M S Dhoni : The Untold Story

Your chemistry with Kriti Sanon is the talk of the town. Sach kya hai? Publicity or pyaar?

It would be most wrong if we would have engineered such a thing. I, in particular, would be highly embarrased if people come to watch my film for my manufactured chemistry with the film's leading lady.
But yes, ther is a certain real chemistry which exists betwen us from Day 1. We have clicked beautifully to improvise on scenes. We have a very special friendship going today. But we are not dating each other.
Maybe tomorrow?
I don't know the definition of the emotion of love. I live in the present. I don't predict. I don't anticipate.

Your passionate kiss with Kriti in Raabta...

I am an actor with no inhibitions. Please see Shuddh Desi Romance.


Raabta has seen Pritam walking out from it...

He is within his rights if he is not comfortable in sharing the credits. It's his call.
Moving away from Raabta. I get a feeling that you cannot handle the media easily, you get pretty flustered...
I was the only actor who was talking about his relationship.

Which reationship?

My last one (Read: With Ankita Lokhande)
I have answered on fairness creams and I can become patriotic talking about something (Read: Kulbhushan Jadhav), but i am not well informed on the latter. Is it better to talk after I know the subject deeply or is it better if I speak for just the heck of it? Mind you, it takes a lot to say 'No'. But yet, I am told that I MUST have an opinion. Strange.


I know that you are referring to the press conference where you were asked about Kulbhushan Jadhav. Maybe the way you said it was...

(Interrupts) Look, I can get away by being diplomatic. Give me the credit of being honest.
Now, let me tell you that I have met several journos after that press conference. None of them asked me my opinion on that subject. If my opinion was really relevant, wouldn't they have asked for it?


And the press conference where the Magadheera question was asked?

Again misconstrued as arrogance. The reporter who asked about Magadheera was quite far from me and it was just that I was hence speaking a bit loudly and animatedly.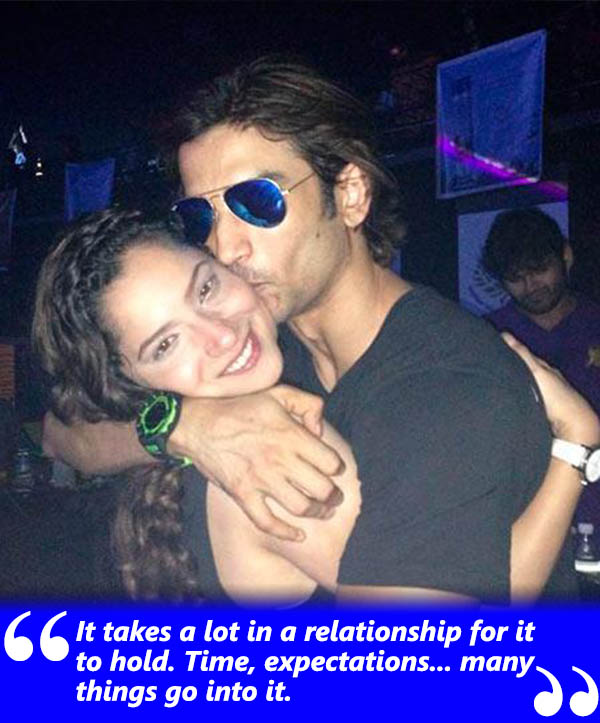 You said you are one actor who has spoken about his relationship. But you didn't reveal what went wrong in it?

It takes a lot in a relationship for it to hold. Time, expectations... many things go into it. And you get to know the reasons only after it stops to happen. Of course, it is unfortunate. 18 months have passed by but it would be better if I do not elaborate on this as it involves someone who would be affected and I have not taken her permission to speak about it

Are you both in touch?

No, we are not in touch. But there is no angst, no animosity.
Image Source: anushkasdiaries, Sajatya, Dekh Aise, Quora,youtube/maddockfilms & wittyfeed