Sushant Singh Rajput, Shraddha Kapoor, Varun Sharma Discuss The Quirks Of Their Characters In Chhichhore- EXCLUSIVE
We bring you an exclusive conversation with the gang of Chhichhore where actors Sushant Singh Rajput, Shraddha Kapoor, Navin Polishetty, Saharsh Shukla, Tusshar Pandey and Varun Sharma discuss distinct qualities of their characters. It turned out to be a fun chat that you can't afford to miss!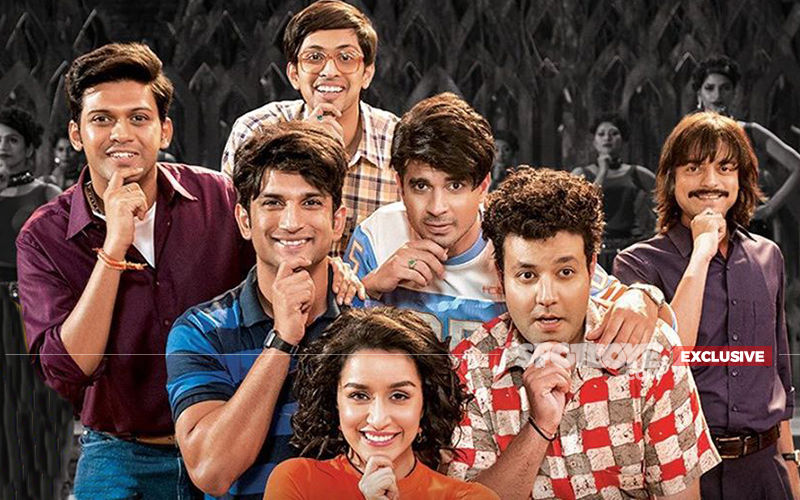 Nitesh Tiwari's Chhichhore has hit the big screens today. Before the film's release, we engaged in a fun conversation with star-cast of the film and director Nitesh Tiwari. Sushant Singh Rajput, Shraddha Kapoor, Navin Polishetty, Saharsh Shukla, Tusshar Pandey and Varun Sharma nailed it with their crazy replies to our crazier questions.
A close look at the trailer and you'd have noticed that their characters names are quite funky, SSR is Annirudh, Shraddha is Maya, Varun is Sexa, Navin is Acid, Saharsh is Bevda and Tusshar is called Mummy. With such unusual names, we were particularly keen to delve deeper into the nuances of their characters and one by one, they began explaining the quirks of their roles, that had us in splits.
In the order of their seating arrangements, we began with Navin Polishetty who plays Acid. Just like the name, he explained that his character is quite hot-headed and uses a lot of swear words while communicating. Next, Sushant Singh Rajput describing his character of Annirudh told us that his role includes vivid shades as he's a mix of both being curious and a bit kameena too. Agli baari thi Shraddha Kapoor ki and in her soft-spoken voice, she revealed that thanks to the Chhichhores, her Chhichhorapanti also comes to the forefront. Apart from that, she has a magnet inside her as all boys keep chasing her. WATCH VIDEO BELOW:

Next, it was Saharsh Shukla aka Bevda's turn. His character is self-explanatory, he stated and all of us burst out laughing. Tusshar Pandey who plays Mummy in the film revealed that just like the name, his character is extremely attached to his mom. You can call him a momma's boy as he seeks the advice of his mother in whatever work he does. Finally, Varun Sharma explained the quirks of his character Sexa. A desperate, cute haraami who smuggles adult magazines and stuff, so his gang calls him a resourceful guy.
Now that you have seen their characterization in the video above, it's time for you to
check out our fun segment where the star-cast braved our BOLD questions and spoke about adult films, alcohol, stalking
and much more.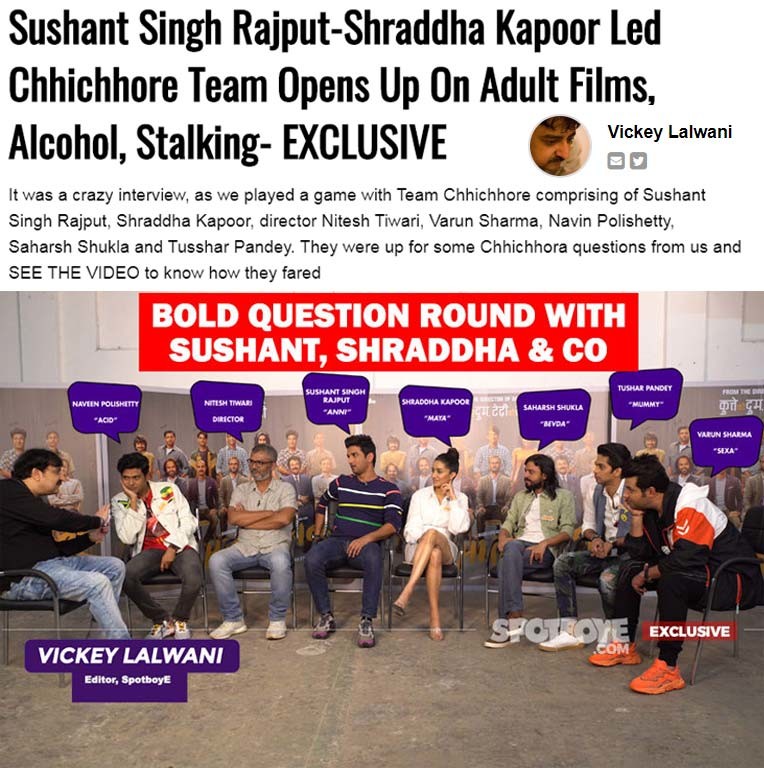 Even their director
Nitesh Tiwari didn't spare them as he began asking some hilarious questions to his gang and check out the video below
to see how they fared in his Q&A session.
Finally, here's a glimpse into what transpired when we got talking to the producer of the film,
Sajid Nadiadwala who very candidly discussed the movie amongst several other topics.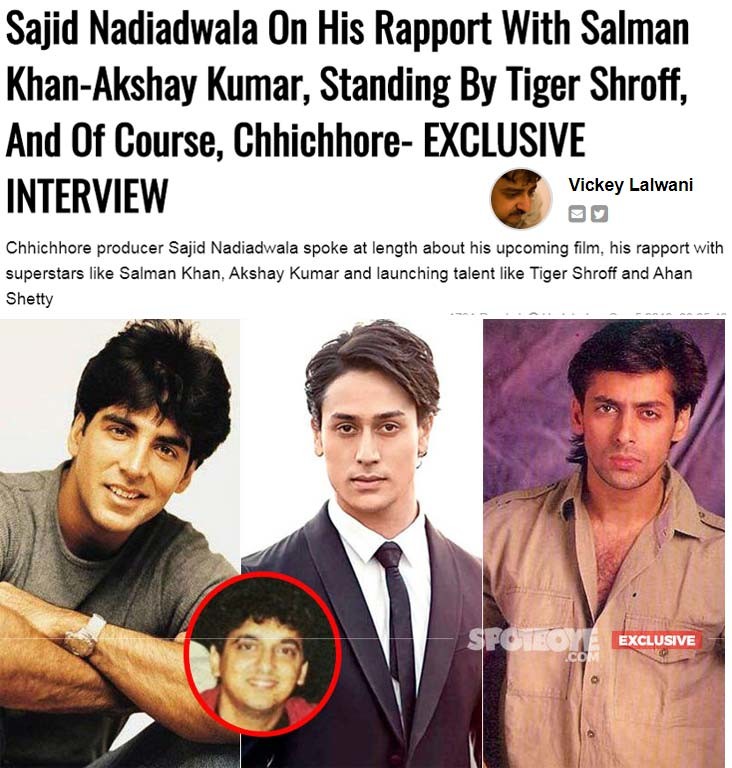 Speaking of Chhichhore, well, I loved the film and
rated it 4 stars
. In case, you have missed reading my review, I reproduce it for you right here.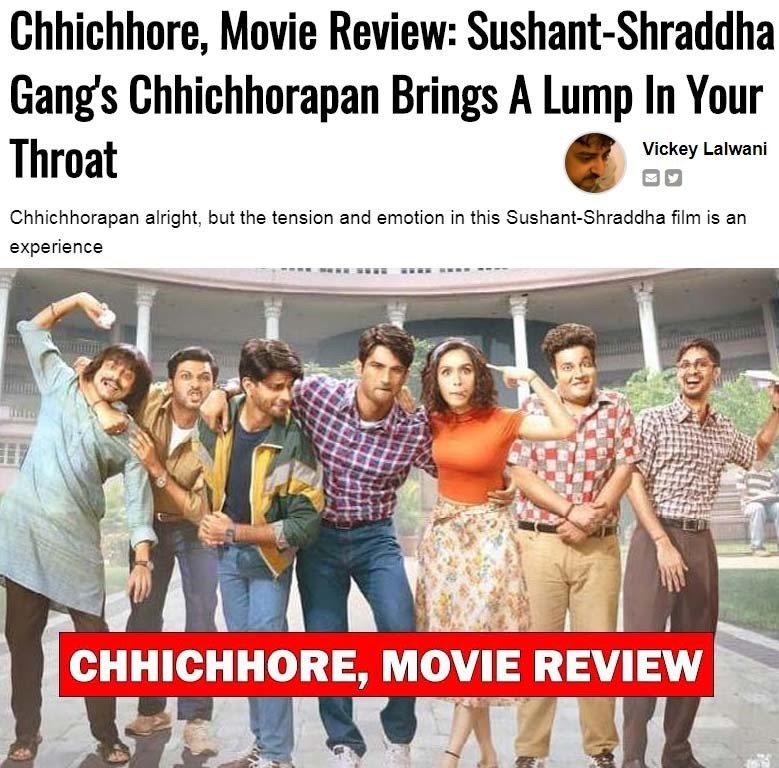 Image Source:- Instagram/shraddhakapoor