Swara Bhasker UNCENSORED On Her Break-Up With Himanshu Sharma, Deepika's JNU Visit, Fierce Opinions- EXCLUSIVE
Swara Bhasker is a strong lady and she doesn't hold back when it comes to putting forth her opinions. So, this was one FIRECRACKER of an interview as the actress addressed her views on politics, losing out films, her krantikaari vibe as a child and lots more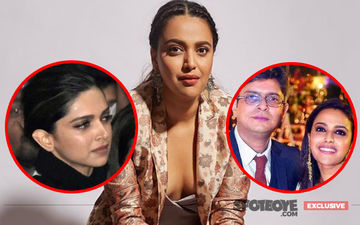 Swara Bhasker is a terrific performer which is evident through her films, and more than that, she's a brave and honest speaker who doesn't hold back when it comes to putting forth her opinions on social media or any forum.
So naturally, when I interviewed the actress, the end result was fabulous, with Swara shedding light on several topics including politics, lesser film offers, relationships and of course her 'krantikaari vibe'.
This interview was done a few days before Delhi went to elections.
Were you always like this, speaking your mind in school and college as well---and in turn, what did your parents tell you?
I think I tend to speak quite straightforwardly. Also, because my work (acting) involves so much of make-believe, pretence and lies--- that in real life, I have become this absolutely honest person.

Hmmm... so you miss that when you're in front of the camera…
Yeah, because you're obviously playing a role--- but I think a lot of the credit for the person I am today goes to my parents. Shayad maine apne pichle janam mein kuch sahi kiya hai that I got such wonderful Mom and Dad.

Elaborate...
My parents always encouraged me and my brother to speak our minds, ask questions. I have also been blessed with the kind of teachers I've had. My mom is a teacher as well. I have had a liberal arts education, so I have learnt to think rationally.

In college, I was part of a progressive theatre sort of tradition as well. I was in IPTTA, in JNU we had a unit. Then, I went to Delhi University and JNU. So, I think I come from a background where asking a question was not considered wrong, putting forth your opinion was not considered wrong and the whole idea was to have a healthy discussion. Just because something is your reality, doesn't mean it's everyone's reality.

Did you get into trouble anywhere before you came into movies for saying something very blunt?
I came to Mumbai right after I finished my MA exams. So nobody knew me and nobody cared. But I was always like this.

I remember in school, I used to question authority. One time, some teacher wrongfully complained about me and the Principal called me and I said 'I'm sorry but what she's saying is not true'. I was caught eating parathas on the terrace with some boy. So what was wrong with that? It was the lunch break.
I remember the apartment we lived in, had a separate lift for officers, because my dad was in the Armed Forces and a separate lift for the staff. I used to feel that it's wrong and unequal. I even penned a letter objecting to the discrimination and circulated it amongst all the families in question. I always had that little bit of Krantikaari vibe even as a child.
I hear, that you're probably going to campaign for AAP in Delhi?
No, that's not true. I think they have had a very good experience with me in the Lok Sabha elections. I don't think they want me around them now. But, they have done a good job in Delhi. I'm from Delhi so I have followed their work.

Can I say that you want them to win the Delhi elections?
No please don't say that because generally when we want something, we have seen how it turns out. So I don't want to cast any of my own predictions on this. I'm a conscientious voter. I always make sure that whatever election, I always take a flight and go back to Delhi to vote.

You have been quite vociferous against CAA…
The CAA is a hugely discriminatory law. I think that it's anti-constitutional, it's against the spirit of India, it's against the spirit of our constitution and I think that along with the NRC and NPR, it is a bureaucratic disaster for the people of India. The way in which the whole project of the CAA, NRC, NPR renders every single Indian vulnerable is so unethical and immoral. I have been very actively part of the protests. I'm glad that people are standing up for their rights.

Several Bollywood people have come out in support and taken a stand, but there are also those who say that your fraternity has not fully come forward. What's your take on that?
I always say that Bollywood is not a monolith. It is an industry made up of different individuals and they will have their own opinions which is fine. I mean, we are the land of the argumentative Indian. We love differences of opinion, we love arguing and that's fine. I think it's a free country, still. And I think everyone has a right to their opinion. So if there is someone who disagrees on the CAA, for example, my stand on the CAA or any other point then sure. I mean if the opportunity occurs, then one can have a conversation with them and ask them what's the deal. But otherwise, go ahead. I think to me, Bollywood is not important in that sense at this moment.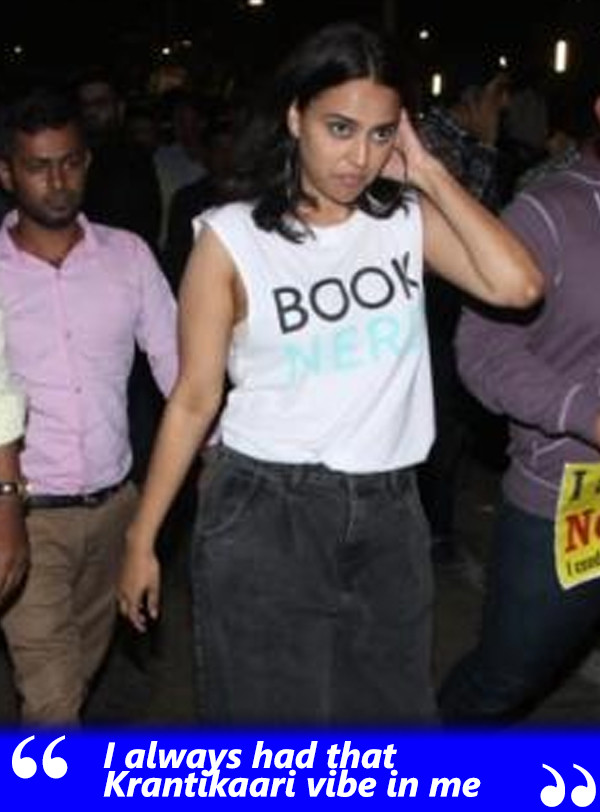 You mean to say that the faces don't count?
They count for sure, they bring their own credibility, their own fans, they attract attention of their fans. I think it was extremely brave of Deepika to lend her support to the JNU students. It was very courageous and I salute her for that. I salute all the other people who have spoken out as well. But what I have noticed is that when Bollywood realises there is a wave of popular opinion, then people feel more emboldened to speak up. So I think that this moment belongs to the students, the protestors, the peacefully protesting citizens of India, to the women of the numerous Shaheen Baghs that have sprung up all over India. This is really their moment, for me.

So you're saying let's not digress, why this actor is not speaking and why that actress is not speaking...
Yeah, I mean jo nahin bol rahe tum unhe chhodo na, itne saare aur log bol toh rahe hain. Matlab laakhon log bol rahe hai India mein; they are all on the streets. Let's talk about them and of course the other people who are lending their support to them.

Did you reach out to Deepika after her JNU visit?
Yeah, I met her at the Chhapaak trailer launch. A lot of JNU students had called me and said 'Please thank her'. So, the first thing I told her was 'Thank you so much for going to JNU'.


Immediately, there were reports that she is losing out on brand endorsements…
Let me clarify. I think that there is no comparison between Deepika and me because Deepika is a way bigger star. I would arguably say that today, she is India's biggest female star and I think any brand that drops Deepika would be foolish. It would be the most unwise marketing decision on the part of the brand. You would only make your brand seem weak and stupid and Deepika would only come out stronger even from that. So I'd be shocked if a brand dropped her I'd say they then don't know their job as marketing and branding people. I hope that will not happen to Deepika at all. She brings an insane amount of credibility and talent to whatever she is doing. And I can't imagine anyone who would want to lose that over a difference in political opinion. Also, we don't know but a lot of people silently support us. I have met so many people who have thanked me, whenever they have seen me.

Have you lost out on work for being outspoken?
You're right. Like for me, it's a different case--- because I have been speaking up for the last 6 years. I think it's a lot of factors coming together.

Hmmm..., I think, my campaigning in the Lok Sabha elections got controversial. And I think that sort of cost me a lot of work. After I did Kanhaiya's campaign, immediately I lost out on 3 events, 4 brands. 2 of those brands actually told me that 'Sorry, we don't want a politically affiliated actor'.
I'm not politically affiliated, but yes, I'm definitely identifiable with a certain ideology. So that happened.

And?

Well, I actually understand where the brands are coming from. So it's fine. Yes 2018-19 had been pretty controversy-ridden in other ways also for me. But I feel that even when I don't do anything, I'm shrouded in a controversy.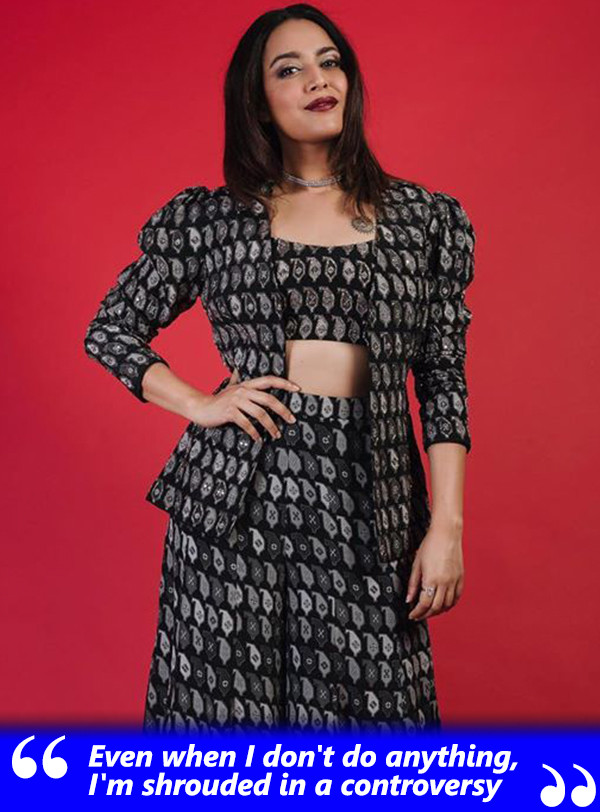 Do you think you should mellow down; you can raise your opinion and still not be so much out in the open?
But then, I shouldn't have been Swara Bhasker na, I should have been a different person. I mean how much do you fight your own personality I really do try very hard.

See it's true that I haven't signed another film after Veere Di Wedding yet- also because I didn't know how to match- Nil Battey Sannata, Anarkali Of Aarah and Veere Di Wedding, I don't know how to top that. I want my next film to be better than those 3. It's hard. How do I find that script, that role which will be better than them?
Waise, I have written 2 scripts so I want to try and put them on floors. So trying to diversify has also taken some time.
I have also shot for 2 web series- they haven't come out yet. 2020 will see a lot more of me.

Do you sometimes miss that you haven't been cast as a lead heroine yet?
I look back at my last 3 films and I was a protagonist in all 3 of them (Nil Battey, Anarkali, Veere). Nil Battey Sannata and Anarkali of Aarah are solely my films.

I understand my journey, I'm not a star child. I'm not a Miss India, I did not have a launch. I'm someone who has worked my way up from the character space. I know my reality. I think I am blessed. I have done good work so far, I have been part of blockbuster projects. I have earned credibility. And, I'm still relevant to you guys as a public personality.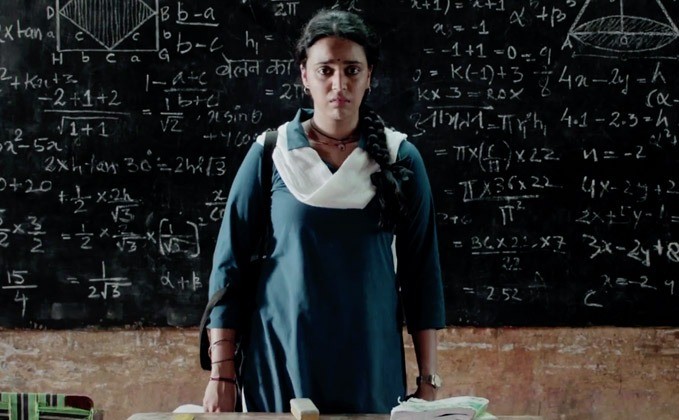 When you're not cast opposite a lead actor, does your work decrease at the same time?
I think the casting done in our industry is not always on the basis of talent. Your casting is based on a variety of other factors- marketability, star value. I understand that game, so I don't find it surprising.

You just mentioned star kids, so tell me do you subscribe to Kangana's Ranaut's vociferous theory against nepotism?
I'm sure that even the star kids wouldn't deny this that being born to star parents gives you a certain kind of privileged access. But it doesn't take away from the fact that they may be are very hardworking kids themselves. Sonam Kapoor is a dear friend of mine, I know how hard she works. I have often see Varun Dhawan at the gym and seen how hard he works. You cannot take away their hard work from them. You can't take away their talent from them- Ranbir Kapoor, Alia Bhatt, Varun Dhawan, these are all star children. They are amongst the most talented actors that we have in our industry today, isn't it?

But yeah, if it's the question of privilege and access, Kangana is absolutely right that star kids will get a certain kind of access and privilege that people like us will not get. It has taken me 10 years to be sitting here today where I am. My whole 20s have gone in working, struggling and trying to be here. Even Nawazuddin Siddiqui, one of the most talented actors of our industry took 16-17 years before making a mark. So that's something you can't take away from people like us. We can always have a debate but you can't take away the fact that it's crazy to climb that hill for people like us.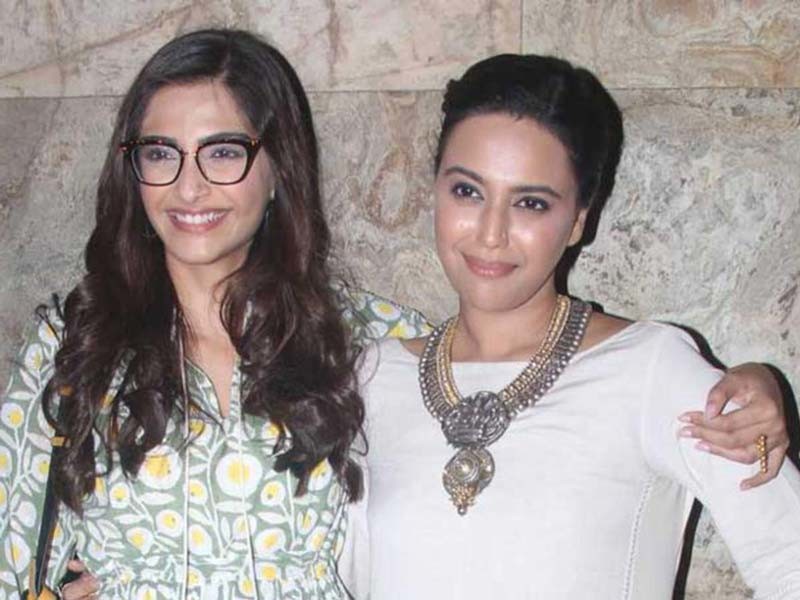 I'm drawn to that word 'debate' you just used. Do you think these debates are happening anymore? These debates are simply fights. I'm not talking about politics alone. Haven't we, by and large, changed as a society?
You're right. As a culture, we are losing the capacity to listen. Our attention span is the span of an Instagram story. As a people, we are becoming so disconnected from any kind of real communication as we are constantly on our phones. I feel like I'm in a relationship with my phone; I'm dating my mobile.

The mobile phone is one more reason why relationships are also breaking up...
You're right, I think as a culture we are not listening to people around us enough. But that's something that we should be able to work on. We should make those efforts to put that phone away.


Let's keep that phone away, I'm sure that phone was not responsible for your break-up (with Himamshu Sharma) at least?
No, it wasn't.

What led to it?
We disagreed on what the future should look like.

Your future involved marriage, his didn't...
Well, one of us wanted to involve marriage in our future and one of us didn't want to.
Swara Bhasker is being politically correct for the first time...
See, this is the thing. I'm actually not volatile.

Explain...
I'm very polite and gharelu in my personal life. I am different but in my political views. You know I really feel like I have schizophrenia, not medically, but my life is schizophrenic; people perceive me to be outspoken and loud, but I'm the most boring person in the world. I feel that I'm very traditional. Mujhe dekhke lagta hai that main club pe naach rahi hogi, but main toh apne billiyon ke saath baithke khel rahi hu.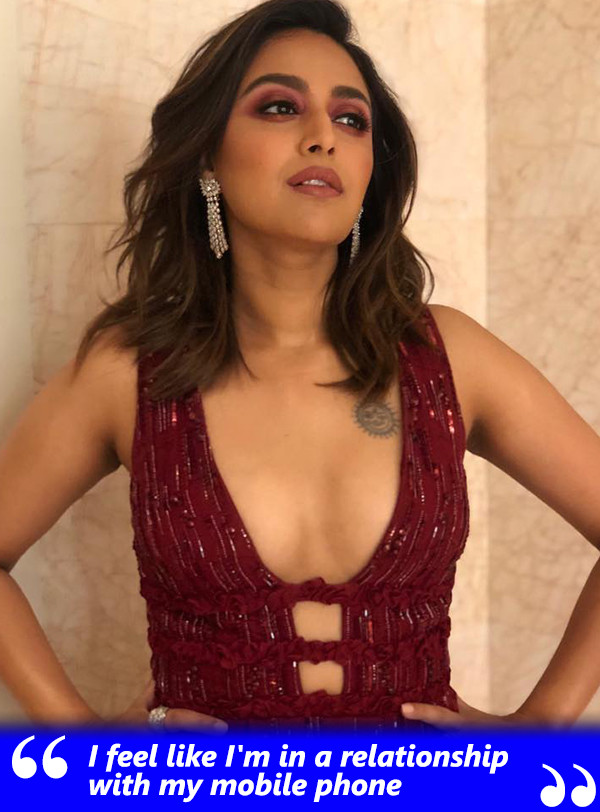 Let me ask you you the same question, are you being politically correct for the first time?
It's not about being politically correct, but it is what it is. I don't want to say too much because it involves someone else and they have a right to their privacy and people change. Ultimately, we only have control on ourselves.

There's a line 'Many fabulous relationships are directionless'. Did it go with what was happening to you in your relationship?
Yeah, I once said that myself.

I think sometimes, you can have a disagreement in terms of what milestones you want in your life and what milestone the other person wants in their lives. See, in a relationship, sometimes you come to a path where one person wants to go to the right and the other to the left and in that case, one of those does not agree to change that path. Then you don't have a choice but to say goodbye.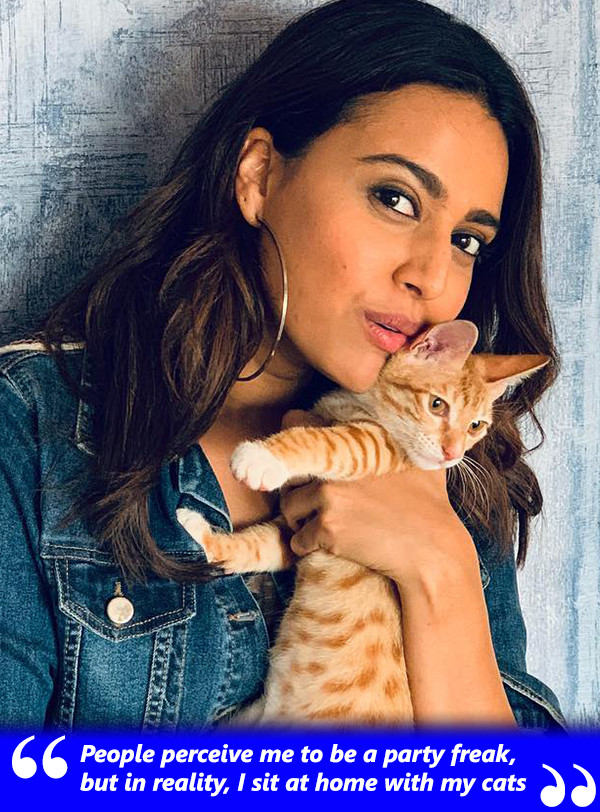 So after the break-up, who rallied around you and how did you come out of it?
I have been very blessed in terms of my friends and family. I have some very good karma from my last life- my parents, brother, sister-in-law, friends.

I hope Himanshu has the same kind of support system as well.
Tell us about the work you have signed, in terms of your web shows?
I have two projects, but I can't talk about them right now. Then, I have a very interesting show called Rassbhari which is hopefully going to release this year. I have an interesting show called Flesh which is about human trafficking where I play a cop. Then there's this current one that I'm doing which again awaits an announcement. And, as I told you earlier, I have two scripts that I have written and I might act in them too.

How have your parents taken to the Swara Bhasker of today?
My parents are terrified, they are staying in a constant fear and anxiety about me, my safety.

My brother is tearing his hair out with me all the time, because he also manages me. But I think that this is a moment which is far too critical to be silent. I can't remain silent.
Had I been fearful, I wouldn't have done Nil Battey Sannata, Anarkali or Veere- they were all high risk projects. I think decisions have to come from conviction, belief and faith. Of course, being scared is natural. I feel scared all the time but we have to learn to recognise it for what it is and learn to deal with it.
Image Source:- instagram/reallyswara/peepingmoon/anatomicum
They say the best things in life are free! India's favourite music channels 9XM, 9X Jalwa, 9X Jhakaas & 9X Tashan are available Free-To-Air. Make a request for these channels from your Cable, DTH or HITS operator.