Taapsee Pannu: If You Find My Cleavage Attractive, Why Should It Bother Me?
Brave Pink girl Taapsee opens up about the big deal we make of how women should dress. LISTEN TO HER IN THE VIDEO ABOVE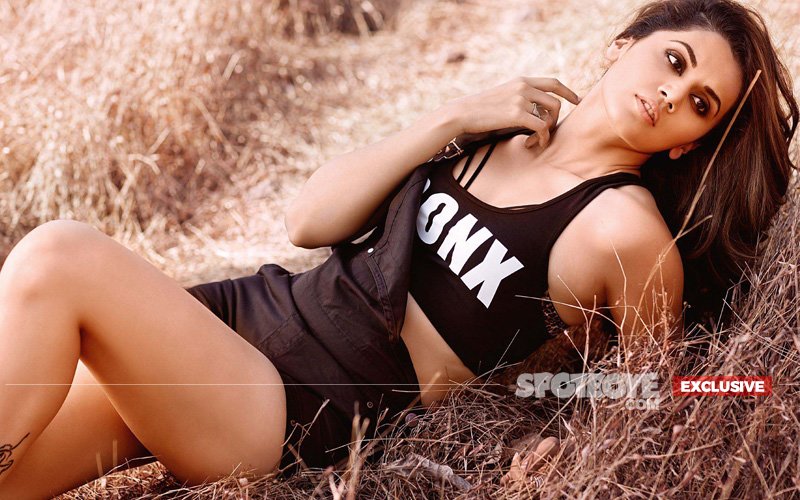 Taapsee Pannu's video with Swara Bhaskar has been doing the rounds since last night. The time was right to have a chat with her.

Excerpts from the conversation that followed:

How did the video with Swara happen?
A few days ago, I got a call to say something about how people look at women in different places like the gym, office, et al. I just did my bit and came home. I didn't even know that Swara would also be a part of it.

Have you had personal experiences with men staring at you?
I used to get stares for a very long time when I went to the gym. Every time I had to make sure that my cleavage is not seen. I used to cover myself almost fully. It's not easy to do that, especially if you indulge in heavy workouts, else you won't be able to concentrate on your exercises. And then, I realised that I was not doing anything productive, it had gone beyond my comfort.

I started being very careful on the same lines when I went to meet filmmakers, even about my skirt for the matter, so that I don't have to be conscious about my sitting posture all the time- else it might send out a wrong hint.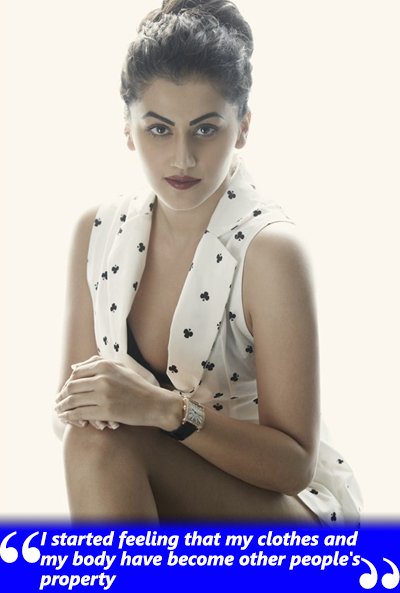 Image Source: clicker

And then?
Finally, something happened. Something very absurd.

What?
I started feeling that my clothes and my body have become other people's property. And mind you, it was not as if that someone else was my father. It was some outsider's perspective, ki woh kya sochega, which I was worried about.



How did you counter that?
I understood that dressing up was not about covering or flaunting the body. It was simply about what your body is comfortable in (pauses).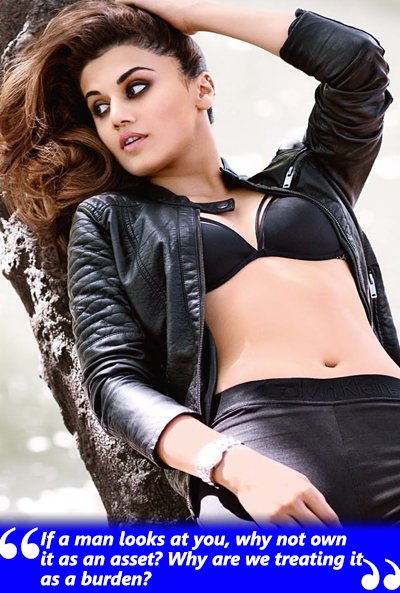 Image Source: starmodels

Go on...
Still, it was becoming so much of a drama. Everytime you go out, you are checking yourself out in the mirror from different angles. From one angle it was fine, but from the other it was not! And I started looking at how Hollywood ladies dress up.

I know their culture is different, but I underlined that men will be men. I said to men in my mind: You want to give a catcall? Is it attracting you? That's your problem. Why am I getting harrassed? Why am I getting offended? They're surely not abusing me. If they want to notice it, why should I be offended? If you find my cleavage attractive, why should it bother me?

Why not own it as an asset? Why are we treating it as a burden?

It's just that if a man is talking to a woman, his eyeballs start travelling and she sees that he is not looking at her face but somewhere down. Mind you, this man can be anyone, someone who has come home or even an acquaintance who is meeting her after a long time, this eyeball shift is a common phenomena.

It can happen if you are covered till the neck too...
Absolutely, that's exactly my point. So why are we investing so much time over some random person's thought if and when he's looking at it?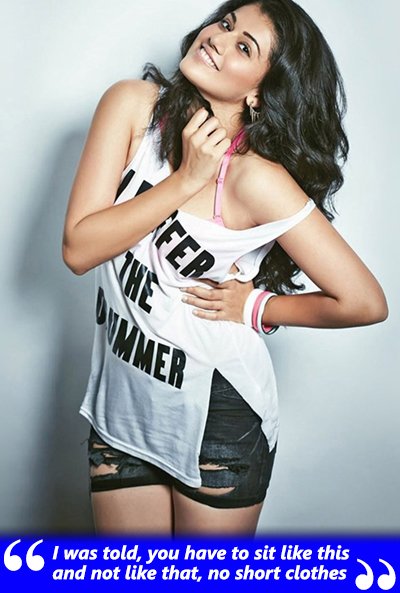 Image Source: deewaneindia

I met Shoojit Sircar recently, and he happened to share with me how Pink originated. One day. his daughter came back home and laid down without bothering about anything. His MIL tol her 'Seedhe se baitho, seedhe se so jao'...
Yes, I am aware of that incident.

Were you told things like these in your growing up years?
Always--- you have to sit like this and not like that, no short clothes, no deep backs, no tight clothes...

Did you rebel?
No, we took it as dos and don'ts of life. It's only when you grow up that you understand that this all has to do with the mindset of society.


Thumbnail Image Source: getfashion