Tannishtha Chatterjee: I was warned not to go to Comedy Nights Bachao
Talks EXCLUSIVELY at length to SpotboyE.com about the unpleasant skin tone episode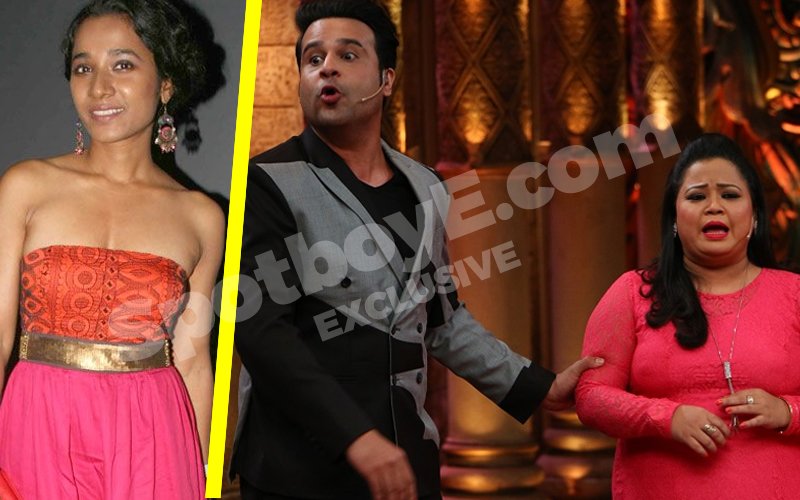 Tannishtha Chatterjee, who slammed TV show Comedy Nights Bachao after she was 'roasted' for her dark skin, has received an apology from Colors that airs the show.

But the Parched actress is still spitting fire.

Talking to SpotboyE.com this evening, Tannishtha said:

"When I entered the set, I was told that they have had a lot of people who can't take too much when it comes to their 'roast'. So why was I singled out for a personal attack? Why bring in personal prejudices?




It is ridiculous that in 2016, I have to stand up and clarify such stuff. I was on a Facebook Live Chat a few minutes ago, and shockingly 50 per cent of the people whom I interacted with wanted to know why I was making such hue and cry about this.

This is really telling of who and what we are as a nation. Can't we have the basic pride of how we look?

A channel like Colors produces content like this in 2016?

Why do we find a show like Comedy Nights Bachao Taaza funny? We need to continue talking about this because things are not going to change overnight in India, our mentality has to undergo a sea change.

I walked out. My colleagues Leena Yadav (director) and Radhika (co-artiste) followed me.

Still, Team Comedy Nights Bachao had the cheek to tell me that I should complete the exit shot.

I don't want anybody to apologise to me. It's not about me.

Krushna Abhishek and Bharti Singh are talented comedians, and they have to stoop down to this level?

I would request all those concerned with the show to do some research on what does 'roast' or 'satire' mean. I think I need to become a teacher now.

Roasting is make fun of work space, there was not a single comment on my work. I am not offended, I wish I was offended.

It is ridiculous that we are still hung up on our fetish for fair skin, imagine we have adverts around us which scream 'you won't get a job if your skin is not fair'. What a skewed life we are leading.




Nobody had made fun of my skin tone so far.

I don't want to be featured in that episode at all.

If Colors is really sorry, they won't run that episode at all.

Please up your content and work little harder Colors, satire is making fun of people in power so that they don't end up oppressing you.

Be funny, but be funny in a creative way and not in a disrespectful way.

Somebody had warned me that I should see a few old episodes of this show and not go for it. But you know what? I will still go for it next time out, and again object if anything stupid is done.

I had gone for Kapil Sharma's show sometime ago when I promoted UnIndian and it was nothing like this."


Image Source: indiaforums, cochintalkies & bharatstudent