Tanushree Dutta Explodes: Nana Patekar To Sue Me? But I Am Not Going To Be Threatened Into Silence This Time!
In yet another EXPLOSIVE and EXCLUSIVE INTERVIEW, Tanushree Dutta now fires at Nana Patekar and his supporters Rakesh Sarang, Ganesh Acharya etc. The actress says that unlike in 2008, she is ready for a fight this time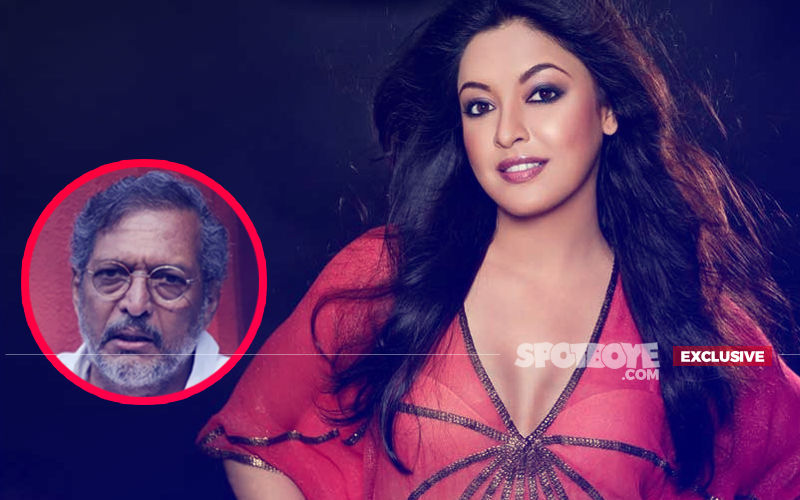 So, Nana Patekar says that he will now file a case against you...
What case? Criminal or civil? Does he even have a case? I lost to reputation and career which can be evaluated to several crores. What about compensating me with that? These are just tactics used by Nana to intimidate a victim. With this, he is basically threatening me into silence.10 years ago, this might have worked on me. Lekin aaj, I refuse to take this ploy to shut me up. I have said that he is a bully. Isn't he corroborating my description of his?

Last time, you filed an FIR. I mean, in 2008...
And I ended up exhausting himself. The society, at large, slut-shamed me. But trust me, times have changed. People will come forward and stand by me.
And indeed, it has happened. We spoke to Tanushree late last night and since this morning, we have had Priyanka Chopra, Swara Bhaskar, Sonam, Twinkle Khanna, Farhan Akhtar, Anurag Kashyap and Siddharth (of Rang De Basanti).
Rakesh Sarang has said that you knew beforehand that the song which you complaining about was going to be duet song...
Let them blabber like fools. Their voices are so weak now that nobody is buying their bullsh** anymore. They are simply showing their true colours for the world to see. They are exposing themselves- and how!. They have only a bag of lies to say. Their words cannot be taken as gospel truth and my words should not be taken as claims.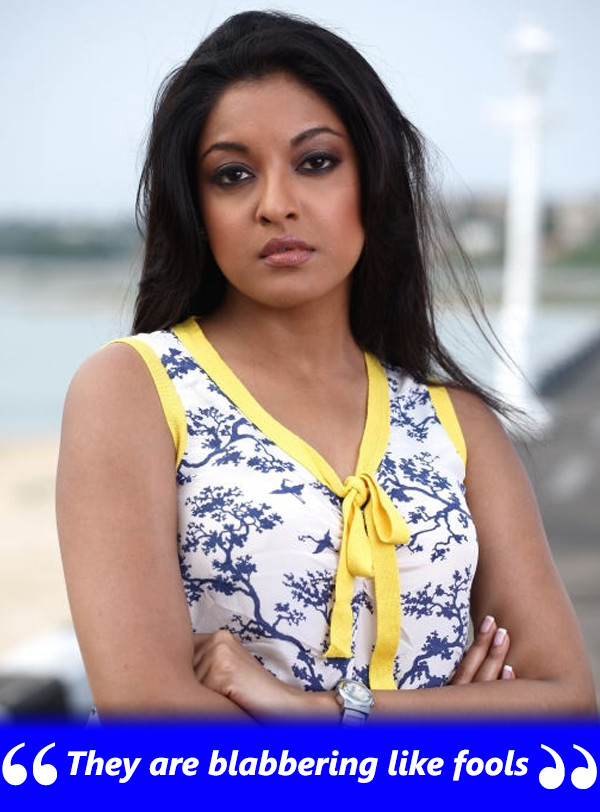 Sarang has even said that 'you should move ahead'...
That's what they want- so that they can continue with their atrocities.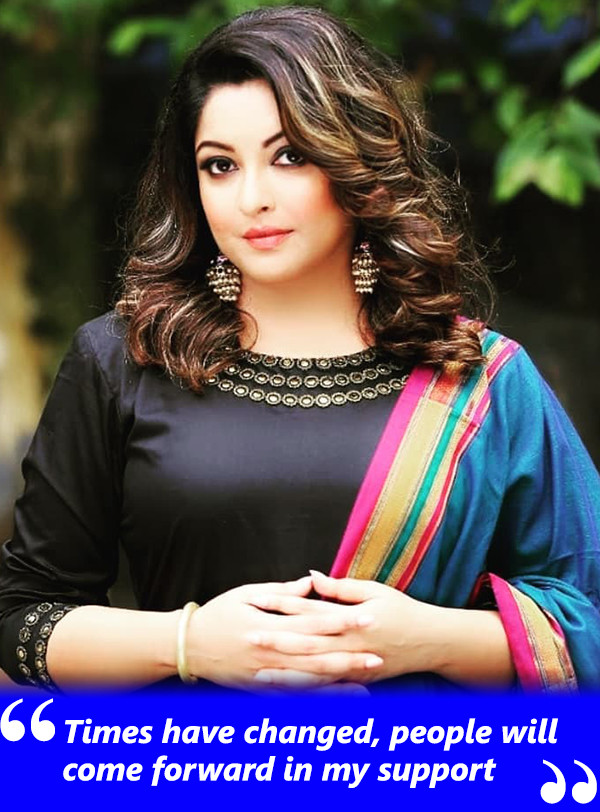 Sarang has said on the lines, that 'If a man wants to flirt, he would do it in his cabin and not on the set with many people around'...
God, this was not flirting. This was harassment (pauses).

Go on...
Dunno what will be the outcome this time, but same outcome nahin hoga.




What makes you feel that way?
God is telling me that I have conversations with Him and I strongly feel that I can fight this battle even alone today. I am emboldened, I feel the nation is with me. And, even otherwise, I am stronger than before. I am not scared. I refuse to take any fear inside me. I am a different Tanushree now. I am older and wiser.


Image Source:- Wiseimage,popopics,instagram/@
iamtanushreeduttaofficial,dailyhunt