Ali Abbas Zafar is all set to be back after Sultan (2016) with Tiger Zinda Hai. The hype around the Salman Khan and Katrina Kaif starrer film is immense. Will the film live up to the expectations set by its prequel Ek Tha Tiger? Let's hear it from the director himself...

After Sultan what is the kind of pressure?
Pressure is definitely too much. TZH is a big budget film. The hype around the film is phenomenal. It's my second film with Salman Khan and that too it's a sequel. So, lot of reasons to feel pressurised, but I am not taking one.

Since Salman's last film Tubelight did not do well...
I don't think I have that pressure at all. Salman Khan has that pressure. But I think what's important is that as a filmmaker you only make the film that you believe in. Sometimes those films work and sometimes they don't. As an actor they only sign the film only if they believe in the film because they always have so many offers around them.

You were with Salman shooting for TZH when he got to know that Tubelight wasn't doing well. What was his reaction?
We never spoke about it then, but he stood by his film. He was working with the same energy and zeal (for TZH). We all are humans. We all have good days and bad days. So obviously when we put in hard work and don't get results, it definitely affects you. At the same time the kind of man he is, the kind of things he has seen in his personal and professional life, his ups and downs - I don't think this matters to him anymore.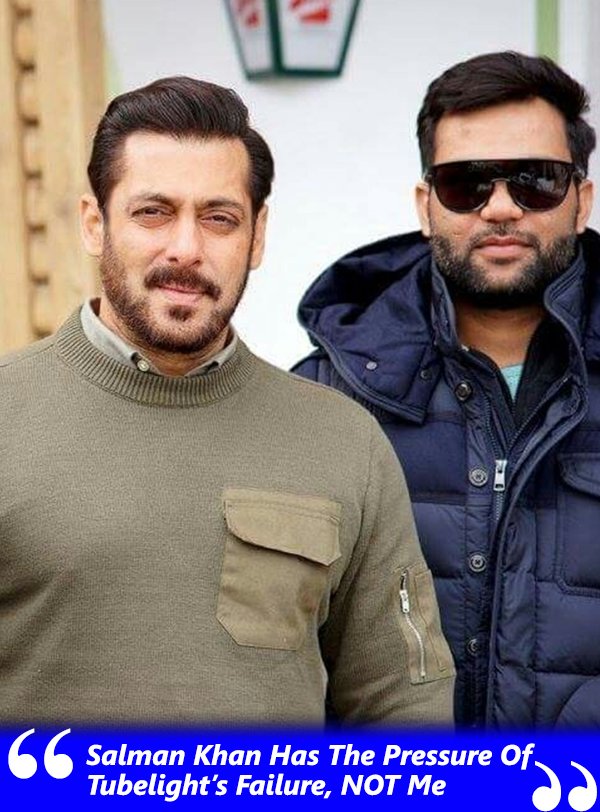 What do you mean by Zinda Hai in the tittle? Is it the same story going on or is it a new story?
It's the same story with a leap of 8 years from the first part. It's based on real events but I have completely fictionalized it. This is more of a mission film. Ek Tha Tiger was more of a romantic film. This one explores the work space of the agents much more.

If Katrina Kaif would have not agreed to be a part of the sequel, who would have been your next go-to person?
I think the film would have not got made if Katrina was not there. She has an equal part in the film. It explores both of them as agents and that's why it's a true sequel. She is as important as Tiger in the film.

Salman said 'NO' to intense romantic scenes in the film. Did you have to rework some scenes because of that?
Not at all. The romance in TZH is a very strong underlined romance. It's not in-your-face romance and the idea was always to tell the true story to the audience which is a mission story.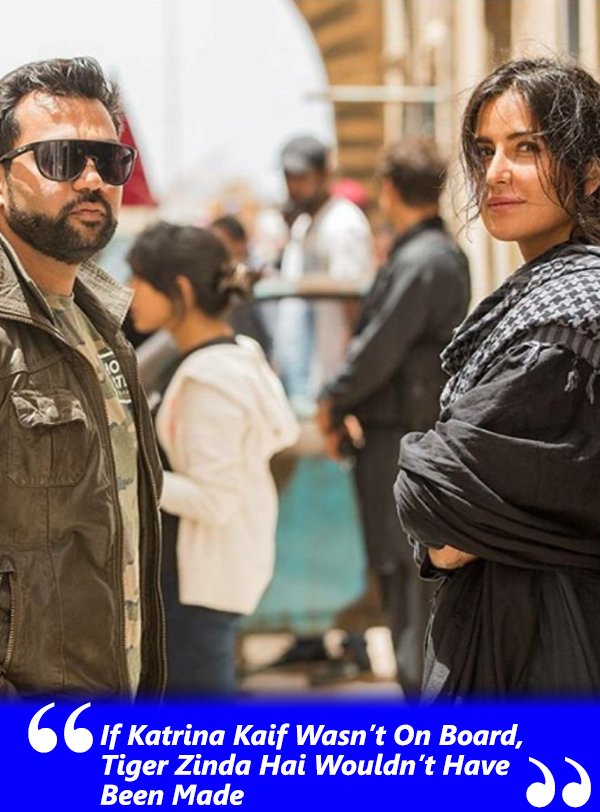 Salman has a policy of "No Kissing On Screen". Were you ever tempted to push him...
(Cuts in) So do I. I have never asked him to do so. I don't believe in kissing onscreen and none of my earlier films had kissing or intimate scenes or bed scenes or double meaning jokes, etc. So whatever Bhai believes in and the kind of cinema he likes, we are very much on the same page.

You have slowly become Salman's favourite...
Somewhere or the other our sensibility of making films is very much the same. Also the way we both package our films and the way we do our films, they are very family-oriented and clean. When we talk about scripts, or we talk about scenes, we gel really well. My relationship with him is not of a Director-Actor, it's more like a younger brother. He has so much experience and I always play on his strengths and powers. His contribution to my work has always been great. I think my journey as a director has a lot to do with his contribution. He has a great sense of humour which I love. I think he likes a bit of my sense of humour. So we get along.

Do you get star struck when you see Salman, or are you both are on back-slapping terms?
No, that way my relationship with him is almost like a family member. I don't treat him like a superstar. I could be in a room with him and I would just look at him once and nod my head and not talk to him for the rest of the evening and we have that understanding. I don't do that extra thing and neither does he. At times we don't speak to each other for months. Since I have been editing TZH, we have not spoken at all. Whenever we have something for each other, we speak. That has been the process in both the films (Sultan & TZH).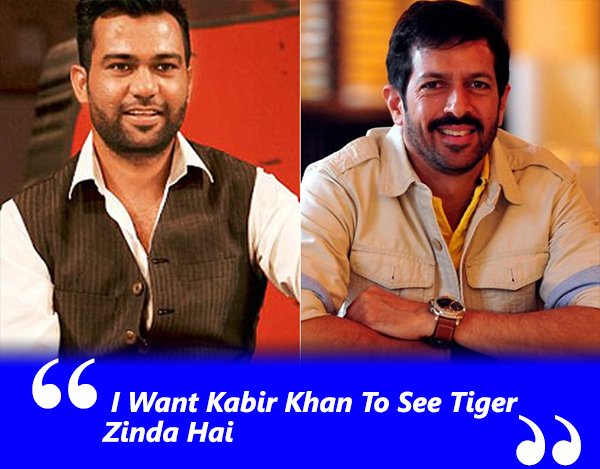 YRF has given you a free hand on the budget of TZH. How was the feeling of having no one pulling you back on the money?
It has been difficult. Because somewhere or the other as a director, you are answerable to the producer. So every penny that has been spent is my responsibility. I have to make sure that my producers get it back. This is actually my biggest pressure on the film more than anything else. The good thing is when you see the film, every penny spent shows. The big budget was required by the story because when you mount a film of such a scale you need to make the audience believe that you were in a war zone and this is how it functions in this scenario.

YRF has not had a blockbuster hit in the past few months. Did that add to the pressure?
Well obviously, it's a part of your job. Definitely when things don't work well, you are under pressure. But I think we know how to be a part of this game. It's not new to us. We are fighting back.

TZH is a sequel of Ek Tha Tiger which was directed by Kabir Khan. How much of a difference will the film have in terms of execution?
When I came up with the idea of TZH, I shared it with Kabir and he really liked it. He has always been very close to me. I want Kabir to see TZH and then I will know what he feels.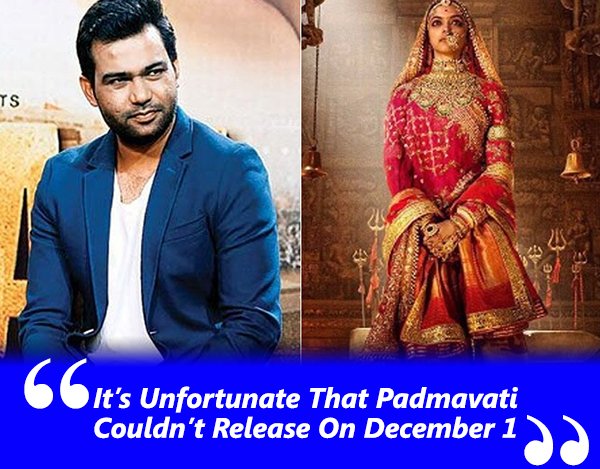 Your last film had a line where Shah Rukh Khan was mentioned in Salman's dialogue. Is there anything similar you are trying to do in this one?
(Laughs) No. Not Shah Rukh Khan. But yes, there are references to other people, which you will get to know when you see the film.

What if Padmavati had released on December 1? Do you think its delay is a blessing in disguise for TZH?
Lot of people say that. It's more of a trade language. I just feel that if a film is a good film, it will anyway get the deserving audience it needs. Even if Padmavati was releasing on December 1, there was a big gap of 2 weeks between the 2 films. It's unfortunate that it did not release. Hopefully, people will now come and watch Tiger Zinda Hai.
Image Source: Instagram/tigerzindahai/aliabbaszafar/padmavati