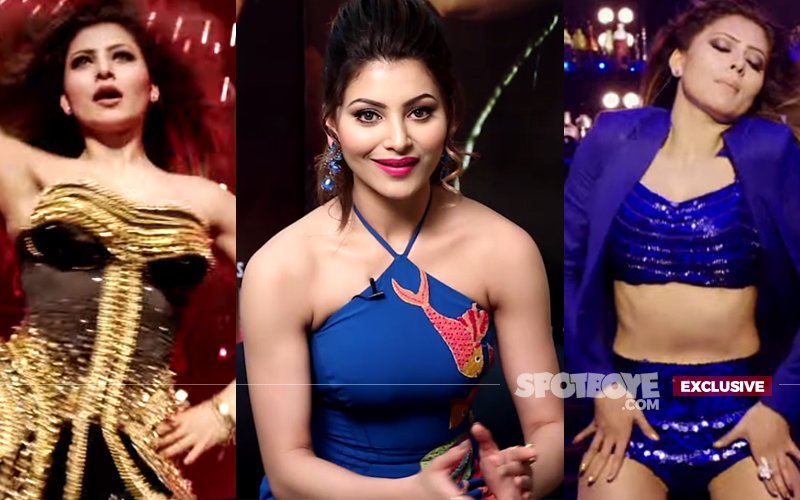 Your browser does not support the video tag.
It's not easy to relive a classic especially when you have a name like Amitabh Bachchan attached to it. Urvashi Rautela features in the recreation of the Yaarana classic-'Saara Zamana' in Kaabil. We spoke to the sultry actress as her song released on the social media today...

What was your first reaction when you got to know you will be recreating Big B's cult number- Saara Zamaana from Yaarana (1981)?
Goes without saying but I was extremely excited when I got to know that I have to get into Mr. Amitabh Bachchan's (dancing) shoes. Saara Zamaana Haseeno Ka Deewaana is one of the most iconic songs of 80s, so the excitement levels were quite high.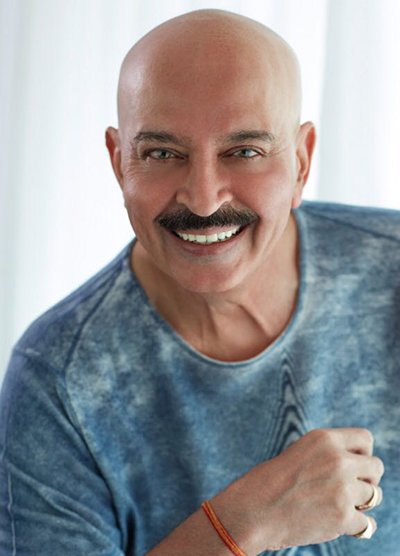 It's not easy to get an opportunity to work with the maestros like Rakesh Roshan and Hrithik Roshan. Was it tough to bag the song?
The person I would like to give all the credit to for this is Hrithik Roshan. I am very grateful to him for having so much faith in me and my talent. He showed immense confidence in my art and dancing abilities since day one. I am really happy that he is satisfied with the final outcome (pauses).

Please continue...
In fact, there is a very interesting instance behind how Rakesh Roshan signed me for the song. While we were shooting for the song, he told me that he still remembers me wearing a red Lehenga in some song or a movie, I don't know where he saw me in that red attire but he told me since that day he was very sure he wanted to cast me in this track.

Did you draw references from the original track- Sara Zamaana? How did you prepare yourself?
Yes, of course. No one can forget how Amitabh Bachchan had those numerous bulbs on his jacket, I don't have it on my outfits but we have 3 different looks in the song. Again, I am very grateful to Hrithik for lending me his personal stylist Karishma Acharya to style me in the song. She has done a fab job.

As far as the look of the song is concerned, the entire set was lit up with countless bulbs. The entire song has been shot in a very imaginative way.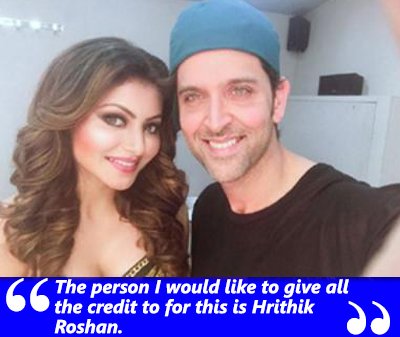 Hrithik is one of the best dancers in industry plus this is an iconic number, how was it shooting with him?
The best part about the song is that I am dancing in the track & Hrithik is watching me (chuckles). I remember when we were shooting for the song Hrithik Roshan came to meet me in my vanity van. He discussed the song with me and really inspired me to give in my best. He also told me how interested he was to be a part of the dance in this track- but as he plays a blind man in the film, creatively it wouldn't possible. So, you will see him doing action shots in the song.

Do you think 'Haseeno Ka Deewana' will be a turning point in your career?
I have been grateful for every single opportunity I got since the beginning of my career. Be it 'Love Dose With Yo Yo Honey Singh' which is about to reach 100 million views on YouTube or Daddy Mummy which year 2015's No 1 song, I have been proud and happy about whatever I have done. I don't measure the scale of the project to put in hard work. I have always given equal attention to all my assignments and put my best foot forward in all of them.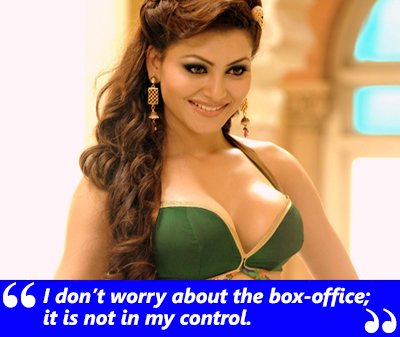 However, your past few films (Sanam Re and Great Grand Masti) haven't worked at the box-office...
Some of the films did well & I am thankful for that. Great Grand Masti, somehow got leaked prior to its actual release which was quite an unfortunate incident. But that's Ok, as far as I am appreciated for my performances; I think that's a best thing. Also, I feel an artiste should not worry about the box-office results because that is not in our control. I worry about my performance which is in my control.

You have been in news off-late for your numerous selfies with top Bollywood celebs. Are you making a statement that you are well-connected in the industry Or is it just a hobby?
It's just that when I meet a person who has been my idol for many years, I want to cherish that moment. I like to have a picture with them as a memory. That's something very special to my heart. Social media makes it just simpler to express your love these days to whoever you want to. It's not just stars, from my staff members to any person whom I want to show my love, I always click picture with them.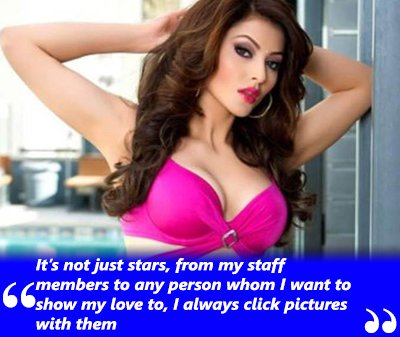 To conclude, do you think you are Kaabil enough for this song?
What I feel is not important but if Hrithik feels I am Kaabil for it & if he has faith & confidence in me, I think that's more important.

Thumbnail Image Source: youtube/T-Series