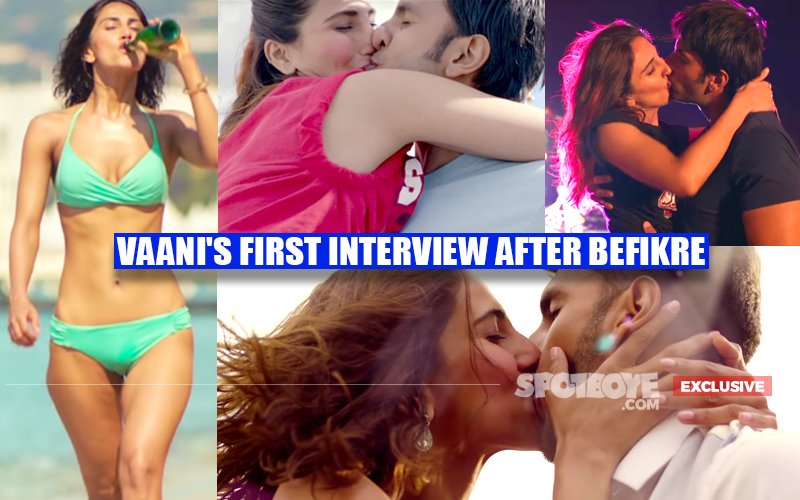 She has been in the news ever since the trailer of Befikre went online. The film has been a topic of discussion ever since it hit theatres. SpotboyE.com brings you Vaani Kapoor's first interview post Befikre. Read on...

Has life changed for you after Befikre?
I don't go out much, so I wouldn't know exactly if the outside world has changed for me or not. But mostly so far, it seems more or less the same.
I am just happy that most people who have seen the film have loved my character (of Shyra) and my work.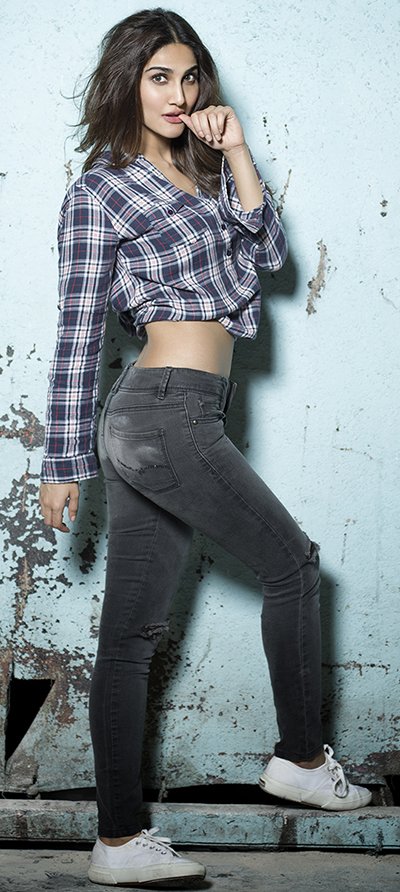 Image Source: Rohan Shrestha

Has Befikre brought in its share of directors and ad-filmmakers at your doorstep?
People are coming forward, but I think it's a bit too soon for me to analyse it correctly. I would like to take some time before coming to a conclusion on this.

Considering that you hadn't had a film since 3 years (Shuddh Desi Romance released in Jan '13), how were you feeling when Befikre was about to hit theatres?
I was very nervous and shaky. I take a lot of responsibility of whatever I am attached to. Frankly, I am never too confident about anything in life.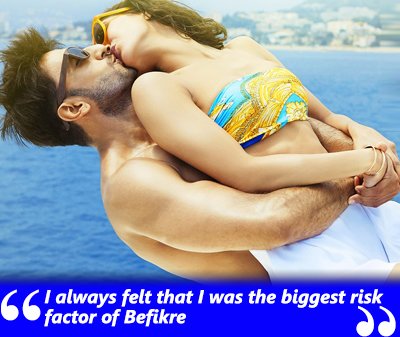 Image Source: twitter/YRF

How easy or difficult it was for you to play the bold, outgoing Shyra?
Being the newest member in the film and the fact that I am not a star, I always felt that I was the biggest risk factor of Befikre.

Adi (Aditya Chopra) always says that I am an old soul and very conventional. Shyra is so much out there, so much in charge of almost everything in her life, she is literally living her life, and those 42 boyfriends of hers!

Shyra's mindset had to be totally understood. i did a lot of workshops with Adi.

I started watching a lot many French films. I flew down to Paris much before the camera rolled on the film so that I could observe and understand the people there- their body language, vibes, and almost everything else about them. I couldn't look like a girl from Delhi which I am, when I was playing a girl who stays in France and thinks that she is not an Indian.

So, I had to work a lot on how to get Shyra's body language absolutely right. This in turn even involved losing lots of weight, which I did. I gave it my all and I don't know if it has been enough or not.

But I would give more credit, in fact full marks, to Adi, who helped me in transforming from an Indian girl to a French one (pauses).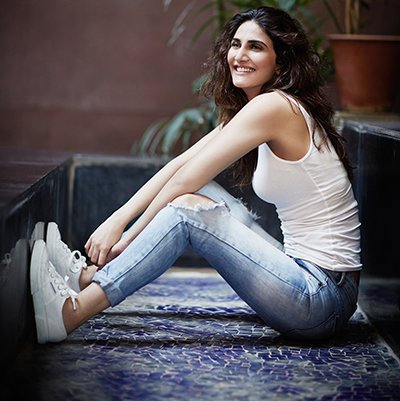 Image Source: Rohan Shrestha

Go on...
To tell you the truth, Adi wasn't worried.

But... (trails off).

But what?
It was a long journey. You know that Hindi film heroines have adayein, plus being from a North Indian family I have seen a lot of Hindi films in my school and college days... so to shed all that and start thinking and moving like a French girl was never easy. Bahut kaam kiya, yahan tak ki main kaise baithungi, kaise uthungi aur kaise chalungi.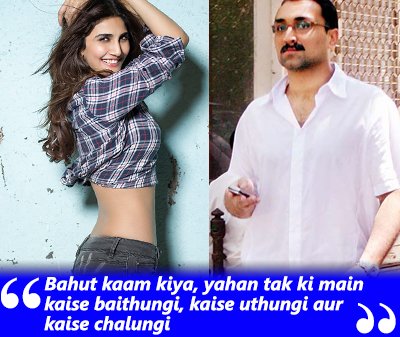 Image Source: Rohan Shrestha & vcs

Was there a point when you told Adi that you want do a few scenes in a slightly Indian way?
No, I did not. I trust Adi blindly. I have immense faith in him. I knew he would shoot aesthetically.

Plus, I come from a family which sits and sees Hollywood films together. We don't stop looking at each other or change channels if and when there's a bold scene.

And we had an all-French crew, which made it a lot easier for us. Such depiction of love as we have in Befikre is very normal for them, and nobody made us feel uncomfortable. Adi had taken a conscious decision of hiring people whose wavelength would be in accordance with the script of the film.

Above all, I was working with Adi. I look up to Adi and have tremendous faith in him. I never felt that I am going to be exploited in any way. Plus I have a lot of confidence in him. If I had felt uneasy about any scene, it wouldn't have been shot.

What are your views on marriage? Are you also against marriage like Shyra was?
Shyra was not anti-marriage. She was just dating someone. In fact, she gave a lot of importance to marriage. For her, marriage was a huge deal. That's why she has this long chat with Dharam (Ranveer Singh) if she is marriage-material. For me too, marriage is a big thing. I would never marry in haste- just because sab log shaadi karte hain, time ho gaya hai, and all that. And I would give it all of me to make my marriage work.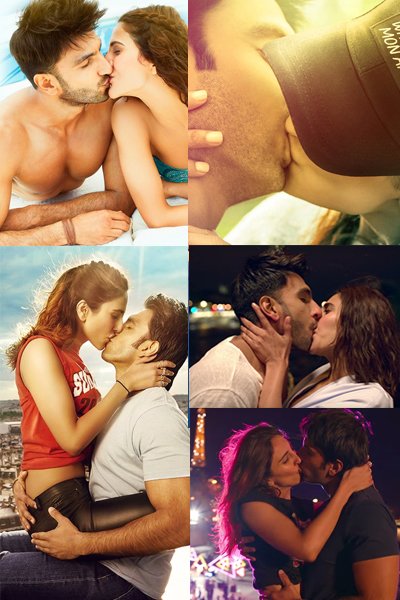 Image Source: youtube/YRF

Would you live-in with a guy like Shyra does, if and when you fall in love?
That's a very subjective question, and I haven't thought about it. I would say 'Never say Never' but it would still depend on many things like- What stage of my life I am at that point of time? Who is the guy? What does he mean to me then? What would my parents say?- Bahut saare sawaloon ke jawab pe depend karega.

Shyra doesn't bother about her parents' feelings when she moves in with Dharam. What do you see around you? Is India changing?
Today, I see a lot more people just not in our film industry but also outside it acknowledging their relationships and being very comfortable in their skin about it, Maturity levels have shot up. I never dated anybody in school, but today I see school kids living life. Collegians, even school kids are on Tinder looking for date-mates. So think of it, our films mirror life. I am not saying that it mirrors everyone's life, but this is how a large section of the youth lives. So yeah, India is changing.

Is it the influence of the West, the Internet...
(Interrupts) I think people in India dated in the 90s and before that as well. It's just that today's youngsters are not shy to bring their life into the open. Less hypocrisy, less judgments. Elders out here have also started to understand that dating and love is normal. Nothing wrong with it (pauses).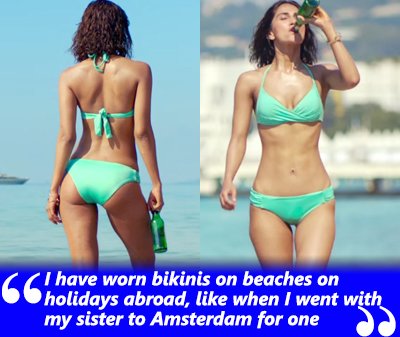 Image Source: youtube/YRF

Were you okay with the idea of wearing a bikini in Befikre?
It was a beach scene, and I have worn bikinis on beaches on holidays abroad, like when I went with my sister to Amsterdam for one. Nobody shuts his/her eyes there and I have never felt weird about it.

Did you keep your parents in the loop about the content of Befikre?
We never counted the kisses, they were simply situational. You can't expect a tree to come in the way of two young people romancing each other. Importantly, it does not matter what is the number of kisses but the manner in which those kisses have been shot. The kisses in Befikre are not lewd, in fact there is only love and warmth in them. Even Adi treated them with lots of love and warmth.

That does not answer my question...
Well, I did not discuss the Befikre content with my parents when I was shooting. My parents are quite evolved. They didn't question me even when the trailer was released. They saw the film and said that they have been entertained and the film is full of life.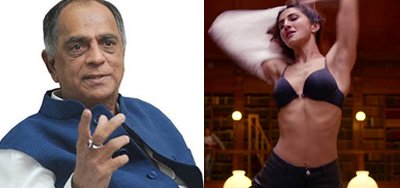 Image Source: vcs & youtube/YRF

Censor Board has been heavily criticised for Befikre, there's a strong school of thought that it has been liberal with the film...
I think it's a Catch-22 situation for them. They have it if they are strict, they have it if they see the film in the right context. The latter happened in the case of Befikre. I think Pahlaj Nihalani saw Befikre in the correct light; he did not see the kisses in it in isolation. I feel bad for the Censor Board. You can't please everyone, can you?

Where does the Censor Board go from here?
I am quite new to comment on this, but I think they should continue doing what they think is right. One day the people will realise that such discussions are not issues of vital importance.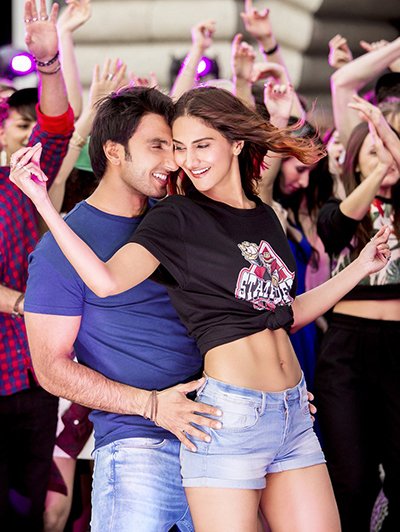 Image Source: youtube/YRF

Have you made friends in the industry?
I don't have friends per se, but I am on good terms with everyone. Fortunately or unfortunately I know only the YRF actors. I think Parineeti (Chopra), Ranveer (Singh) and Sushant (Singh) are very nice. Shraddha Kapoor is sweet. Anushka too, in fact she was the first person to text me after watching the Befikre trailer.

Ranveer as a co-star?
Bahut dil ka achcha hai, and he is a brilliant actor. I know it has been said many times but I repeat: Ranveer's energy is infectious. He is a happy guy who makes you feel happy. He loves to entertain people.

Over and above, I am very comfortable in his presence. I am someone who can start feeling awkward at times. But with Ranveer around, I never feel conscious about anything. You can be just yourself in his company.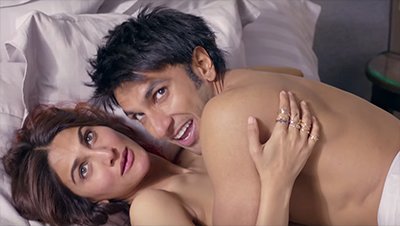 Image Source: youtube/YRF

Your statement about award functions sometime ago became the talk of town (Reportedly, Vaani had said: I don't like the energy at award shows. It's rehearsed and everybody is just focused on themselves and nobody wants to genuinely applaud for anyone else. People aren't even listening if someone is giving a speech on stage). Will we see you at the award functions?
Oh God! I think I love putting my foot in my mouth. I had said that in a very casual manner and did not expect it to grab headlines. When I read it, of course I didn't like what I had said, it didn't come out in the light I had said. I didn't expect that it would sound so weird. It was just a stray occasion or two when as an outsider I felt that people are not being too supportive of somebody who is up there.

Coming to the second part of your question, well yes, hopefully you will see me at the award functions.

The interview will be incomplete if I don't ask you about the buzz that 'you look different than before because you have undergone some surgeries'...
Anybody in this world has a right to do something and I would never judge them. I am getting flak for something I have not done, which is why I haven't taken this buzz harshly. Some people love to troll others, and if that makes them happy let them be happy. But let me tell you the truth: I have not undergone any surgery.


Thumbnail Image Source: youtube/YRF