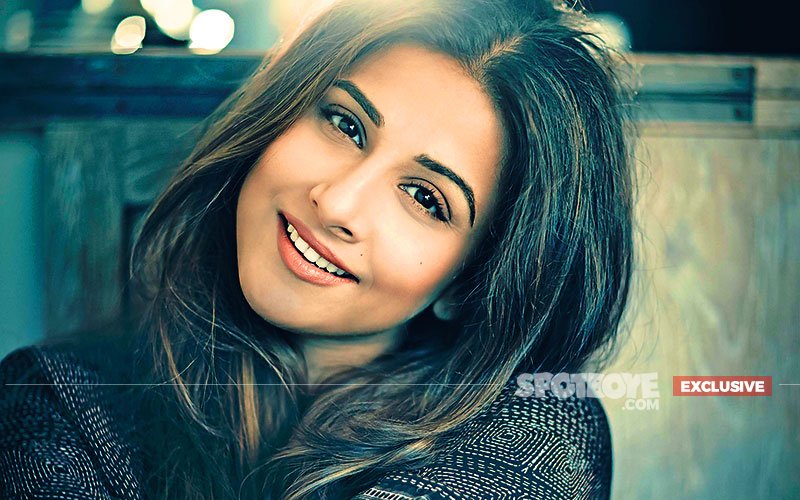 Kahaani 2 has taken off to a decent (Rs 4.25 crore on Day 1) start and the film's director Sujoy Ghosh is optimistic that it will pick up today and escalate
tomorrow
. We had a quick chat with him on this and a little more, during which he revealed that his friend and Kahaani 2's protagonist wanted to shave off half her head.
Excerpts:
Are you satisfied with the start that Kahaani 2 has taken at the box-office?
Yes. Given the current situation (Demonetisation) and the comparison that I was expecting with the first part, I am very happy.
What is missing is the mystery element...
There was never supposed to be any unmasking in the climax of Kahaani 2. I wanted to tell you a gripping story on Child Abuse. It was not a who-dun-it and all that would have just diluted the film's premise.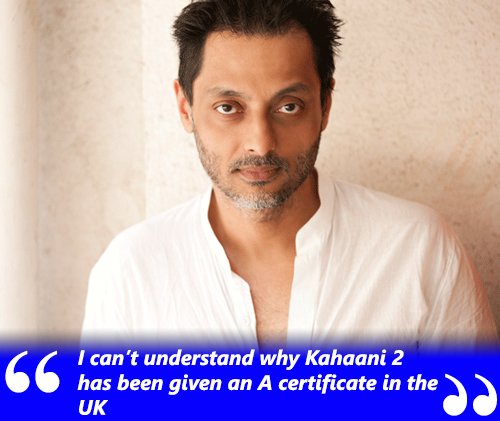 Image Source: businessstandard

So, there is something that you have borrowed on Child Abuse from real life and you didn't want to let it go. In fact, I wrote about this in my review (
Movie Review: Kahaani 2 Is Not A Mystery, 'V' In Vidya Stands For Victory, Dec 2
).
You are right. Aisa hua tha.
With whom?
It happened in one of my friend's life.
The UK Censor Board has given an A certificate to the film. Why?
I find it weird. A lot of British films are out there in terms of mature content and even violence. I know they have their reasons but i don't understand them. Lekin kya karun? Wahan kisko bolun? Kiske saath conversation karun? In India, I can at least have a dialogue of argument.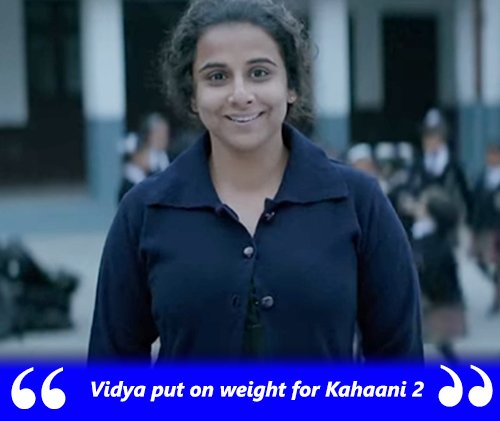 Image Source: binglyrics

Vidya's performance is to be seen to be believed. She has looked quite plump in this role and...
(Interrupts) She actually put on weight for this film. If and when I asked her to put on more weight, she even did that.
Why did you want her to put on so much weight?
People who are victims of Child Abuse themselves- and Vidya is one such victim in Kahaani 2- tend to make themselves ugly. That's a fact of life.
Why?
Because they attracted somebody in childhood, and now they don't want to attract anybody. They want to look like someone whom people would rather stay away from. You have been abused once, you fear that you will be abused again. So, you don't wax your hands, you don't bathe. You start being unapproachable. You want to defend yourself all the time. Vidya has real guts. She didn't say even once that she needs makeup or say, even a particular saree. Raste pe so jaa, so gayi. Nange pairoon se bhaag, bhaagi. Makeup mat kar, nahin kiya. She is such a dedicated actress.
Vidya's body in her accident falling from top right straight in the centre of the screen is the main highlight of the film...
I had to design it like that. Else, impact nahin aata.
Another highlight is the retro music you have put...
I have grown up on Lata Mangeshkar, Asha Bhosle, Mohd Rafi, Kishore Kumar & R D Burman.
You haven't dwelt on Arjun's past?
I did, but very subtly. Doesn't Arjun tell his current wife (Manini) about it but in just one line? He had longer lines in that scene, but I edited most of them.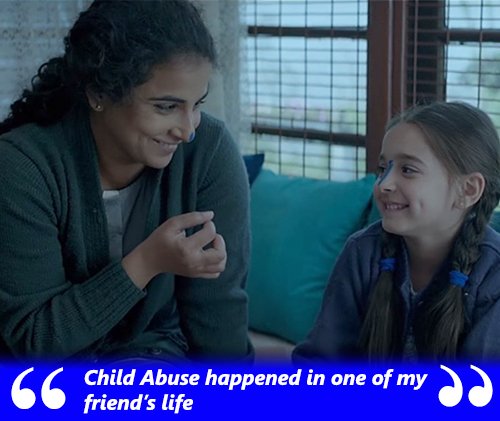 Image Source: cineulagaam

Why did you edit those lines?
Because I didn't want to deviate from the plot of Child Abuse, and I think that would have also loosened Arjun's contribution in the climax. You know what I mean, since you have seen the film. In short, if those lines had not been edited, the audiences might not have not got involved in Vidya's journey in the film.
I know what you mean. And I agree that Vidya has thrown herself into the role. But people who are so 'into' their character tend to have strong opinions. Was there a point during the making when Vidya and you were in disagreement?
Vidya wanted to take it to an extreme level on one occasion. She wanted the stitches (she gets badly injured in one scene) to show on a bald scalp. So she said she'll get a portion of her head shaved. I put my foot down.
Was it easy for her to do that scene, where she touches portions close to her private parts, while talking to the kid?
Not really. When she read the scene she wondered how she'll do it in front of a kid--- but she eventually got it beautifully.
What's next?
Nothing decided yet. Let Kahaani 2 settle down first. Believe me, I have worked very hard on it. Even that scene where Vidya shuts the fan to wake up the baby is something that happened in my real life, in fact, almost daily. My father used to shut off the fan so that I wake up to be in school on time.
Thumbnail Image Source: khurki