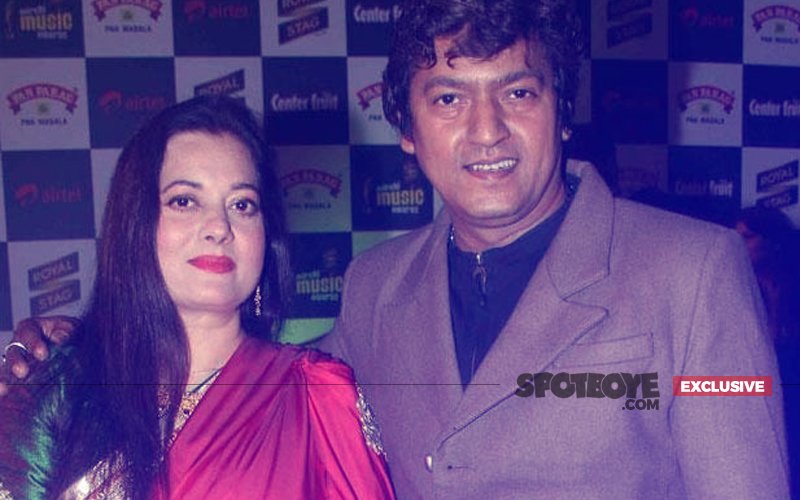 Music composer Aadesh Shrivastava's wife Vijayta Pandit is struggling to make two ends meet. The news about her allegations against Moti Sagar having duped her has been doing the rounds. The Love Story actress has sent a legal notice to Moti Sagar through her lawyer Ameet Mehta of Solicis Lex.

SpotboyE.com caught up with Vijayta for an EXCLUSIVE interview:

Excerpts:

We hear, Moti Sagar has sent you a notice doubting if you are the legal heir to Aaadesh's earnings and property...
Yes, it is true. I don't whether to laugh or cry. Is Moti Sagar alright?

Rewind. Why did you want to purchase a bungalow?
Aadeshji wanted to sell the flat we were living in, and wanted to move into a bunglow. We struck a deal with Moti Sagar, but later Aadeshji fell sick. We wanted to cancel the deal, but Moti Sagar refused to give our money back. He returned a certain amount but has still to pay me Rs 1.65 crore. Believe me, it took Aadeshji 2 years to get back whatever he could.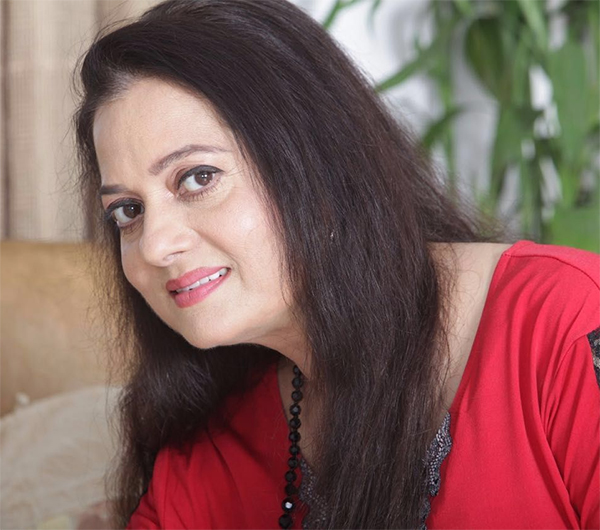 Image Source: newimages

Have you met Moti Sagar?
Of course, at least three times- but he refuses to understand. He made us sign a deal as a 30 per cent owner of a certain land in Baroda. A certain Rajesh Patel owns the remaining 70 per cent. Moti Sagar said he couldn't return us Rs 1.65 crore in cash or cheque because he doesn't have money.

Later, I was told by Rajesh Patel that Moti Sagar had to pay him too a certain amount, aur unhone Baroda wala land unko thama diya.

This is grossly unfair. I will fight this battle till my last breath. I am only demanding my husband's money. What will I do with a 30 per cent of a land in Baroda which is just for namesake?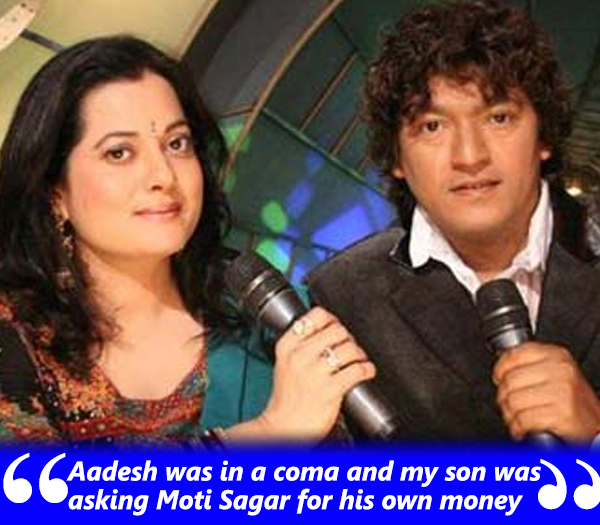 Image Source: wallshdfine

Did Aadesh call up Moti Sagar, when he was unwell?
Many times. He even called him from the hospital. But Moti Sagar refused to attend his calls. And then my son Avitesh also intervened.

How?
Avitesh asked Moti Sagar to meet him. Moti Sagar called him over to his office. Let me tell you that this was just one day before Aadeshji passed away. Aadeshji was in deep coma and my son was asking for his own money. Imagine!

Moti Sagar is going around saying that you have to pay him Rs 2.28 crore, which Aadesh borrowed from him...
I know, and that is a complete lie. I have a complete record of the money exchanged.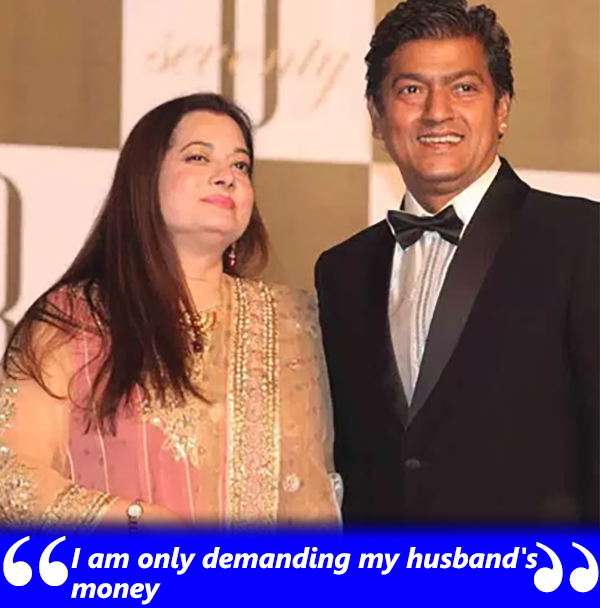 Image Source: wn

How have you guys been doing financially, after Aadesh passed away?
We are definitely not in the pink. Life is tough. I don't want anybody's help. Whatever Aadeshji has left, I am surviving with that. We sold of our Mercedes and now, I have even given Aadeshji's music room on rent. I am appalled that Moti Sagar, who comes from a family who made the serial Ramayana, has duped me.

Please continue...
Remo D'souza returned Rs 10 lakh to me for a show Global Sound Of Peace (its second part in Delhi), with Amitji (Amitabh Bachchan) and many others which Aadeshji was supposed to do with him in Delhi, but unfortunately fell sick soon after. Shaan returned Rs 3 lakh which Aadeshji had given him as a token amount for the show. If it weren't for Remo and Shaan, I don't kknow how I would have coped up with the cost of Aadeshji's treatment. There are genuine people also in the film industry.

I need to clarify one thing. After Aadeshji passed away, we have been managing totally on our own. I have not asked for even a single penny from anybody, including my close relatives.

Amitji makes it a point to do his recording in Aadeshji's studio, which in turn helps the family.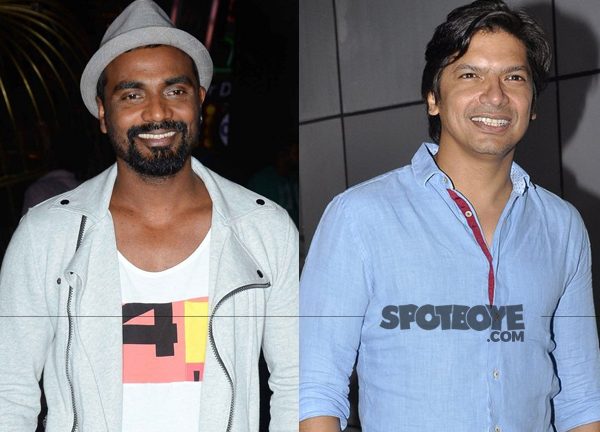 Image Source: Manav Manglani

You said you have met Moti Sagar. What does he tell you when you meet him?
Nothing. He is stuck on only one thing. He wants me to acquire my money from Rajesh Patel. When I go to Rajesh Patel, he says that Moti Sagar has to pay me and not him.

Moti Sagar had told us- and this is in writing- that Rajesh Patel will sell off the land and give us our money. The stipulasted time has long elapsed (60 days) and there is no sign of my rightful share.

Rajesh bhi natak kar raha hai. He says nobody is buying the land.

Plus, Moti Sagar is not even entering my name in the Baroda land. Since Aadeshji is no more, shouldn't he be doing that too?

It was crystal clear from his body language that he was not going to do anything to help us. He didn't even come too see Aadeshji in hospital.

Whatever has happened is not done. I am a widow with two growing-up kids. My elder son Avitesh wants to become an actor. In order to keep up with the cost of living, I have been forced to cut down on his preparatory work too. My younger son does a bit of music here and there, and have even had to use his earnings to stay afloat (pauses).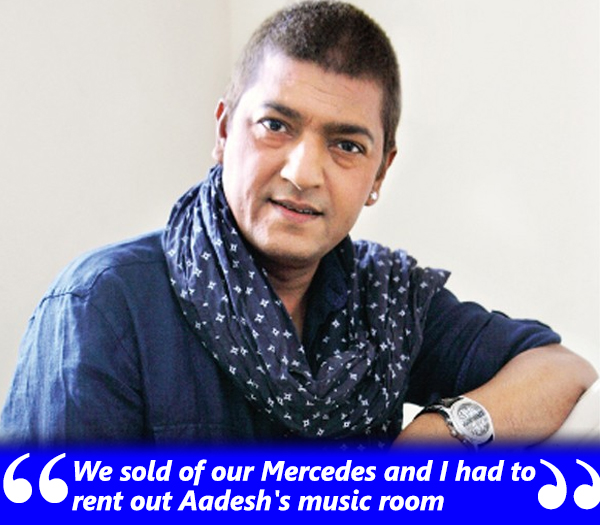 Image Source: newpics

Go on...
Rajesh Patel tells me he had put money in a certain film by Moti Sagar, which starred his son.Moti Sagar couldn't return him his money and hence gave him that piece of land.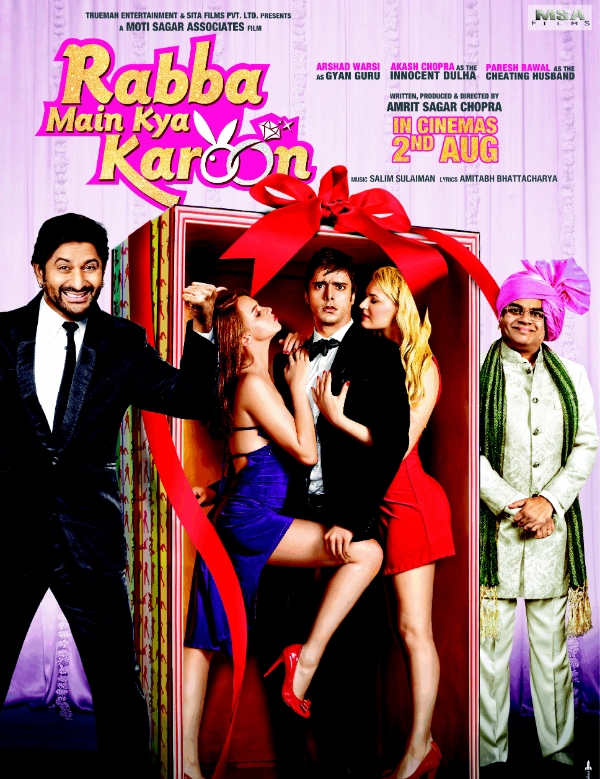 Image Source: twitter/T-Series

Which film?

Rabba Main Kya Karoon?
Title is quite matching to Moti Sagar's plight...
Kasam Se. All said and done, I request Moti Sagar to do justice to me.

Thumbnail Image Source: haathichiti