Vinta Nanda: How Alok Nath Went To Navneet Nishan's Building At Night, How He Assaulted Me, How My Career Went For A Toss
Vinta Nanda goes back to narrate the horrifying Alok Nath incident and the repercussions it had on her career and confidence. Doesn't get worse than this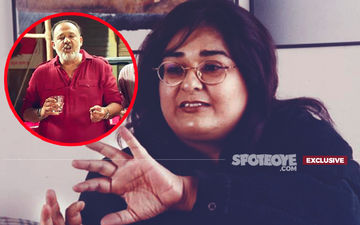 A few days ago, we caught up with TV producer Vinta Nanda at her office. The lady, who sent shock waves in the industry with her FB post saying that Alok Nath had raped her in the past, was not in when we entered. "She has gone to the CINTAA office and will soon be back. Why don't you make yourself comfortable and have some tea until then?" her staff said. After about 45 minutes, Vinta walked in- but quickly settled down for an interview. The lady fielded all the questions without batting an eyelid. Here are the excerpts from the conversation that followed:

What happened at the CINTAA office?
Well, CINTAA was the first to reach out to me after I put the FB post. I know them well enough, and had gone to discuss what should be my further line of action.

What did they say?
They suggested that I should also get in touch with big directors and scriptwriters as I belong to the IFTDA (Indian Film & Television Directors' Association) and Script-Writer' Associations (which she has now, as per her lawyer's note).
Are they issuing a show-cause notice to Alok Nath?
I am sure they will.

Sorry to ask you this, but let's go back to when this unfortunate, horrifying incident happened...
This incident happened about 19 years ago, and for the longest time I was blaming myself: Why do you smoke, Vinta? Why do you drink, Vinta? Why do you go and sit with boys? I finally realised that I was not getting any answers and my scars and wounds which had arisen because I had been violated and assaulted, were not healing. There was too much turmoil and confusion inside me. A point came when I was not able to function as a writer and director. After a long time, I somehow got a chance to direct a film White Noise and I must thank my friend Mahesh Bhatt for that. During its promotions, I decided to go public with what I had met with.

And?
I spoke to Urvashi Asher, a journalist from Times Group then. She published it prominently- but shockingly, nobody from the industry came forward. Sometime later, I even wrote a detailed piece about this in Le Officiel magazine, but yet got no response from my fraternity. Mind you, I hadn't named Alok Nath until his point.

Not even your friend Mahesh Bhatt connected with you?
Nobody.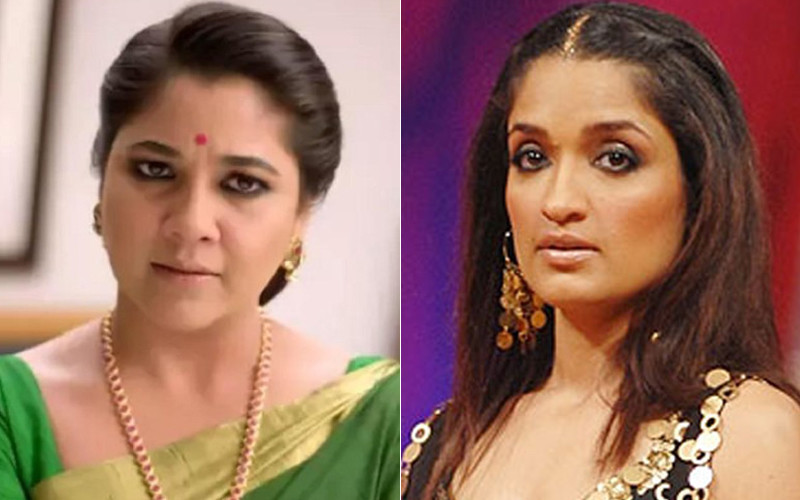 Narayani Shastri & Sandhya Mridul

Maybe he didn't read it?
Probably he was not aware, but how could I have picked up the phone and told him? I had already gone public, surely I couldn't call him or even his wife Soni Razdan to tell them: I have gone public, please pick up such-and-such date's edition and read the details.

What happened when White Noise released?
After White Noise, whenever I asked for work, I was not given. It was felt 'yeh hamari baat leke chali jayegi'. You see we are in a society... (trails off).

Where honesty is not appreciated?
Exactly. And then, it was like shut the door else the door will shut on you.

I had 5 shows on Zee TV and all were doing well. I don't know what issues Chandraprakash Dwivedi of Zee had with me then. Alok was chasing Navneet Nishan, landing up below her building in the middle of night and asking her to come down. He would even land up at my office and create a scene by calling me all sorts of names. But when Dwivedi took over, they called me after a week and said that the show needs to take a leap. Ek thakaavat aa gayi hai, they complained. I put my foot down because Tara was doing very well then, but then we strategically thought that we will do what they say. They said we should get one younger Tara and show her to be born to Navneet, out of wedlock.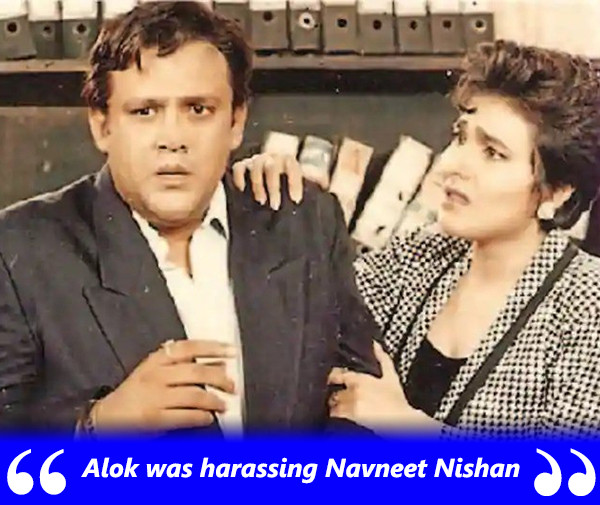 Did Navneet take it rightly?
Nope, she knew what was happening. It was her show, but it was like 'my way or the highway'.

Phir kya hua?
Just after that, we were told to take Alok Nath back because Zee said the audience wanted him to return.

And you did?
Yeah. By that time, I thought we had sorted out our issues. His wife Ashu was my best friend, even Alok was. But after a week, something happened that sent me into a tizzy.

What?
We were called to Zee, made to wait for 2 hours and then insulted.

Huh?
I was told to take off all my shows. I wanted answers from them, but all I got was: Hum kya kya kar sakte hain, dikhaenge aapko. When I argued, we were asked to get out. Guys were called and told to throw me out, I was told that I should not be living in this country as the way I was portraying our women in my shows was corroding our culture.

Life changed. I had to tell my staff that it was all over. I had 10 phones in my office, they all stopped ringing.

Do you suspect that Alok Nath was behind this?
I am telling you the sequence. But yeh khayyal toh aate hain na, you tend to join the dots. Dwivedi was not an outsider, we know he is from Bollywood. Those were not the days of corporates.

Was Alok Nath very close to Dwivedi?
Yes, he was very close to Dwivedi.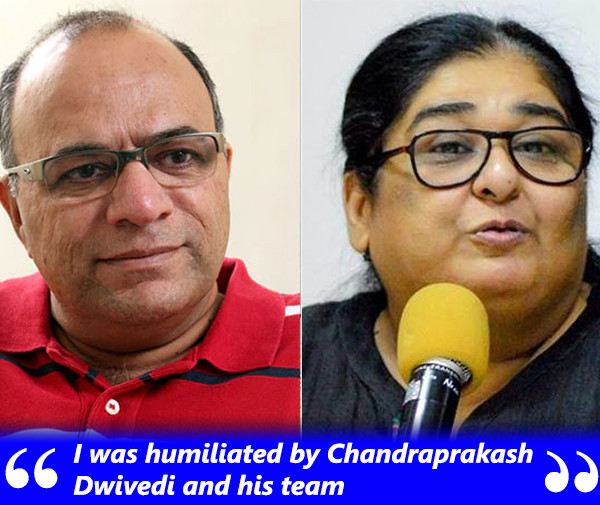 Who knows, he must have been thrilled at what happened to us. We knew he had a Dr Jekyll and Mr Hyde personality. But we had accepted our shortcomings as he was a friend. Later, I took over Kabhi Kabhi when Anurag Kashtap was moving to films and there too, Alok Nath found his way to be cast. I don't know why I didn't have the courage to tell the Plus channel ki mere saath kya hua tha? I started isolating myself. I had no support system.
Did you go into a depression?
Obviously. And there's nothing wrong in counselling and/or treatment.

Did you go around asking for work?
You name it and I went. Lekin kaam nahin mila. Sab sunte the, milte the- lekin kaam nahin dete.What an amazing team Zee TV had before Dwivedi- Kamlesh Pandey, Nitin Keni, Karuna Samtani. They understood people and content, both. Even they asked for changes at times, but those were only cosmetic changes.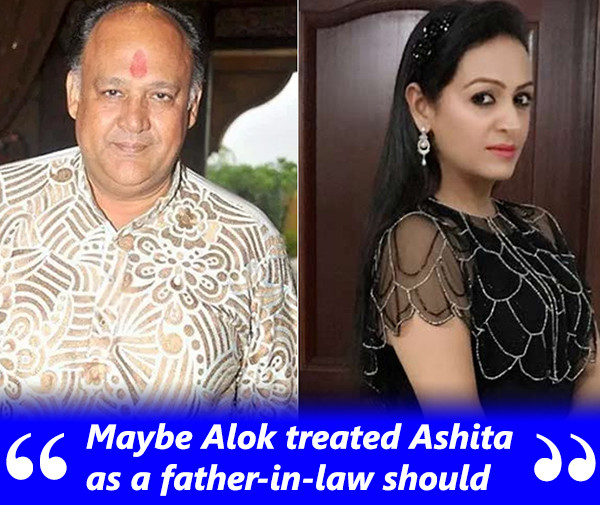 Do you thin that the world is with you, now?
Incredibly. I still remember my mother holding me back from putting out the FB post. I so wanted to put out on Oct 7, but went with it on only Oct 8.

Ashita Dhawan played Alok Nath's bahu in a show, she has taken his side...
Well, if we all are lying- then fine. Maybe, he really treated her like a father-in-law should (laughs). He came after me, after a party. He assaulted me at my home and left. Rijuta Dwivekar arrived for her session with me the next morning. I was unable to get up.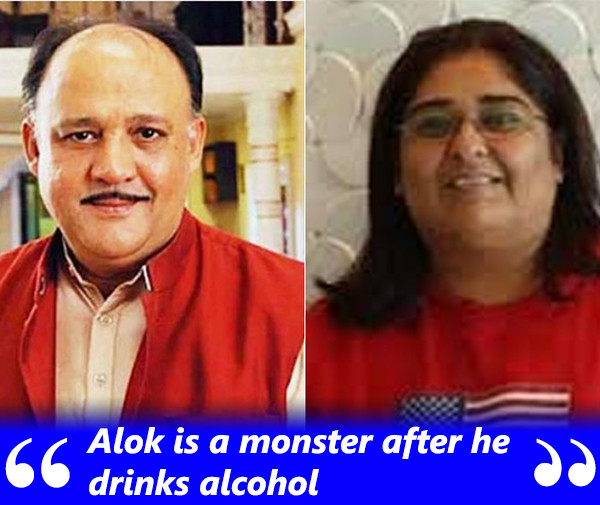 Your message to girls on this #METoo?
Go forward, tell your story, give details as many as possible. I am thrilled that a Hum Saath Saath Hain crew member, Sandhya Mridul and Narayani Shastri have also come to talk against him. He used to even drink on the sets in the morning. He was fine when he did not drink, else he was a monster.


Image Source:- MillenniumPost,crazysys,siasat,bharatstudent,polkholindia,newszii,namasdir
They say the best things in life are free! India's favourite music channels 9XM, 9X Jalwa, 9X Jhakaas & 9X Tashan are available Free-To-Air. Make a request for these channels from your Cable, DTH or HITS operator.