Why I FELL For Kangana Ranaut & Why Our RELATIONSHIP ENDED: Aditya Pancholi BARES IT ALL!
In a tell-all interview, Kangana Ranaut's ex Aditya Pancholi talks all about her- where he met her, how his affair with her started, and even why it ended. The man is disgusted at the lady's sudden outburst against him and he vents it out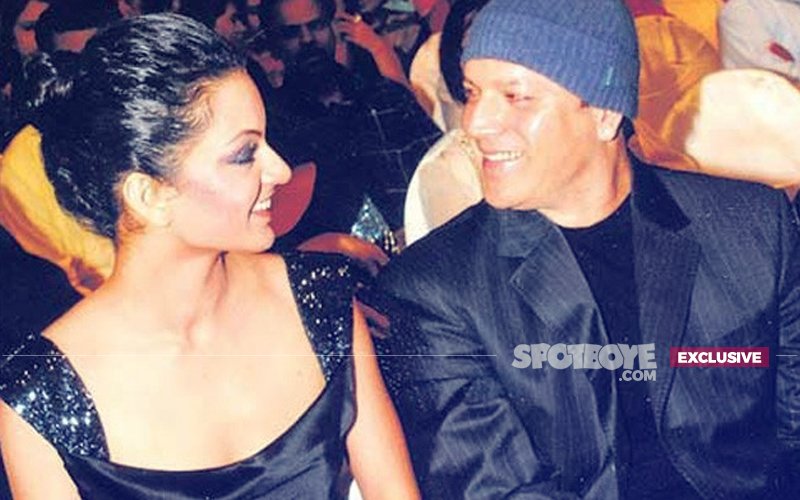 It's time you speak about Kangana Ranaut, but in detail.
In detail? Hmmm, okay. Shoot. Hey, but hold on! Before you ask, let me first say it ALOUD that Kangana is a product of nepotism.

Yeh nepotism ki baat karti hai, She has no right to speak about nepotism because she also got into the film industry through nepotism. If I was not there, who would have sent her to Mahesh Bhatt for one? Agar main uska photo shoot nahi karvata Jatin Kampani se, toh yeh photo shoot kar sakti thi kya? Did she ever stand in a kilometre long line for an audition? Ask her if she ever gave an audition in her life? If yes, to whom?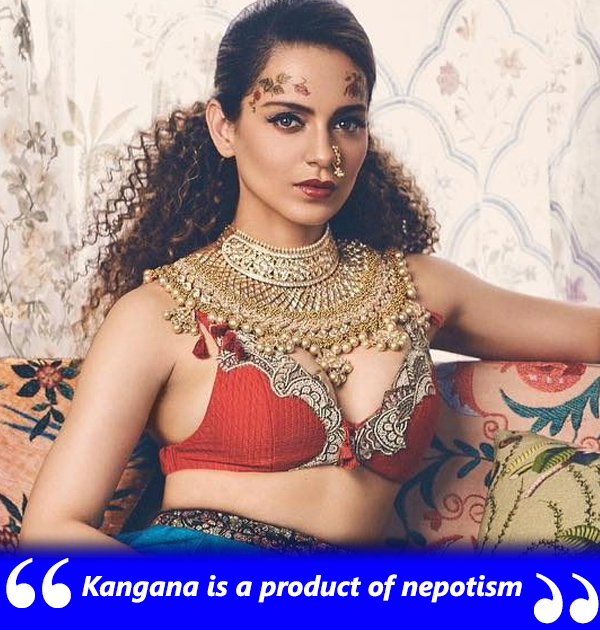 Did you recommend her name to people in Bollywood?
I sent her picture to Rajesh Grover and asked him to find her some work. He said, 'Sahi time par picture bheja tune kyunki Bhatt saab ek film ke liye ek ladki ki talaash mein hain.' The hero was Emraan Hashmi and the film was being directed by Anurag Basu. It was Gangster.

Grover sent her photos to Bhatt saab. He and Mukesh Bhatt liked the photos and they wanted to meet her. Rajesh Grover took her to meet them and there she also met Anurag Basu. Ye bolti hai, 'Main coffee ad ka audition de rahi thi aur woh auditions ke baad main doosre models ke saath Bhatt saab ke office gayi'. Yeh saraasar jhooth hai. You can confirm this from Bhatt saab or Rajesh Grover.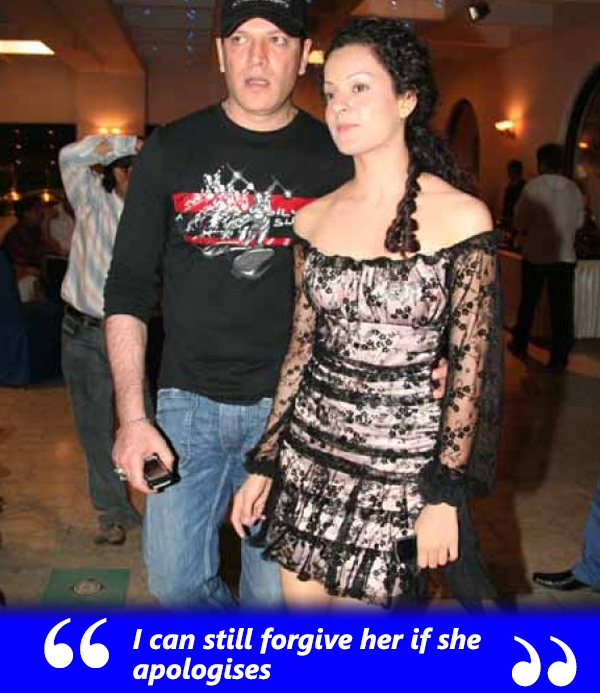 Would you say that Kangana was a mistake of your life?
I don't think so. It was a moment, maine kuch plan nahi kiya tha. You never plan love, love just happens. She met me on the road, this was outside KFC on Linking Road. The building was built by my friend, Sudhakar Shetty. She kept calling me for 3 months after that but I did not meet her. After three months she called me and told me that she is sitting in JW Marriott, Juhu with Kamlesh ji, a lady from Chicago. That day finally I met her and milne ke six months baad bhi hamara affair shuru nahi hua. We used to hang out in groups but there was never any love/passion.



So, how did you two get drawn towards each other?
Then one day, I looked at her. And whatever I am saying is the truth. I am not a saint, I am a human being but I have flaws and I have some good qualities also. For six months I had never looked at her in that way. Bas ho gaya!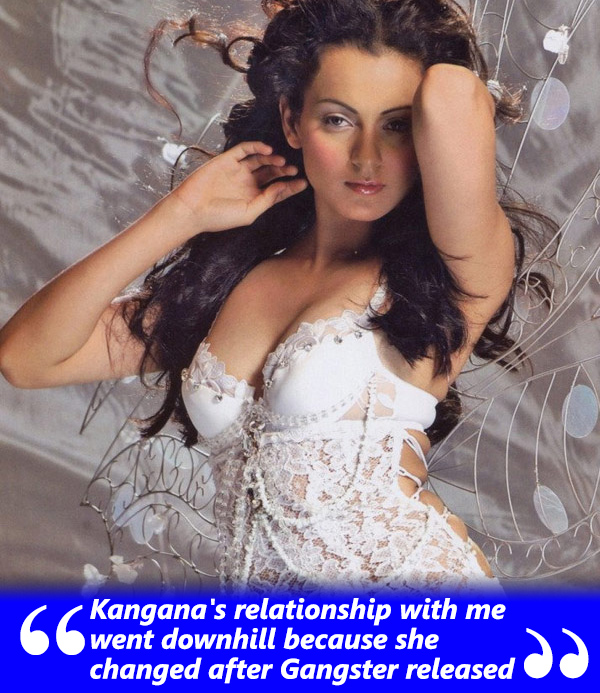 Then what changed, why did the two of you split?
The day, her first film Gangster released, she changed. I could not believe she was the same girl.

How did she change?
She changed as a human being, she changed as a person. She was a very, very lovely person before Gangster saw the light of day. She was such a cute, lovable girl before that.

That's it. But honestly, I don't regret meeting her. I am hurt, I am not angry. Tum meri tareef nahi kar sakti ho to theek hai, I have never even asked for credit. But she cannot speak against nepotism because she got a break through someone who was already in the industry, and that was Aditya Pancholi.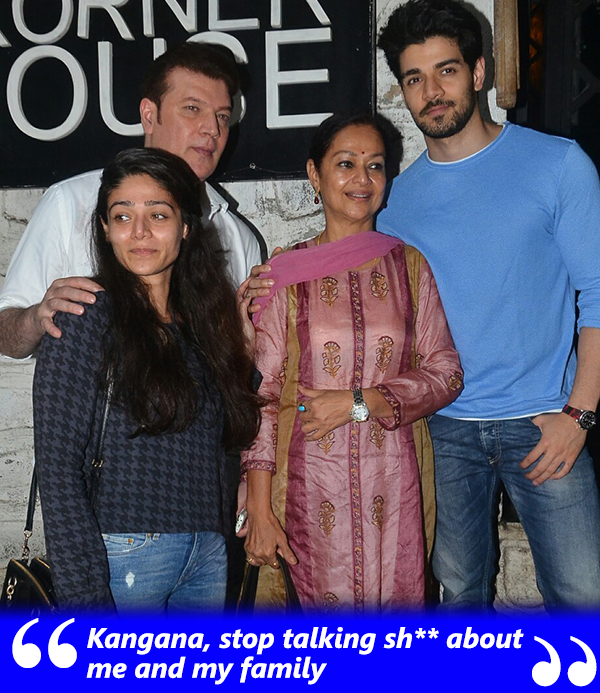 You wronged your wife, Zarina Wahab...
I am guilty of that, I did a wrong thing. I am sorry and I have said 'Sorry' to Zarina, a million times. I am thankful to her that she understood me and took me back. We have been married for 31 years and I can tell you one thing - today, I love my wife more than I love anything in this world. I love her more than my kids and without her, I would have been finished. I would have been God knows where.

Zarina kept the family together, children together. I was 22 when I got married to Zarina, when Sana was born I was 23. People think I am a 70-year old man, I am not 70. She said meri uske baap jitni umar hai. When I met her, I was 38-years old. Today, I am 53. I gave you my Aadhar card yesterday.



Aditya Pancholi's Adhaar Card

Kangana says that she was in an abusive relationship with you, you used to beat her up...
No. She has to prove it. She has to get one witness ki Aditya ne maara hai, except Rangoli.

Rangoli will obviously take her side, like any sister would. Agar Rangoli ki jagah main hota, to main bhi Kangana ka side leta.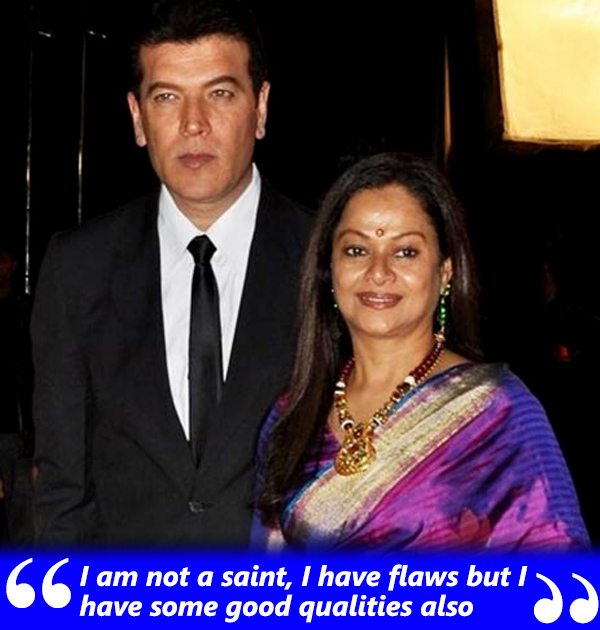 If and when the violence happened, didn't she resist? And did she still stay with you through it?
She even says that I kept her under 'house arrest'. Can she tell us where was she held captive? Address batao.

She says I gave her money for rent, uska phir leave-and-license ka agreement dikhao mujhko.

She stayed at my friend's place in Juhu, Pallavi Angel, ground floor. It was a studio apartment. Why should I ask them to leave? She had changed but I understood that it was a case of success enveloping her. But at the cost of my reputation, passing slandering remarks about my son (Sooraj Pancholi) ? Not done!

Did she leave after Gangster released?
After Gangster released, she shifted to my house in Bunch Berry Apartments, Yaari Road!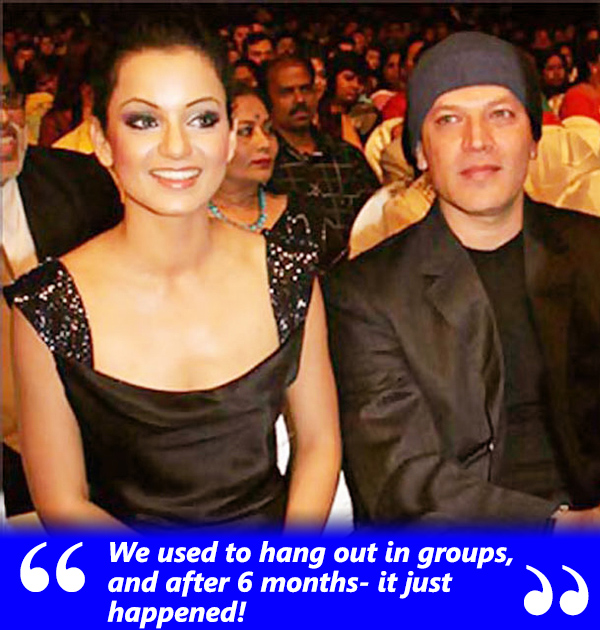 So, when did she finally leave your house?
She stayed there for another year or so. After the unfortunate incident with Rangoli, Kangana and her entire family came and lived in Bunch Berry Apartments, Flat No 702, to be precise.

Did she at any point in your relationship with her ask you to get married to her?
No, never.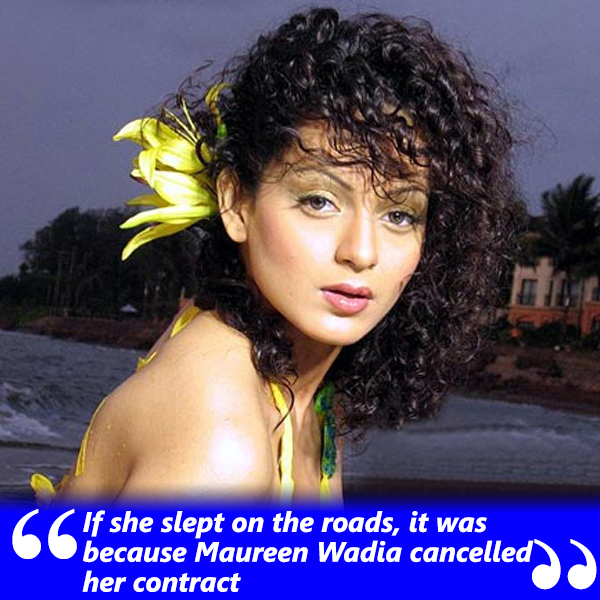 If she apologises to you about her mud-slinging, will you forgive her?
Yes, I will. I am a nobody. I am not someone who holds it against anybody for long. I want Kangana's upcoming film Simran to be a big hit. I can never be jealous of her achievements.

And let me tell you one more thing. It is being said that she slept on the roads when she came to Mumbai. Let me tell you why she had a tough start. Maureen Wadia had cancelled her contract.

One of my friends even paid for Asha Chandra's flat where she stayed, even for her lodging and boarding. I thought gaon ki ladki hai, Hindi aati hai, English nahin aati hai- and that was so beautiful.

It's really high time she stops talking sh** about me and my family. Stop this nonsense, Kangana. Just stop it.


Image Source: Manav Manglani, topsy, gazabpost & hd101