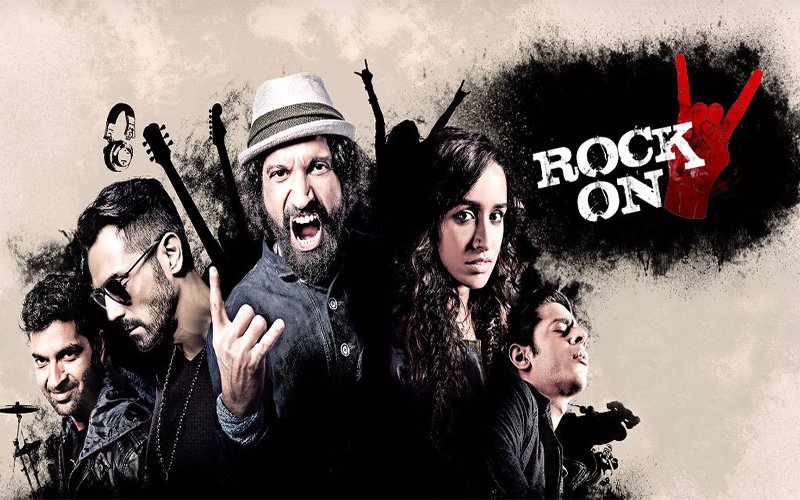 Your browser does not support the video tag.
Rock on 2 is a continuing journey of the members of 'Magik' band and how their lives have changed. Joe (Arjun Rampal) who in the first part lived in a financial crunch is now a judge in a reality show and also manages a club which promotes young talents. K.D (Purab Kohli) composes music for corporate clients and Adi (Farhan Akhtar) traumatized by some tragic past events has shifted base to a small village in Meghalaya and has dedicated himself for the welfare of local farmers. However, all the members at some level still miss 'Magik'.

The sequel takes the story forward with Adi who is guilt ridden, lives in a state of oblivion and is occasionally visited by friends.
Jiya's (Shraddha Kapoor) story is another track. Jiya is a talented lyricist-singer who doesn't want to come out in open because of a tragic incident.
At the interval point, it is revealed that the tragedy that has been haunting Farhan and Shraddha is related.

There are some villainous acts too in the film and these acts help bring the band members together once again. What follows is reunion of 'Magik' with two new members,followed further by a concert to help the village that is Farhan's base and now devastated by fire.

The Story telling technique employed in the film is non linear and it surely appeals. The Film has tons of emotional moments as opposed to musical moments and this only leads to disappointment because of the expectations you carry from the first film of the franchise. The songs composed by Shankar–Ehsaan–Loy fail to leave any mark.

In the acting department, the lead cast fare well - though much was expected from Shraddha Kapoor.

SpotboyE.com's biggest film buff Sangya Lakhanpal took to the theatre to review the film and gave 2.5 stars. See it, you may not mind it.


Thumbnail Image Source: datasource