2.0, Box-Office Collection, Day 2: Can Rajini Do The Heroic Of Saving This Film From Losing Money?
Rajini's 2.0 is going to incur losses, maybe big losses. The 550 crore film needs a return of Rs 1100 crore to be called as 'cut even'. Kahan se hoga? Mushkil hai, bahut mushkil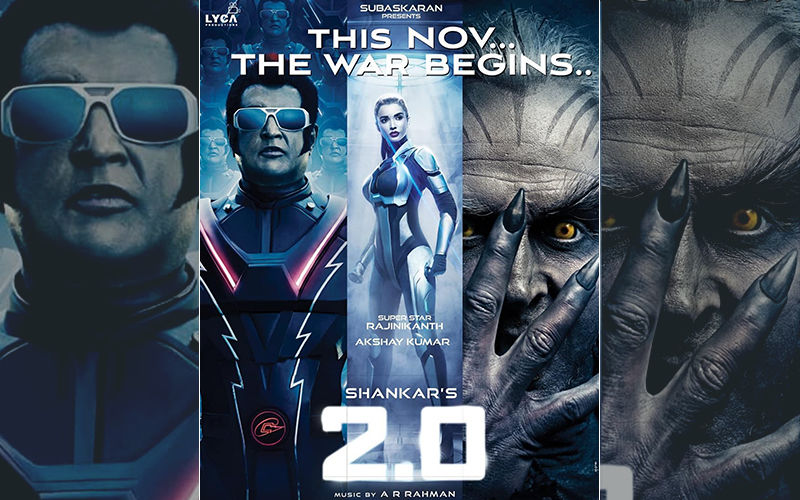 Easier said than done. The fact is that Rajinikanth is most likely fighting a losing battle against the fact that his latest film 2.0 has been disliked by the audience. 2.0 has registered only 18 crore on Day 2 in its Hindi version in contrast to Rs 20 crore on
Day 1
, and a drop of 15 per cent is said to have been registered across the nation in totality.
The word of mouth is not good, and the Twitterati is divided into 2 parts- the Rajini fans are thrashing the media which is saying the truth while on the other hand, the media which has praised the film is being trolled by the people who have been disappointed by the film. A Rajinikanth-Akshay Kumar combo called for better response. Alas! It wouldn't be a surprise if 2.0 notches up its earnings on Saturday and Sunday more than what has been collected on Thursday and Friday.
For those who missed the
SpotboyE.com review of 2.0
, click below to read it: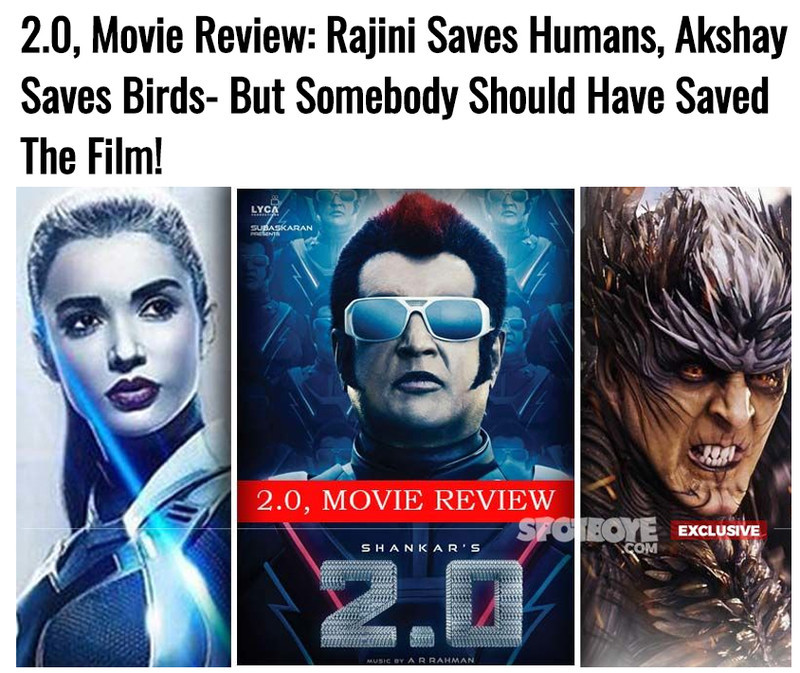 What would be interesting to know is whether the multiplexes keep as many shows going from Monday onward as they started with on Thursday. And shouldn't the Popcorn and Pepsi prices drop too? Yeah, to make hay while the sun shines, the overconfident multiplexes had hiked up the Popcorn and Pepsi rates. But then, the sun did not shine, at least not brilliantly!
2.0 also stars Amy Jackson who has given a plastic performance and should thank her stars that she has been cast in a Rajini-Akshay film. Sudhanshu Pandey, who is also there in the film, does not salvage it either. A R Rahman has given nothing to hum about. Better read the review embedded above, else one can go on and on about the demerits of this Shankar flick made at an exorbitant cost.
Moral Of The Story: Invest reasonably for your fruit to not turn sour
Image Source:- Instagram/2point0movie