Had it not been for Akshay Kumar's scene which tells us how he became that dangerous crow
which you see in the trailer,
I don't know if there would have been anything to praise in this overconfidently made film by Shankar. Gosh, he's left an open end for 3.0! Okay there are comebacks in movie business, but this re-emergence of Robot was certainly not required. In a 500 crore plus film. One wonders how 1000 crore will be recovered which Rajinikanth had promised at the trailer launch in Chennai- unless of course Rajini's die-hard fans refuse to be reasonable.
So yeah Akshay Kumar in the form of a deadly crow is out to kill all those who have mobile phones; cellphone radiations have harmed birds no end. Noble cause, alright. Rajini of course is the hero, so he is out to save the human race. Noble cause, alright again. But Mr Shankar, why is Akshay introduced only at the interval? Plus, how could you give such a haggard look to one of the most handsome men in Bollywood? Just because you have shown him old? Thankfully, he still saves your film to a certain extent with his histrionics in the flashback scene, which thankfully is longish.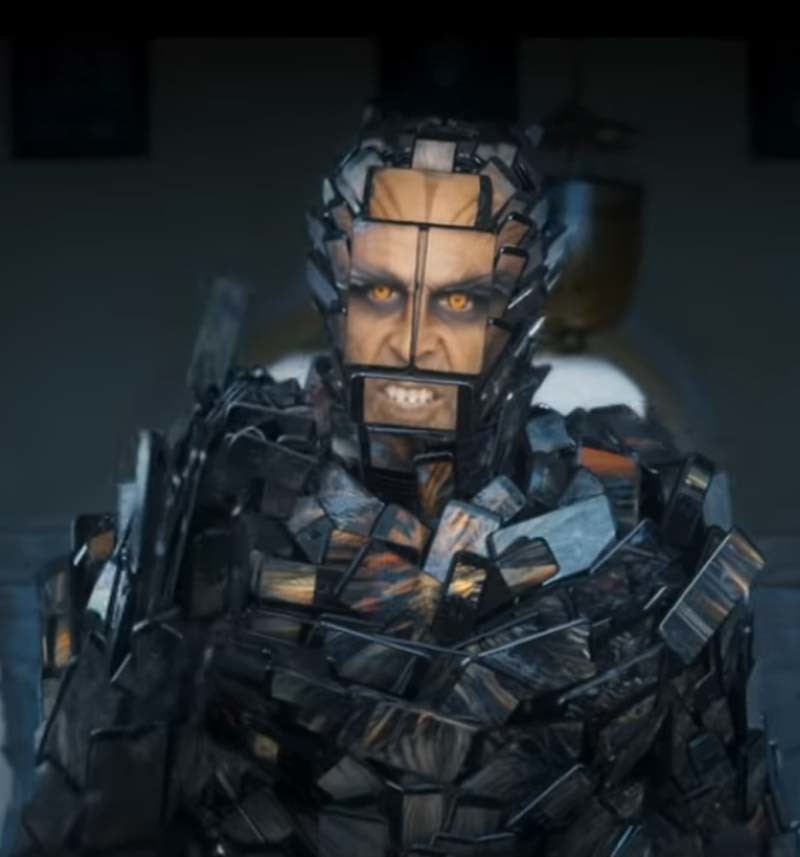 Akshay Kumar In 2.0


Abbas Tyrewala makes a bad comeback with dialogues like Kya Yehi Pyar Hai (the unforgettable, soulful song from Sanjay Dutt's Rocky) and Ab Aaya Hai Unth Pahaad Ke Neeche (You certainly don't need a reminder that which film's dialogue is this). A R Rahman has done nothing to the music if at all there's any.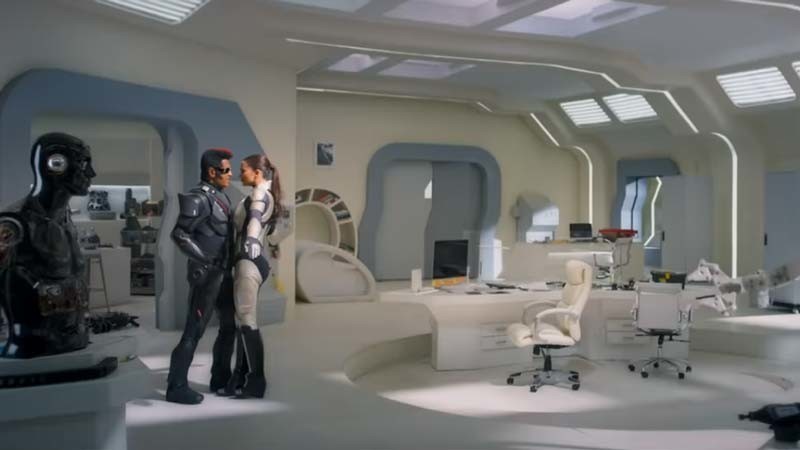 Rajinikanth And Amy Jackson


Shankar's screenplay and direction is weak- and weak is the word. And how can one forget Amy Jackson before concluding 2.0, err, 2.OhOhOh? Aishwarya Rai, where were you? Am not convinced with Shankar's explanation that you were not included because he needed a new character in this story.
The VFX? Not bad, and
certainly better than Thugs Of Hindostan.
But we have been thugged again!
I am going with TWO-and-HALF, an extra half for Akshay Kumar.


Image Source:Insta/akshaykumar,/amyjackson