When I first heard that Yash Raj is out to make a film with two actors whom I love beyond measure, my happiness knew no bounds. I was disappointed with the trailer, but you know I believe in the age-old saying: Don't judge a book by its cover. So keeping an open mind, I walked into the first day, first show of Thugs Of Hindostan. Relished the warm start with Ronit Roy and the little Fatima, but as soon as Mr and Mrs Ronit Roy were shot and the way they went down- I knew Victor Krishna Acharya was out to make his actors ham in this film. I was scared. I didn't want Bachchan and Aamir to overact. Thankfully they didn't- but sadly they didn't leave unerasable impressions which they are known for. It was so evident that they held themselves in check and didn't go over-the-top as Victor wanted them to.
Yes, Vijay Krishna Acharya is called Victor in his fraternity. Nothing to feel victorious about this one, Victor. Nothing at all. You have failed Yash Raj and the 300 crore (hope the 300 we hear/read is an exaggerated amount) they gave you. Such a cast comes once in a lifetime but you couldn't give justice to the two stalwarts. You were seemingly carried away by the fact that you got Bachchan and Aamir in the same frame in just your 3rd film, but how badly you frittered away the advantage of what could have been a grand roll-out of Kranti meets Pirates Of Caribbean.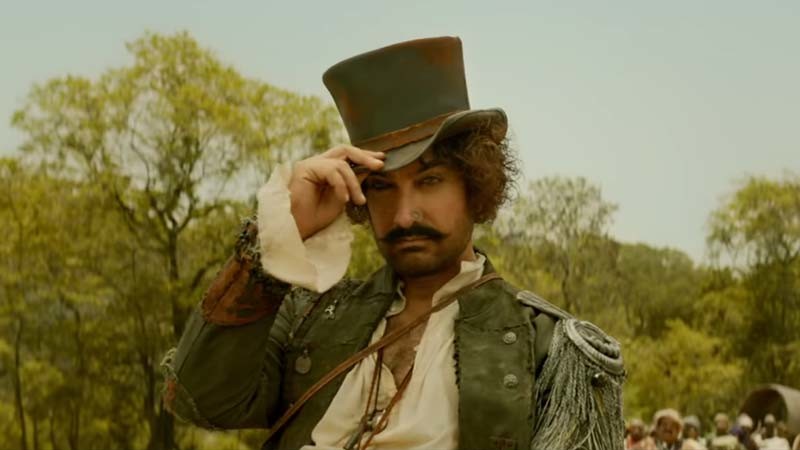 A Still Of Aamir Khan From Thugs Of Hindostan
Did you like Fatima Shaikh in Dangal, guys? At least I did. But here? She is superb in fight sequences but miserably disappoints when she has to motivate her battalion and give an expression of shock in the villain's den in the climax- two of her scenes where she could have raised her profile.
Katrina Kaif? She has been asked to only dance and is not relevant to the plot at all. Gets fitted into the screenplay only when Victor, err, Vijay wants a dance number.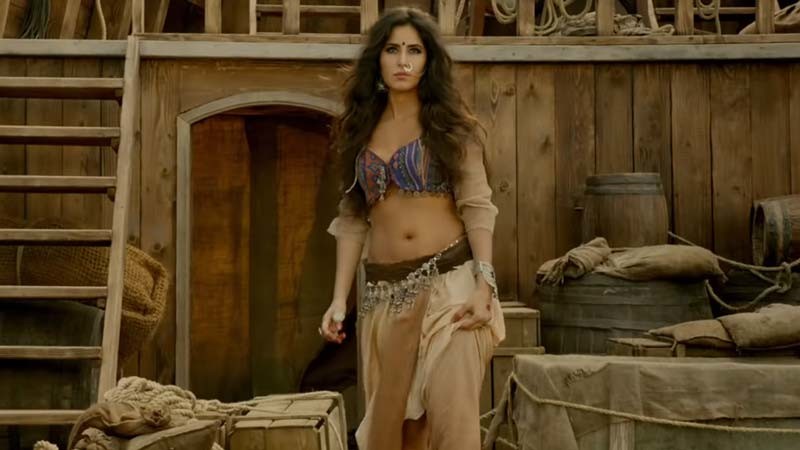 A Still Of Katrina Kaif From Thugs Of Hindostan
The less said about Ajay-Atul's tunes, the better. Even the Suraiyya number is not going down in the long list of successful Kat's oomph-laden numbers, even though she has danced her heart out no doubt.
Bachchan and Aamir? Had it not been for them, I don't know how much this ship would have sunk. But now, the two volcanoes of talent manage to bring it ashore with safety. Bachchan is superb and his gravitas continues unabated. Aamir puts his best foot forward with his perfect expressions coupled with impish charm.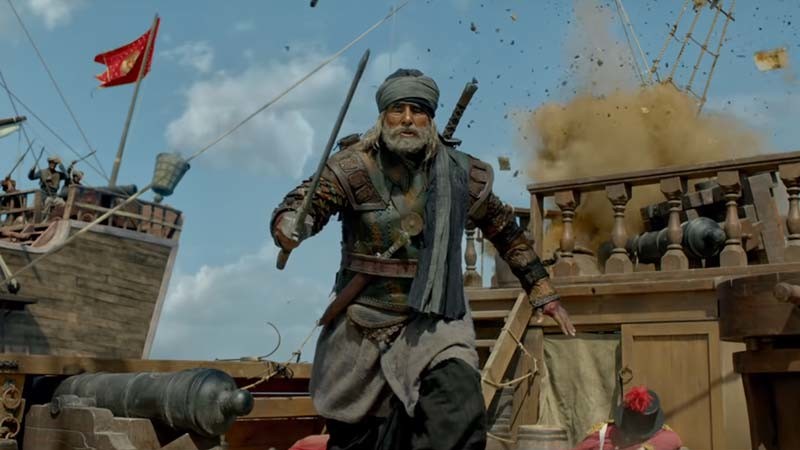 A Still Of Amitabh Bachchan From Thugs Of Hindostan
What also saves the film- let me thank Big B and Aamir before that- is that you can sense it has great production values. We applaud the effort taken to magnify the canvas. We are inclined to applaud the effort taken to dish out some unbelievable stunts.
Scale wise fine, the grandeur is visible in certain scenes. So yes Victor, the money was spent. But where is the emotion? We didn't shed a tear for li'l Fatima when her father is killed by the East India Company officers. We didn't feel for Bachchan when he is cornered- not that I remember a similar situation in any of his film in the past where I felt likewise. We didn't root for Aamir when he tells the EIC something to the effect of Hindostani Ka Imaan Koi Paan Ya Supari Nahin Jo Chabaya Aur Thook Diya- pray, what kind of a line is that? And pray pray, what was that, when Md Zeeshan Ayyub asks Aamir if he is Mahaan or Kamina and Aamir replies Mahaankamina?
I am going with TWO-and-HALF. Can't push it further. The captain of this ship is not a high-grade licensed mariner.