Box-Office Collection, Day 2: Karwaan Collections Better But Mulk & Fanney Khan Still Slow
The collections of Karwaan almost doubled on Day 2 at the box-office according to reports. Mulk and Fanney Khan are going slow but owing to strong word-of-mouth, might pick up on Day 3.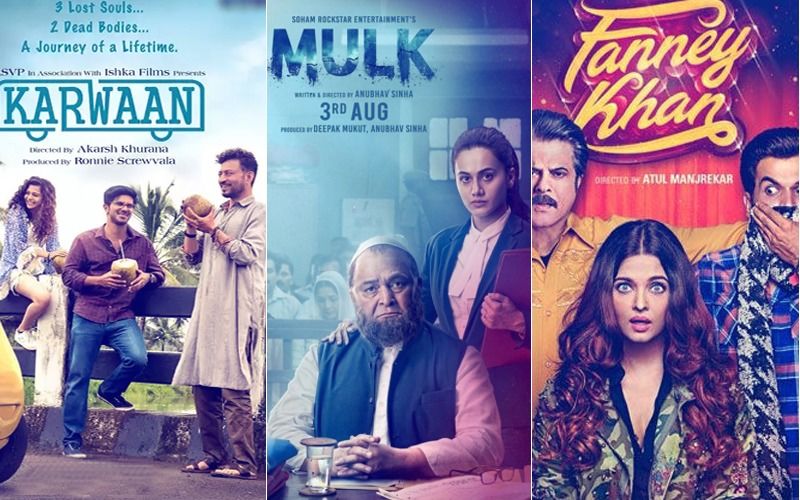 None of the 3 releases this week – Mulk, Fanney Khan and Karwaan – all opened to low figures at the box-office.

However, on Day 2, Irrfan Khan, Dulquer Salmaan and Mithila Palkar's Karwaan has raced ahead of the remaining two. The film's collections have almost doubled. On Saturday, it made Rs 2.75 crore according to Box-Office India.

Mulk starring Rishi Kapoor and Taapsee Pannu improved by 60% and collected Rs 2.35 crore. Fanney Khan, on the other hand, which features Aishwarya Rai and Anil Kapoor, pocketed Rs 2.25 crore.

Talking about SpotboyE.com reviews, Editor Vickey Lalwani rated Mulk 4 stars and wrote, "If you are an Indian, you can't miss this movie. Does not take sides, yet gives you the correct picture of present India. Does not beat around the bush, but does not end before blaming politics. Anubhav Sinha, take a bow! You have balls. And I am not going to put *** in place of a, l, l. Soorma, Dhadak and Mulk in barely a month---- I am proud of Bollywood in 2018. Now, the oversaid statement in meetings and interviews Content is the King' is finally reflecting."

Fanney Khan also received a thumbs-up as he rated Aishwarya Rai and Anil Kapoor's film 3 stars and wrote, "Like Mulk brought many questions to the fore of the present society, ditto for Fanney Khan which asks: Why do we judge people by their looks? Why do we get angry with our parents when they cannot afford our demands? Why is it a general feeling that females who have made it to the top had to compromise? This Friday has been quite thought-provoking. Emotional, dramatic and funny. The emotional quotient is high but should have been more, and the comedy quotient lesser. That's the only problem in Fanney Khan, which is still a must-watch."

While Fanney Khan and Mulk are going slow at the box-office, there is strong word-of-mouth for both films and you never know, they might improve drastically on Day 3.