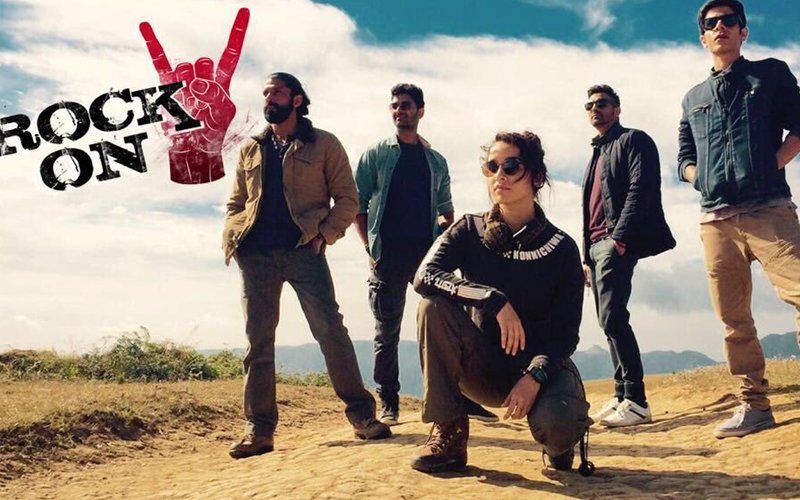 A collection of Rs 5,61,000 in 3 days and what else can you headline this article for a film which was made at Rs 50 crore?

Was it really Narendra Modi's demonetization of the RS 500 and Rs 1000 notes which dug its grave? Or, was it that the Shoojat Saudagar's film (earlier made with a different director Abhishek Kapoor aka Gattu) is intolerable?

Film critics have given pathetic reviews and the public is also not interested from here on. SpotboyE has it that this morning, Rajhans, a leading exhibitor in Gujarat, has pulled off the film by 50 per cent. "I have 21 properties in Gujrat and I had allocated 42 screens to rock On 2. This morning, that is at the start of the fourth day, I decided to have only 21 screens run it further."

Explaining why, Rajhans said, "It's a question of demand and supply. Why should I run a film whose occupancy has been 4 to 5 per cent in my premises? It has been a losing proposition from Day 1 and has shown no signs of improvement."

Talking to SpotboyE.com this morning, Rayan from PVR Icon endorses Rajhans' viewpoint and says, "I too have not recorded any growth in Rock On 2 from Day 1. Add this to the fact that today's scenario is even duller.:

Manoj Desai from Gaiety-Galaxy too did not paint a rosy picture. "The occupancy in my cinemas is just about okay, but I know for a fact that multiplexes mein bahut bura haal is picture ka," Desai said.

Rock On 3? We don't think that the film's producers Farhan Akhtar and Ritesh Sidhwani (Excel Entertainment) will tread into this territory again, not even with Gattu. Trade analyst Komal Nahata analyses, "I think the film stands to lose about Rs 25 crore."







Thumbnail Image Source: twitter/RockOn2TheFilm