Judgementall Hai Kya Box-Office Collections, Early Prediction: Kangana Ranaut-Rajkummar Rao Starrer Opens With A Bang
If we add up critics and audiences reviews, Kangana Ranaut and Rajkummar Rao's Judgementall Hai Kya is all set to fetch good footfall and numbers on Day 1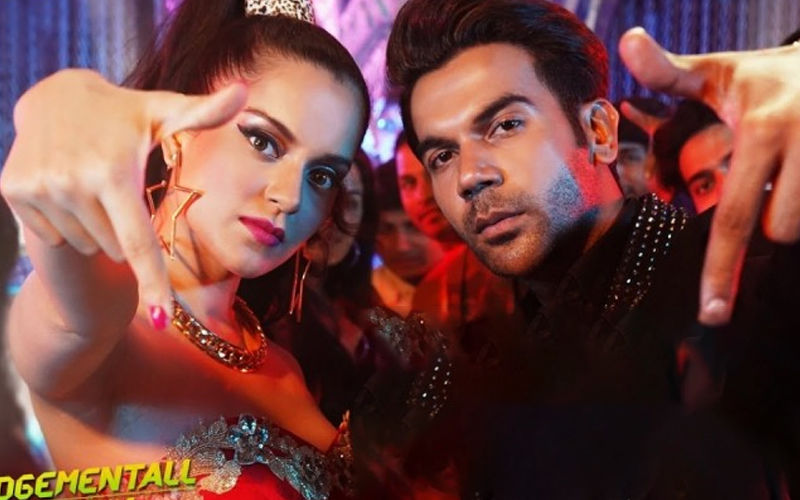 If we add up critics and audiences reviews together, Kangana Ranaut and Rajkummar Rao's Judgementall Hai Kya is all set to fetch good footfall and numbers on day 1, despite locking horns with Kriti Sanon, Diljit Dosanjh and Varun Sharma starrer Arjun Patiala. While the makers of both the films are leaving no stone unturned to keep the buzz around their films alive, fans seem to favour Ekta Kapoor's film more as we have live updates for the same and the results are pretty evident.
The early box-office predictions of Judgmentall Hai Kya, we got in touch with Trade Analyst Girish Johar, he said, "Whatever we have seen of the film – promotional material, posters – give out intrigue value. Rajkummar Rao and Kangana Ranaut's film is backed by Ekta Kapoor, the expectations are pretty much decent. Since it seems to be very upmarket and niche content, I peg the film around Rs 3-4 Crore on Day 1. If the word of mouth becomes strong, the collections can go up to Rs 4-5 Crore."
Talking about the film, SpotBoyE.com Editor Vickey Lalwani rated Judgementall Hai Kya with 4 stars, "Judgementall Hai Kya is an outstanding thriller, which keeps you guessing till the end. I couldn't decide till the end who's better- Kangana or Rajkummar? This is clearly Kangana Ranaut's best performance till date. Her body language is insanely amazing- the way she walks in several scenes constantly looking behind her shoulder. Her dialogue delivery is flawless- she out-pours just what her character requires. You can make out there's so much of improvisation which she has done beyond what the director demanded."
Image source: vevomovies