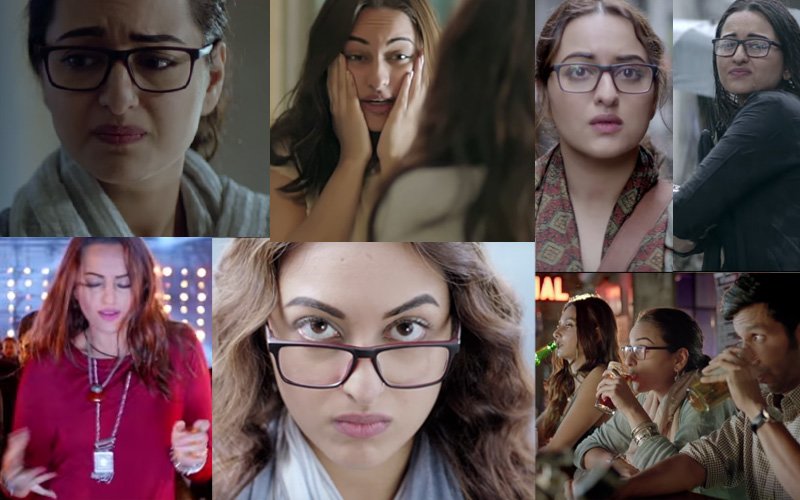 Sonakshi Sinha launched the trailer of her film Noor and you can't miss Sona dear in her bubbliest best in it.

At the launch event, Sonakshi was asked to share a few words on her role and the film, and Sonakshi was quick to say, "I respect journalists."

Noor, played by Sonakshi, is about a journalist, who hates her job, her life and thinks nothing works in her favour and the entire universe conspires against her to put her in trouble.

Even on birthday she has no leave as editor sends her on an assignment. Yes, we journalists have those days and if you are a journalist, you will totally feel it.

So, the trailer gives a sneak peek into her miserable life and then she gets a makeover- Seedhi Savitri to Sexy Savitri and acts like a cool cat. But Noor finds herself in a soup after a sudden turn of an awful event. Well, the trailer has a fresh look and has three hotties alongside Sonakshi.

- Shibani Dandekar as her sexy friend
- Pretentious Guy Kanan Gill making his debut on screen
- Purab Kohli romancing Sonakshi

The reprised version of Gulabi Aankehin is a song worth waiting for the trailer gives a glimpse of it. Directed by Sunhil Sippy, the film is set to release on April 21.

The film is also set to hit screens in Pakistan.




Thumbnail Image Source: youtube/tseries