India's Most Wanted Trailer: Arjun Kapoor Sets High Expectations!
Makers of Arjun Kapoor's upcoming film India's Most Wanted, have dropped its official trailer, online. Don't miss it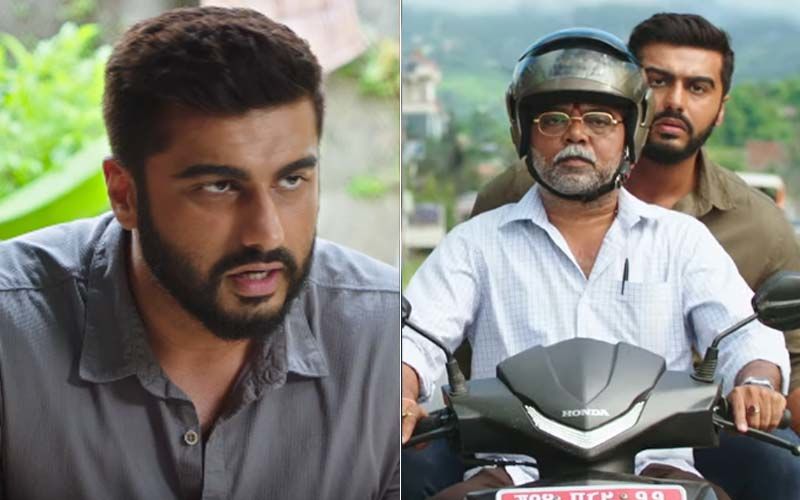 After teasing fans with different posters and teaser
, now the makers of India's Most Wanted have unveiled the official trailer of
Arjun Kapoor
starrer. Directed by Raj Kumar Gupta, the film revolves around the story of five unsung heroes who hunt for India's Osama and plan to capture him without using bullets. In India's Most Wanted, Arjun will seen playing the role of an intelligence officer, Prabhat Kapoor.
Sharing the trailer with fanson Twitter, Arjun wrote, "Super proud to be a part of this story of 5 unsung heroes who went on the manhunt for India's Osama. Watch them in the #IndiasMostWantedTrailer now - bit.ly/IMW_Trailer @rajkumar_rkg @foxstarhindi @raapchik_films @saregamaglobal #IMW"
The 2-minute-30-second long trailer sees Arjun Kapoor along with his team of 4 people heading to Kathmandu, Nepal to nab India's Osama, a terrorist on the run who engineered 52 bomb blasts between 2007 and 2013 in different cities of India, killing 433 people. While the face of actor playing the terrorist in the film is not shown to the audience, the action-packed, intriguing trailer along with Arjun's fine performance has set fans' expectations high.
While sharing the latest poster of the film
, a day back, Arjun Kapoor wrote, "At a certain juncture in life, we all come to realize something very important - not all heroes come in costumes. Some come with courage as their only armour. The courage to put the country before themselves...before their personal lives and dreams. They come with the selfless pursuit of rising beyond the ordinary to protect their nation - their only home. They come with the gumption to guard what is theirs."
The caption further read, "They are satisfied being one in many, in not being heralded as the saviours, in disappearing into the milieu of everyday life so that they can go back to doing their jobs of protecting us. Because nothing is bigger to them than the pride they take in walking to work every day, knowing that this might be their last day alive. Knowing that no one will ever know about them. Knowing that they are the uncelebrated, the undiscussed, the unsung heroes. They are the ones who have served our country undeterred by failure and death, the ones we owe many historic moments of national pride to. They are the ones who have chosen to stay unknown. I salute you - and I am humbled to play one of you. This is a tribute to your relentless spirit. I hope to one day find it within me, even for a moment, to be as selfless as all of you."
Image Source:Youtube