Jio MAMI Film Festival: Konkona Sensharma's A Death In The Gunj Is A Thrilling Experience
The story is based on real events in Konkona Sensharma's family. It serves lot many emotions on your platter– fear, lust, family, friendship, jealousy, loneliness, love and death. An intriguing project with a nuanced and rural setting is a must-watch!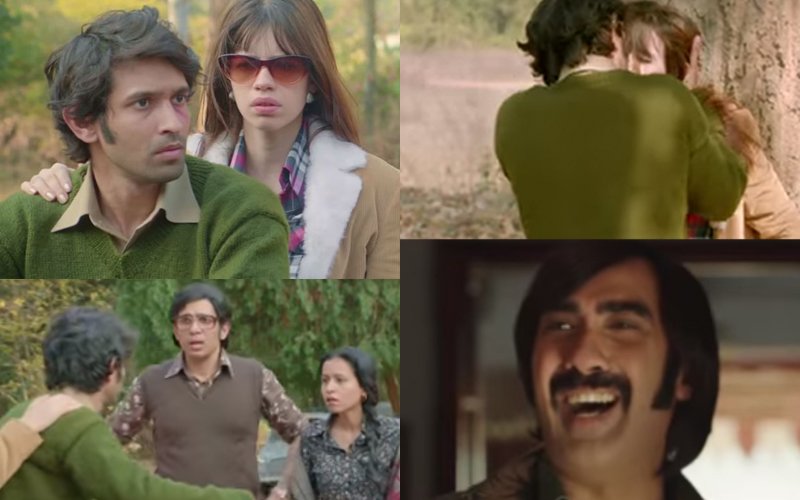 The movie took me into a completely different space; I felt I was a part of it. I laughed, got scared, smiled and I had tears in the end.


To put it in a nutshell, Konkona Sensharma's A Death In the Gunj is a simple story of how a dysfunctional family gathering ends in a tragedy. Sharma has tried to give an auteur-driven alternative to mainstream Bollywood through her first film. Although the story is set in the late 70s with its retro setting, it does give faint glimpses of modern receptivity with brief sex scenes and crude language.

The 104 minute film starts with two men Nandu (Gulshan Devaiah) and Brian (Jim Sarbh) pondering over how to get a body into the boot of a car. Sharma then takes us into a week-long recap, aided by a well- composed background score & excellent screenplay, takes you through seven distinct settings – each embodying a different emotion.



Image Source: Gold Poster

Day one takes you to the initial setting – a family gathering at an old Anglo-Indian town – McCluskiegunj in Bihar. In the gracious home of Auntie (Tanuja Mukherjee) and Uncle (Om Puri) in the Gunj is the controlling son Nandu, his attractive wife Bonnie (Tillotama Shome), and their six-year-old daughter Tani (Arya Sharmav). Also seen are Nandu's quiet brother Shutu (Vikrant Massey), the 19 year old misfit in the group who is constantly taken for a ride by his elder siblings and sexy girl Mimi (Kalki Koechlin), a friend of Bonnie's.



Image Source: youtube/ Tifftrailers


Although it takes a little while to figure out who is related to whom and how they connect, it's clear from the very beginning that Shutu is not comfortable and is not treated well. He's the one that imperious Auntie commands to run various errands, while Nandu and Bonnie apparently expect him to look after Tani at all times. Shutu himself appears more comfortable with the little girl than with anyone else, despite his wishful glances at Mimi, who is rekindling an affair with Nandu's arrogant, hot-tempered friend Vikram (Ranvir Shorey), even though he is a newlywed.

The carefully placed background scores will take you inside the story as you become a part of it yourself. Sagar Desai's old-school scores inject the right amount of heart-rending melodrama. The crux of the story revolves around Shutu and how his simple nature is too naïve to survive in this world as he is deflowered by Mimi who takes advantage of his affinity towards her and also sees it as a way to compensate for her own longing for Vikram.



Image Source: aolcdn

Konkona tries to put a surreal connection between Om Puri's obsession with guns as he brandishes his collection often; and the mystery behind the dead body which manages to keep you guessing till the very end.

The dialogues in three languages – English, Bengali and Hindi are powerful and simple. Series of sequences like the rural dance, little Tani' s innocence, Shutu's sensitive soul that you could empathize with, Kalki' s sexiness, Nandu's self-centred behaviour and a lot more about the characters, unfold smoothly and keeps you engaged.

Produced by Abhishek Chaubey and Honey Trehan under the banner of Macguffin Pictures, A Death in the Gunj is a promising and a terrific feature film that injects just the right amount of stimulating melodrama.


Thumbnail Image Source: Youtube/tifftrailers