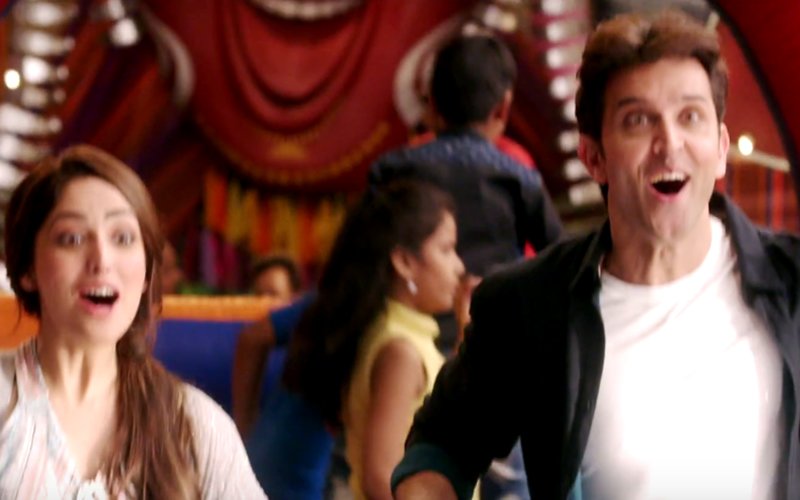 The much awaited Kaabil trailer is out on the Internet. We told you our views about it this morning (Kaabil Blind Man Hrithik Roshan Hits A Six: Trailer Review, 25, October).

We repeat:
While people have just been talking about Hrithik's voice after the teaser, it will be his dialogue delivery that will strike you now. He says his sentences with such correct pauses at such an optimum pace that you can't miss it that this blind character is groping in the dark in letter and spirit both.



Image Source: twitter/iHrithik

Hrithik-Yami Gautam pairing, which one wondered if it would work when they were cast, exudes not just passion but compassion as well. You feel for Hrithik when his world turns topsy-turvy in the trailer and the makers have yet managed to not give it away all that transpires in that turning-point scene. You feel for Hrithik not just because he exudes talent from frame to frame but the manner in which his chemistry with Yami unfolds.



Image Source: twitter/iHrithik

The production values of the film are extremely high.

The content of the dialogues promises a very entertaining film.

Kaabil, directed by Sanjay Gupta, will release over the Republic Day weekend 2017.


Thumbnail Image Source: youtube/FilmKRAFT