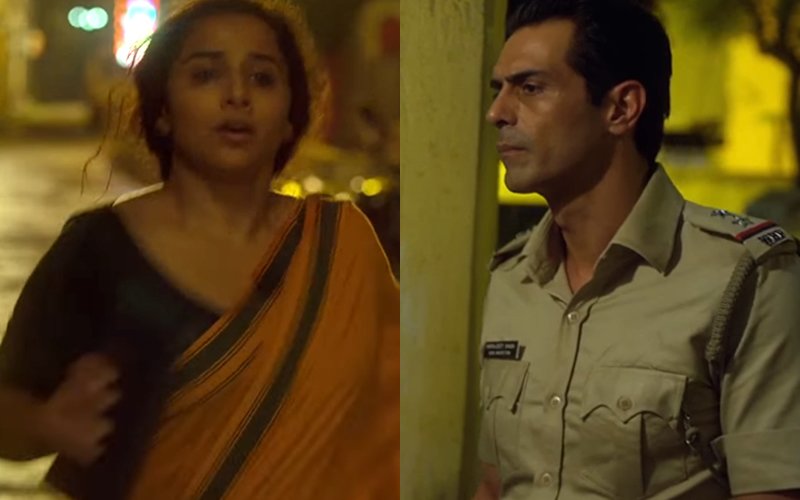 If you liked Sujoy Ghosh's Kahaani (2012), then Kahaani 2 will definitely find a spot on your must watch list!

It shows immense drama, thrill and suspense. There are moments in the trailer where you'll just grip your seat tighter! Arjun Rampal who is playing the role of a cop, looks promising in his character.



Image Source: facebook/Kahaani2

Launching the trailer of the film few minutes ago, Vidya said, "It's one of the most difficult roles of my career,"
Arjun Rampal was missing from the event as he is in the US citing his mother's ill health.
Versatile actress Vidya Balan has yet again gone de-glam in this one. Kahaani 2 will be directed by Sujoy Ghosh.



Image Source: facebook/Kahaani2

In its prequel-Kahaani, Vidya played a pregnant woman who was out on a search for her missing husband. The film which was also directed by Sujoy Ghosh received lot of accolades from the mass and the critics. It opened to a low figure, however, merely on word of mouth buzz gained momentum and eventually registered great numbers at the BO.

Interestingly, Vidya Balan had a fall-out with Sujoy Ghosh for a brief period. She said it was a miscommunication. Both patched-up and worked in TE3N as well. During an interview, Vidya also said, "Maybe, Kahaani 2 was meant to be with Sujoy and me. Therefore, we patched up. We put in all that we had. Let us see what is in store for us,"



Image Source: facebook/Kahaani2

Further, co-producer Jayantilal Gada went on to say that Kahaani will be made every year even if he is not associated with the project. Coming back to Kahaani 2, Vidya is playing a 36 year old 'wanted' fugitive, Durga Rani Singh. A sequel to the 2012 film Kahaani, this film was shot between March 2016 and May 2016. It is scheduled to release on December 2, 2016.
Thumbnail Image Source: youtube/penmovies