Kesari Trailer Review: 10000 Afghans Vs 21 Sikhs- Akshay Kumar Brings The Story Of Valour Alive And How!
This afternoon, makers of Akshay Kumar's much-awaited film, Kesari organized a special preview of its trailer for selected media. SpotboyE.com was also present there to see what Kumar's next presentation has in store. Here's our review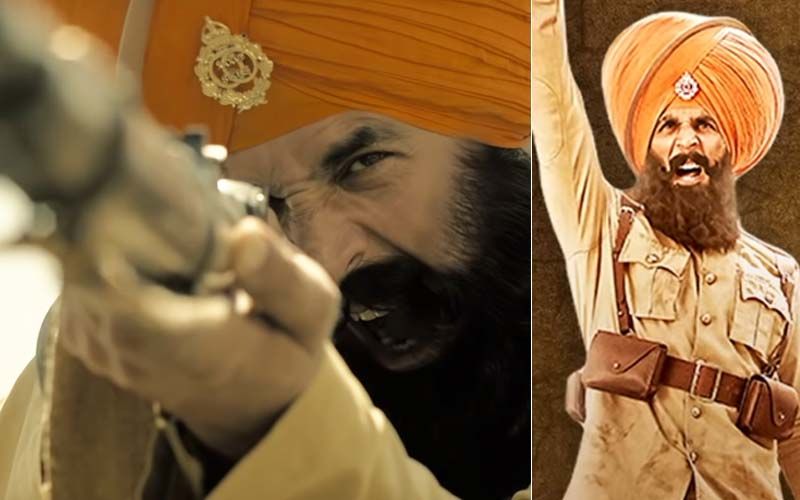 Akshay Kumar is all set to bring his next project, Kesari, to big screens on March 21. A month before its release, the makers held a special preview of its trailer (out tomorrow on social media) for selected media houses. SpotboyE.com was also present at the screening. And here's what we thought about the trailer.
Kesari is based on the Battle of Saragarhi, which was fought between the British Indian army's Sikh Regiment and Afghan tribesmen in September 1897. The trailer, which starts with Akshay Kumar charging up to defend and attack the Afghans, gradually introduces Parineeti Chopra's character, who also play Akshay's love interest in the film. The background score is engaging and blends well with the theme of the film. As Kesari is based on a battle, the trailer mostly comprises of fighting scenes, which look authentic and a few of them even give goosebumps.
The film has been helmed by Anurag Singh. Earlier, talking about the preparation for the film, Akshay had told Hindustan Times, "I've started shooting for my film Kesari, where I'm in the heaviest turban and beard I've ever had to wear. So I shaved my head to make my life a little easier. I'm known for hating wigs, prosthetics and so on, and Kesari is quite demanding. It's probably my favourite look, though it's taxing to fight and sweat in this avatar. But I wouldn't change it for the world." The trailer is set to release tomorrow and we're sure fans can't wait to see it.


Image Source: Youtube/dharma productions