RAEES TRAILER OUT: Shah Rukh's New Smooth Criminal Avatar Will Stun You
Shah Rukh Khan has not played a 'bad boy' in a while and he is sure to impress his fans with his turn as a charming bootlegger in Raees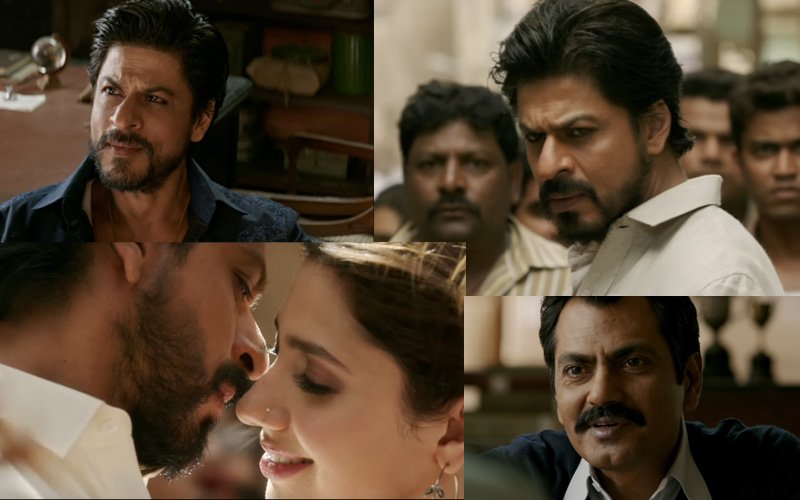 We have finally got a peek at Shah Rukh Khan's Raees, one of the most awaited films of 2017. If the trailer is anything to go by, this will be a potboiler with a punch.
Shah Rukh Khan plays a Gujarati bootlegger with a heart of gold.The always scene-stealing Nawazuddin Siddiqui plays a cop who is hell bent on nabbing the slippery criminal and the trailer also gives plenty of screen time to Pakistani actress Mahira Khan who plays SRK's love interest.
As promised, we also get a peek at Sunny Leone's item number Laila O Laila, but not for once did our attention gravitate away from the protagonist, Shah Rukh's Miyaan Bhai.
This film gives us a glimpse of Shah Rukh Khan as an action hero and then there are all the one-liners that we expect from the actor's films. The character's punch line, 'Raees Haazir Hai' is one such example.
According to reports, SRK's role was inspired by Abdul Latif. During the '80s, Latif ran a flourishing bootlegging business in the Popatiyawad area of Gujarat and rose to become a don after starting as a waiter at liquor joints.
And Shah Rukh has got the swagger of the character down pat, from the flamboyant outfits and the kohled eyes to the on-point dialogue delivery.
Raees is directed by Rahul Dholakia and is jointly produced by Shah Rukh Khan's Red Chillies Entertainment and Farhan Akhtar's Excel Entertainment.


Thumbnail Image Source: youtube/ChennaiExp2013