Next Ego Clash: Ranbir Vs Ajay
Last week's box-office clash between Rustom and Mohenjo Daro affected the collections of both the films but no lessons have been learnt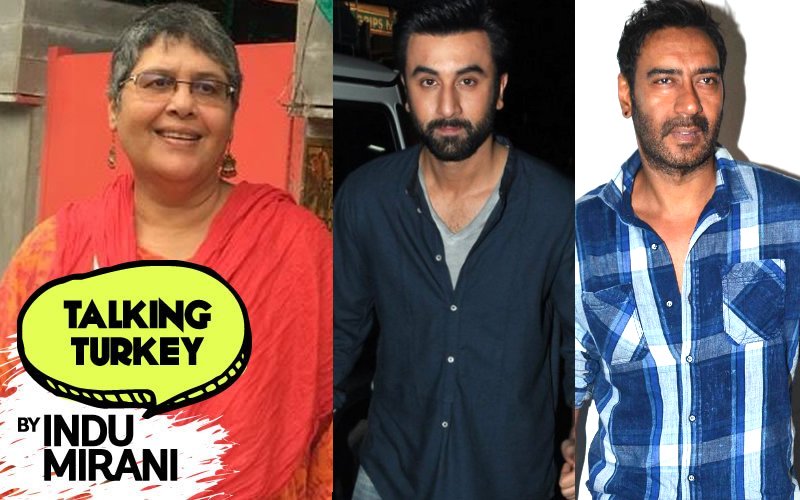 Both of last week's releases, the Akshay Kumar-driven Rustom and Mohenjo Daro, toplining Hrithik Roshan cut into each other's business proving once again that it is never a good idea for two big films to release on the same day, never mind the length of the weekend. And while Rustom has done better and collected more money despite having fewer screens, its collections are nothing to write home about either. With a budget of Rs 65 to 70 crore, its lifetime collections are likely to be in the vicinity of Rs 110 to 125 crore, making it an average film or at best slightly plus. The fact that its heroines Ileana D'Cruz and Esha Gupta have very little to do in the film and the second half is full of inconsistencies is its major drawback.

Mohenjo Daro is another matter altogether. Made on an astounding budget of Rs 145 crore, its lifetime earnings are not expected to reach even Rs 100 crore making it a slow starter, slow ender and colossal flop. What is even more disappointing to exhibitors, more even than the miserably inept story, is the fact that Hrithik Roshan who can at least be expected to look good in his films, looks tired and worn in this saga, unforgivable for an actor on whom so much rests. Whether it is his personal life or fast-track lifestyle that is responsible is anybody's guess. Add to it the gloom that his next film is the Sanjay Gupta-directed Kaabil with a weak co-star Yami Gupta and his cup of woe overfloweth. The unraveling of Hrithik Roshan has surely begun and unless he pulls up his socks and works with the many competent directors around, his story is about to end.

Meanwhile, sources in the film trade confirm that UTV Disney is all set to close its Hindi film production and exhibition department after the company suffered an overall loss of nearly a thousand crores. While company officials continue to refuse to comment on it, sources
are adamant.

All eyes are now on the next big clash over the Diwali weekend when Ajay Devgn's long-standing dream action film Shivaay gets set to encounter Karan Johar's Ae Dil Hai Mushkil. Tradewallas are already laying informal bets on which one will be the winner and the unofficial leader seems to be Karan Johar's romantic film. According to those in the know, the reasons are one that there will be much more eye candy in the romance which stars Ranbir Kapoor, Anushka Sharma, Aishwarya Rai Bachchan and Fawad Khan than in the actioner with Ajay and newbie Sayesha Saigal. Then there is also the question of the music of ADHM likely to outclass that of Shivaay. But the most compelling reason for the tilt towards the Ranbir starrer, according to industrywallas, is that though the Shivaay promo is an adrenaline rush, no one quite gets what the director is trying to say.

DISCLAIMER: The views expressed here are solely those of the author and do not represent the views of SpotboyE.com.

Thumbnail Image Source: Manav Manglani