Irrfan Khan Had Said: 'Mujhse Kuch Bhi Karwalo, Mere Se Dance Nahi Hota'-Raveena Tandon Recalls Fond Memories Of The Actor- EXCLUSIVE
The industry has had a huge loss with the passing away of Irrfan Khan. We connected with Raveena Tandon, and here's what she said about the first time she met Irrfan. Watch the VIDEO below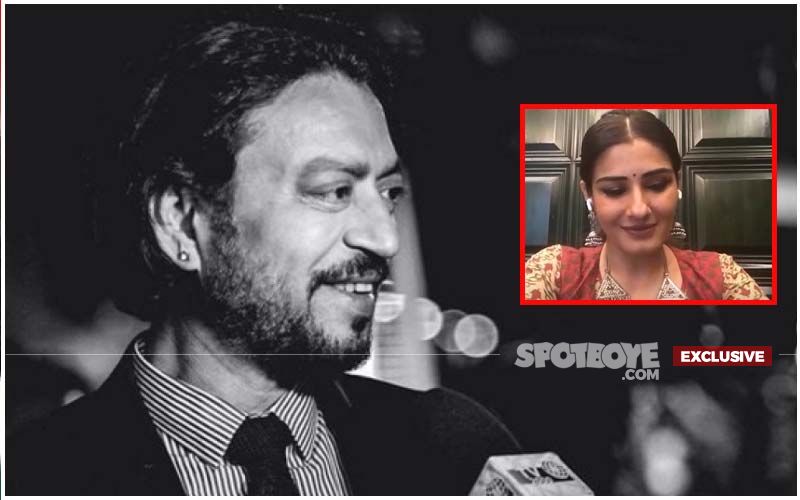 Irrfan Khan's death has left a big void in the entertainemnt indusrty. There cannot be another Irrfan, there cannot be another effortless actor as him, the one who could emote a thousand words through his eyes and smile. We have been speaking to many of his co-stars after his demise to bring to his fans some fond memories of the late actor
Raveena Tandon was also one of them. We connected with the actress and she recalled her first meeting with Irrfan. "I met him for the first time on the show, Jeena Isi Ka Naam Hai, which I was hosting. We did an entire episode on his life. Everyone close to him had come- his wife, his children, his college and school friends. He was a fiercely private person, in spite of being a superstar.
The man never flaunted it or showed it on his face.
He had kept his family away from all this. No dikhava. Such a tragedy that his mum passed away 4 days before him. It is an irrepacable loss. There can never be another Irrfan Khan or anyone who we can characterise in the kind of roles he used to do," said Raveena.
Talking about the advertisment which she did with him, Raveena added, "I did an ad film with him and it was so funny because we had always seen Irrfan in serious roles, but here he was supposed to do Micheal Jackson moves. I remeber he even said, 'mujhse kuch bhi karwa lo, main naach nahi sakta.' And then he asked me to show him the Tu Cheez Badi Hai Mast Mast moves. And it was hilarious when he tried to do it. However, he followed the MJ steps as the choreopgrapher told him and if you will see the ad, you will be amazed with the way he did those moves."
Irrfan, you will be truly missed. What a talent and what a loss!



Image Source:- freepress